This article appears in FLOOD 12: The Los Angeles Issue. You can purchase this special 232-page print edition celebrating the people, places, music and art of LA here.
The crossroads of Windward and Pacific avenues is a special place, with a sign reading "Venice" stretched above the street to welcome locals and international visitors to the beach. Originally built a century ago as a resort vaguely modeled after Venice, Italy, the neighborhood has long since assumed a vibrant, quirky character of its own.
"It's just got a good community," says DJ Anthony Valadez, an LA native who's lived in the area for 14 years, with its famous boardwalk, street murals, performers, canals, skaters, restaurants, and shops. "I live a couple blocks away, so I'll just ride my bike and see who I can bump into."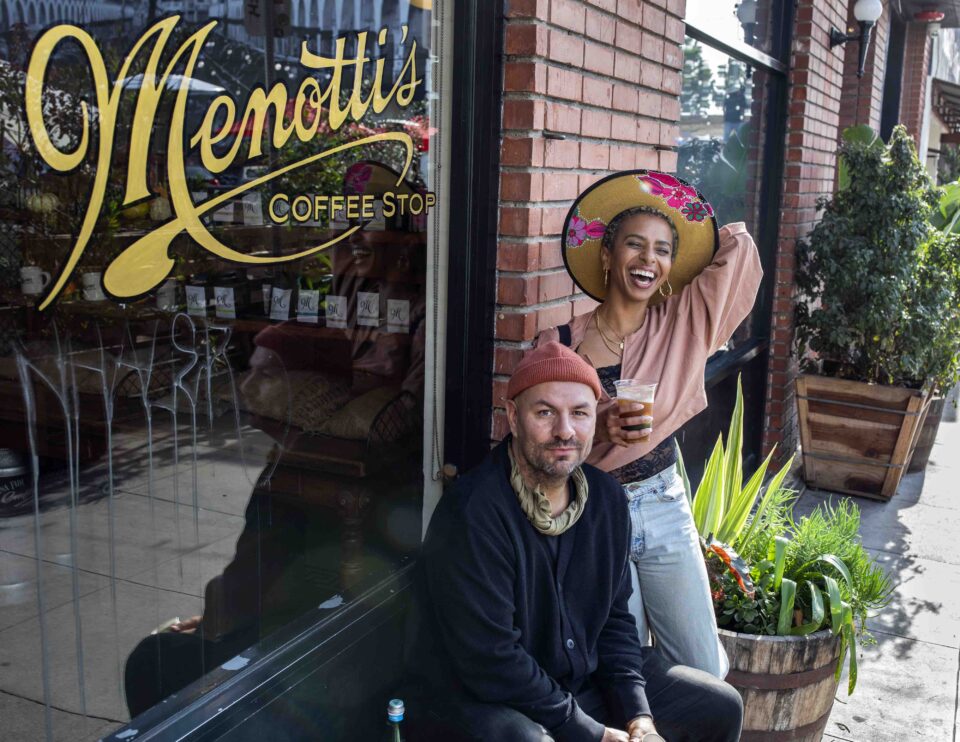 On this particular afternoon, he's met up for coffee with Novena Carmel, his co-host on the hugely influential public radio station KCRW (89.9 FM) in nearby Santa Monica. As hosts of the station's flagship Morning Becomes Eclectic, Valadez and Carmel curate an essential mix of new and classic sounds, from folk and hip-hop to rock and jazz. "There's a lot of freedom for us to connect dots in the way that makes sense as citizens of LA, as curators, as lovers of the city," says Carmel, a transplant from the Bay Area with her own musical history as a DJ, keyboardist, singer, and club booker.
"It's a very organic connection that Novena and I have to Los Angeles, and to be able to connect with all these different communities is cool."

— Anthony Valadez
Valadez rose as a live DJ while also seeking out music at street level, shooting video interviews with his cell phone, meeting many rising players along the way, like Chicano Batman. "It's a very organic connection that Novena and I have to Los Angeles," Valadez says, "and to be able to connect with all these different communities is cool."
In Venice, a regular place to meet or chill out is Menotti's Coffee Stop near the boardwalk. "It's the best coffee in town, according to me," says Carmel. "I love the people watching. You have folks that are local, foreigners, people who do impromptu performances. This is a nexus where you come together."
Valadez's perfect day in LA would begin right here with a walk to the beach with his girlfriend and three dogs. He likes to end his days much the same way. "Pretty simple," he says. "Hang out at the beach, catch some waves, get Korean barbecue, and watch some TV."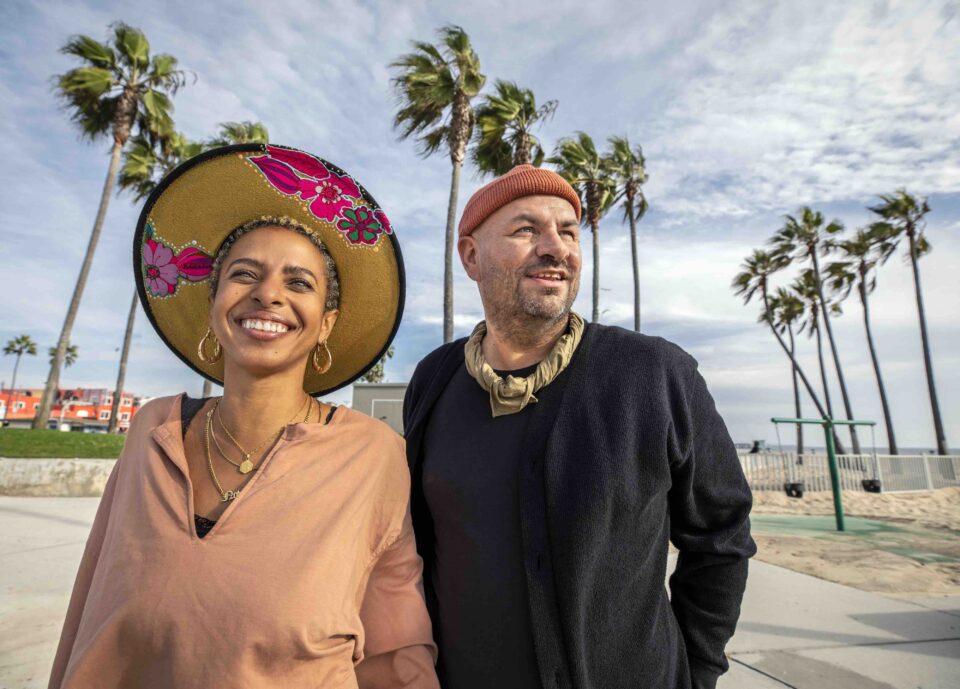 Sundays at sunset are especially "magical" in Venice, he says, as it eases toward the beginning of a new week. "You see a lot of folks riding bikes with all their fluorescent colors. And I love the echo of the drum circles into the neighborhoods. It's not in-your-face, but it's there."
For dinner, he'll head over to K-Town for the Korean barbeque at Road to Seoul on Western Avenue for the brisket and the bulgogi. For non-musical entertainment, he's gotten into indie wrestling, which could be found at the Bootleg Theater until the coronavirus shut down the venue for good. "Now [indie wrestling is] reemerging and it's great," says Valadez, who once wore a wrestling championship belt at DJ gigs. "You have lucha libre wrestling in parts of El Monte, Downtown LA, and Downey. I like that because I can become a character as an audience member. You can scream and yell 'Kill 'em! Hurt 'em!' next to a lot of older folks and kids."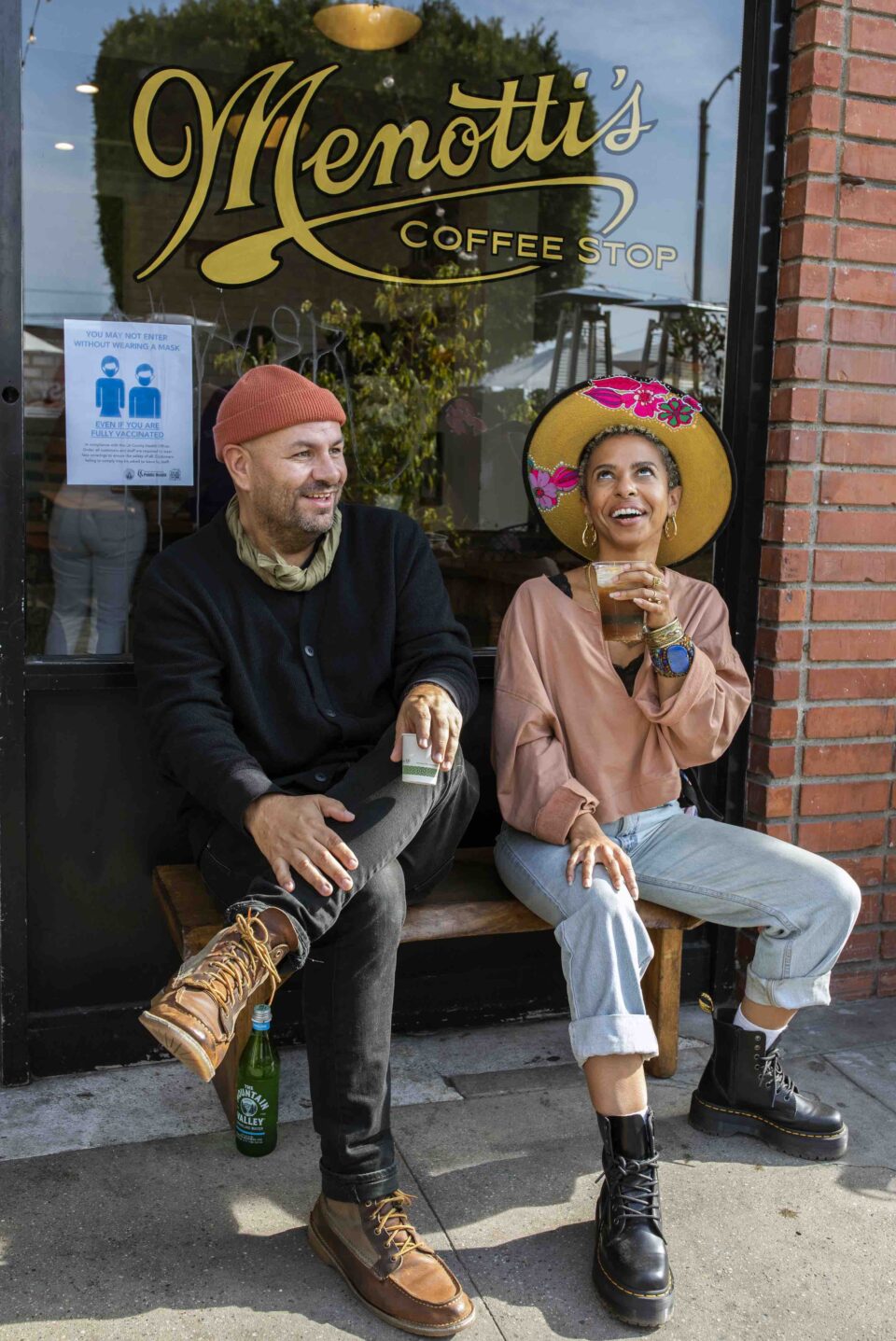 "There's always more to find in LA, and that's another thing that I love about it: I feel like I know a lot, but there's tons of stuff that I haven't even done."

— Novena Carmel
On a rare night, he might sneak over to the original Original Tommy's, the 24-hour burger stand famous for its chili, at the always-busy corner of Beverly and Rampart boulevards. "There's something about the way that chili sits on those french fries," Valadez says dreamily, but notes part of the attraction there has always been "the gathering of people…all walks of life. I love that."
Carmel's ideal day begins in her kitchen in Mid-City, with a breakfast of blueberry pancakes. But she'd soon be out the door to a rooftop pedicure at Common Canvas, an open-air, female-owned nail salon on Venice Boulevard that emerged out of need during the COVID-19 crisis.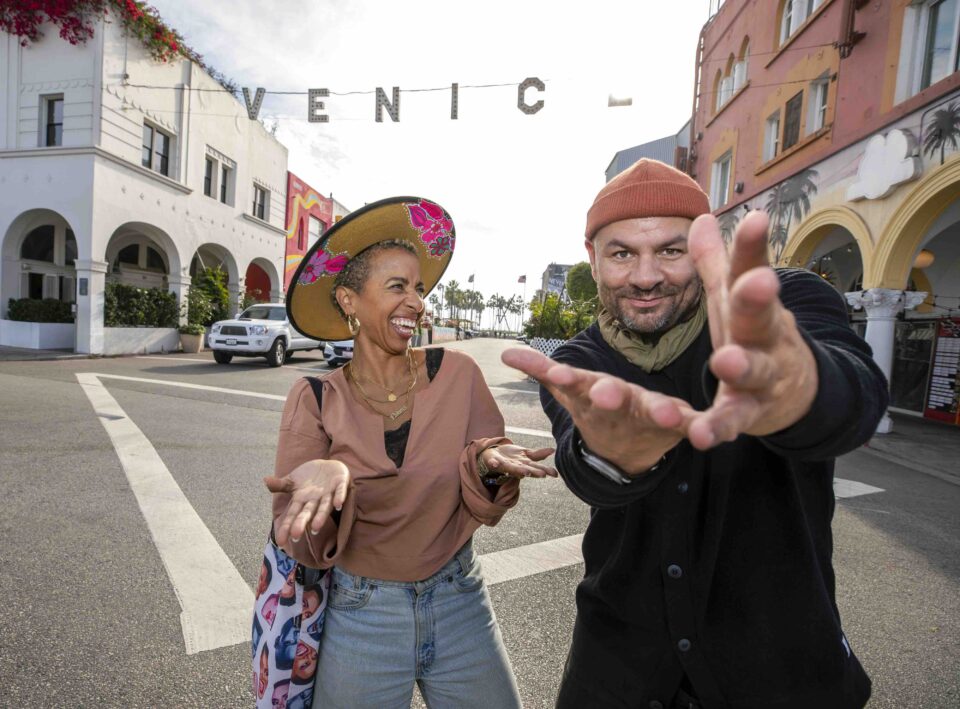 After grabbing a vegan iced Spanish latte at Menotti's, Carmel would drive up the Pacific Coast Highway to the gentle environs of the Self-Realization Fellowship Lake Shrine, a meditation garden in Santa Ynez Canyon open to the public since 1950. As swans glide across the water, she'd walk "around the peaceful lake and get my inner Zen popping."
For lunch, Carmel would bounce over to Leimert Park and the vegan Ethiopian restaurant Azla. Then she'd stop at Sika for African clothing and jewelry, and at Nappily Naturals for hair and body products. "When you go in there, you immediately feel like a weight is lifted off of you just by the people that work there, cooking herbs and smiling."
The DJ would end her day in Downtown LA with a stop at the Flower District, and the Perch rooftop bar in Pershing Square for food, drink, and music from DJs or live musicians. After all that, Carmel just might crash at the Ace Hotel. "There's always more to find in LA," she says, "and that's another thing that I love about it: I feel like I know a lot, but there's tons of stuff that I haven't even done." FL