This article appears in FLOOD 12: The Los Angeles Issue. You can purchase this special 232-page print edition celebrating the people, places, music and art of LA here.
Filmmaker, painter, visual artist, musician—David Lynch is all of these things. And for the last half-century, the Montana-born auteur has also been a resident of Los Angeles, drawing upon its magic and madness to create haunting surrealist works like 1997's Lost Highway and 2001's Mulholland Drive.
For our special FLOOD issue, Rain Phoenix—founder of art-and-activism alliance LaunchLeft—sits down with him for a wide-ranging discussion of everything from his creative pursuits, his passion for Transcendental Meditation, and his YouTube channel (on which he broadcasts a daily weather report, and picks a daily random number out of a jar) to the evolution of Los Angeles over the last 50 years.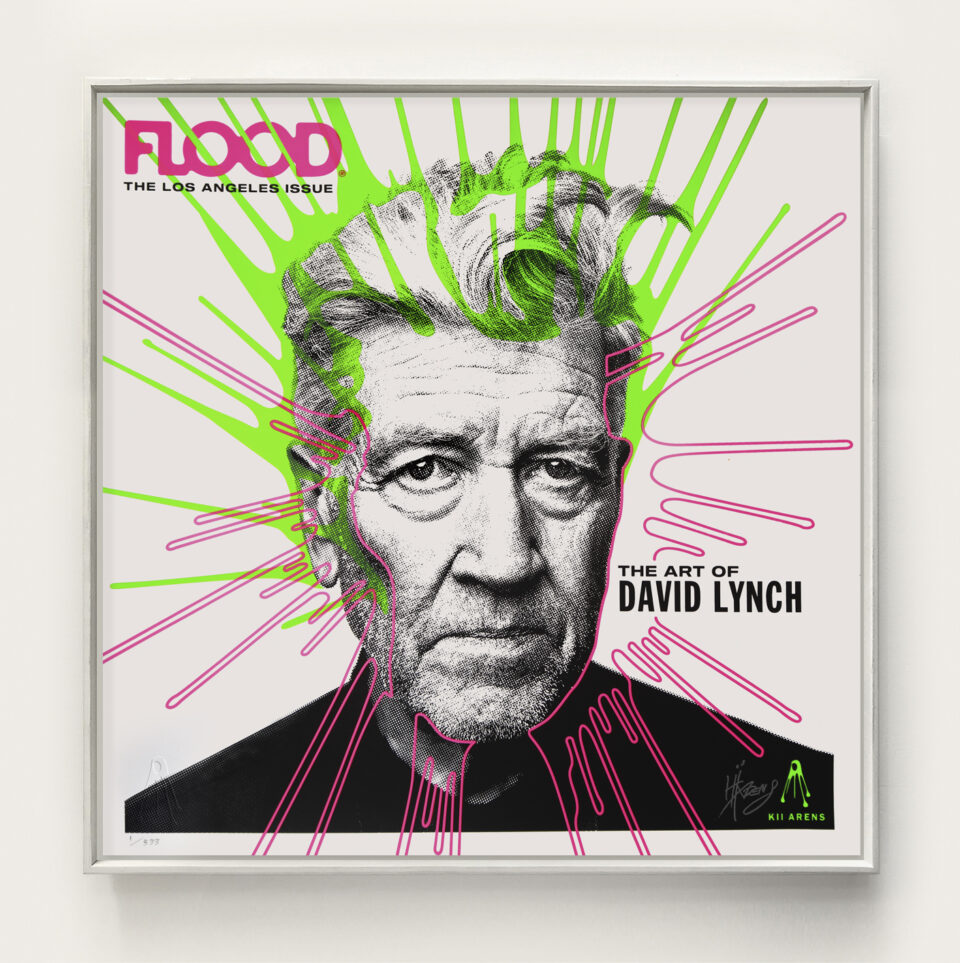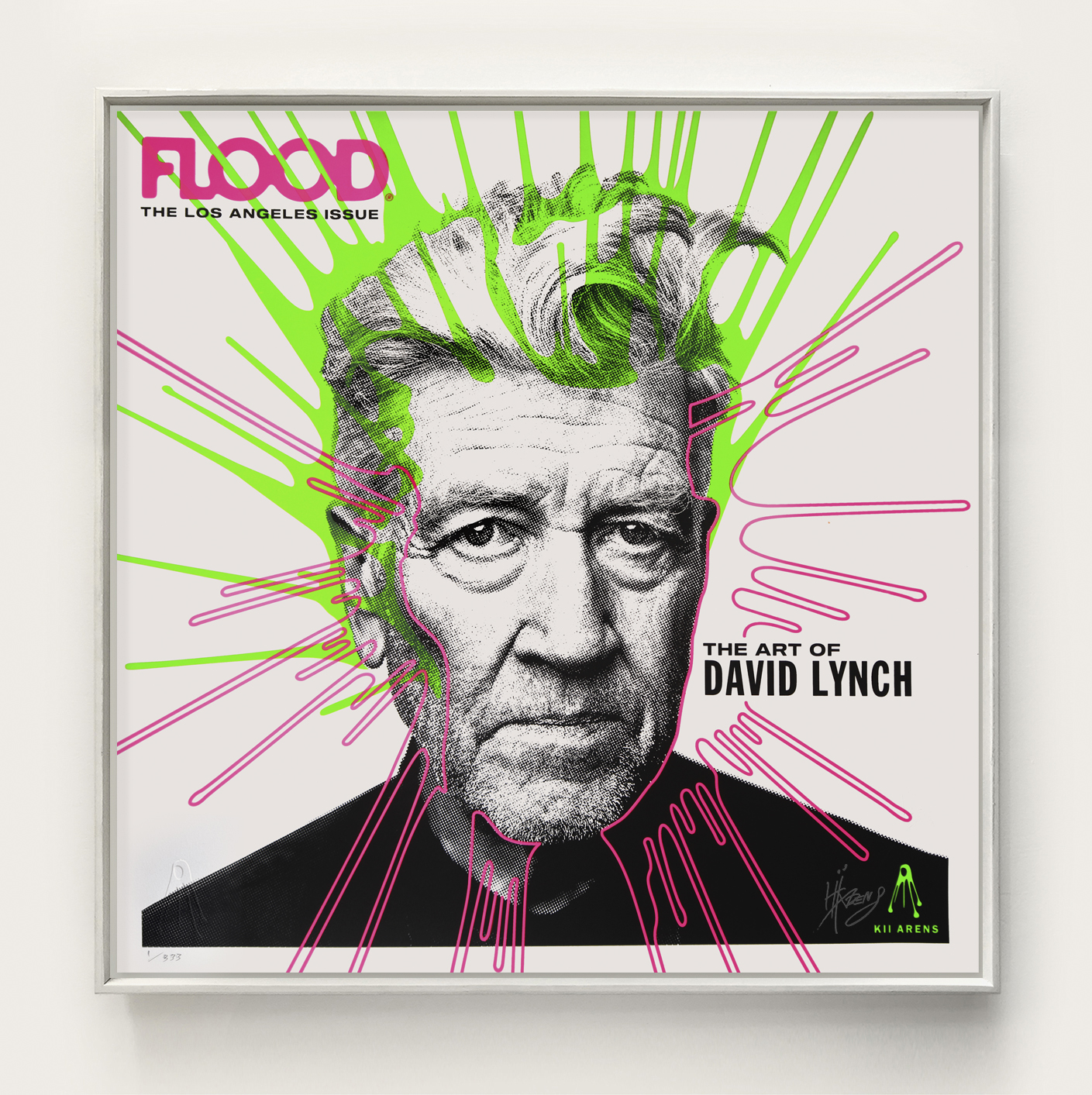 You can purchase a special 20" x 20" three-color fluorescent silk-screened print of the cover art, signed by artist Kii Arens in a stamped edition of only 333 prints. Fifty-percent of all sales of the prints will benefit The David Lynch Foundation. On sale for limited time here.
Rain Phoenix: It's so nice to see you. My god, you get more handsome every time I see you—you shaved! Although I loved the beard, it's so nice to see your whole face.
David Lynch: I grew the beard because—why did I grow the beard? I guess I got tired of shaving and it just gathered up and, you know, I couldn't get a haircut because of the pandemic. But it's very important that we're talking, Rain, because I just feel I've got a responsibility to talk about this business of consciousness and how important it is that people begin to appreciate what's going on in this world in terms of consciousness—and what's going on to make this world a much, much better place, a peaceful, happy, beautiful place. I just think people have got to know about this.
"The physical is born out of consciousness, not the other way around. This cup of coffee is consciousness. FLOOD Magazine is consciousness, Rain is consciousness, David is consciousness, and everything is consciousness."
Not so long ago, people thought the world was flat, and it took a long time for people to come around to the fact that the earth is round and it's not the center of the universe. Similarly, scientists and philosophers have thought that consciousness is born out of the physical. But now we have to get ready for another big switcheroo. The truth is, consciousness alone is… The physical is born out of consciousness, not the other way around. This cup of coffee is consciousness. FLOOD Magazine is consciousness, Rain is consciousness, David is consciousness, and everything is consciousness. This is the beginning of the thinking of the way that things are. Maharishi Mahesh Yogi from the Vedic tradition of masters, he brought the technologies of Transcendental Meditation to allow a human being to transcend, he brought out this knowledge to enliven this field and bring unity and peace to the collective consciousness to the world. Huge, gigantic, life-changing technologies.
Rain: Yes! And I love that you choose to talk about consciousness, personal transformation, and culture change right out the gate, David. What you were saying really resonates with me—it's up to us to wake up and realize, to flip the script on what we believe and really begin to see a new and more conscious era. I hope that somehow our time together here can help contribute to that! This being FLOOD's LA Issue, if it's OK with you, I would like to continue talking about consciousness through your lens of Los Angeles and how both have affected your work and art.
David: You ask me questions and I'll try to answer them.
Rain: Would you categorize yourself as a people person?
David: No, I'm more like a loner. I've almost been meditating with Transcendental Meditation for 50 years. If I make it to 2023, it'll be 50 years. So that has made me like people way more than I used to. And, um, actually, I almost love people—not quite, but almost love people. I just think I almost love the whole show, the whole world.
Rain: In regard to these kinds of public extensions like reading the weather report and picking a number each day, were they born from a more comfortable way to connect with people?
David: Yeah, exactly right, Rain. It's more comfortable, but it's real important to connect to people. Nobody's comfortable connecting to people in a physical way these days because of the virus. So, yeah, I'd say it's a way to connect to people, and talking to you is a way to connect to people and tell them some things that I think we all have to hear.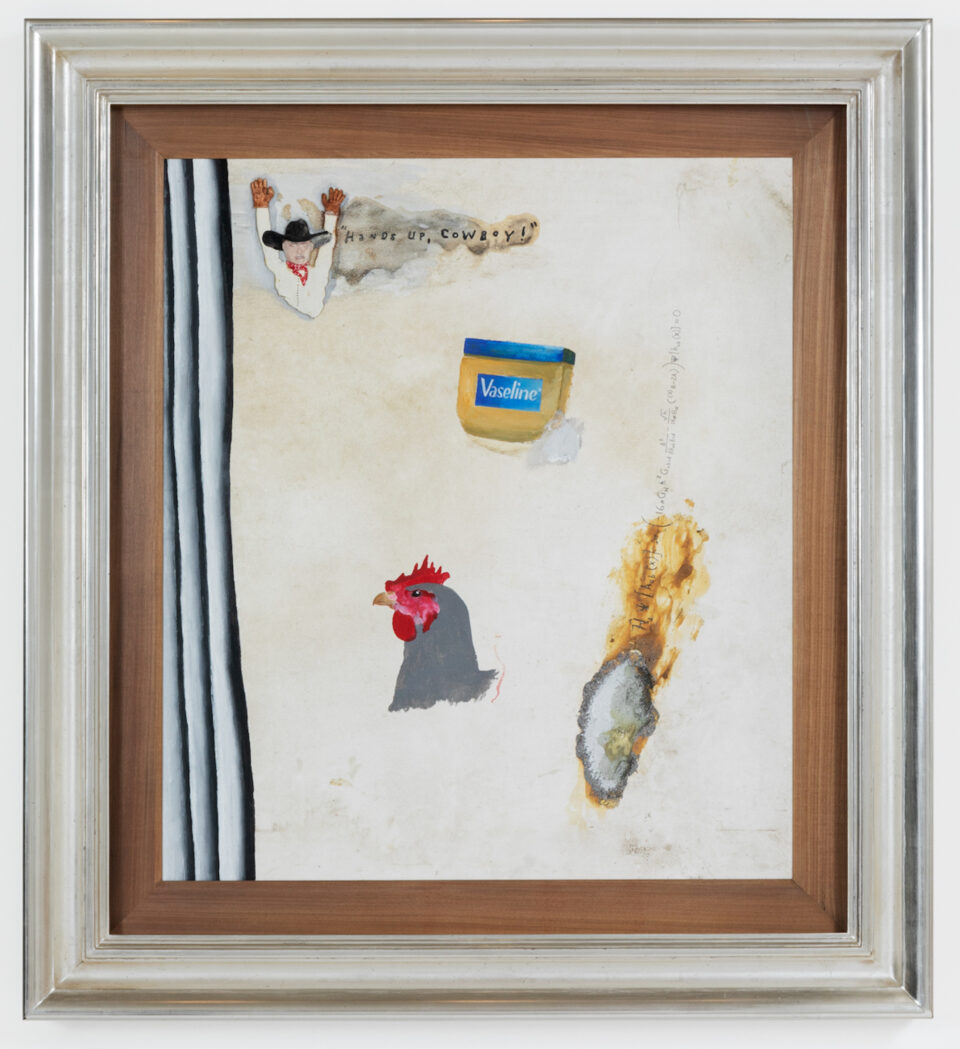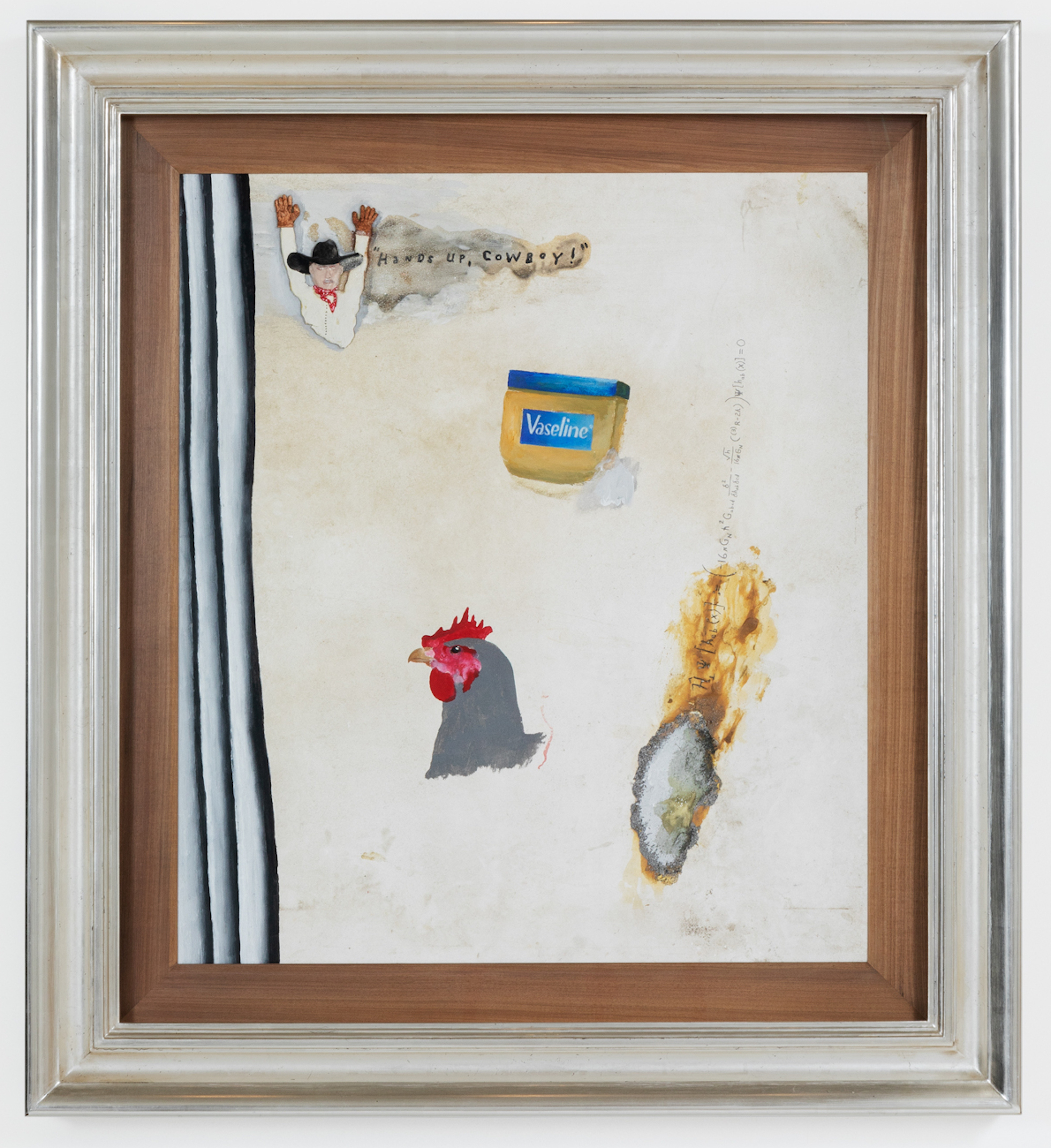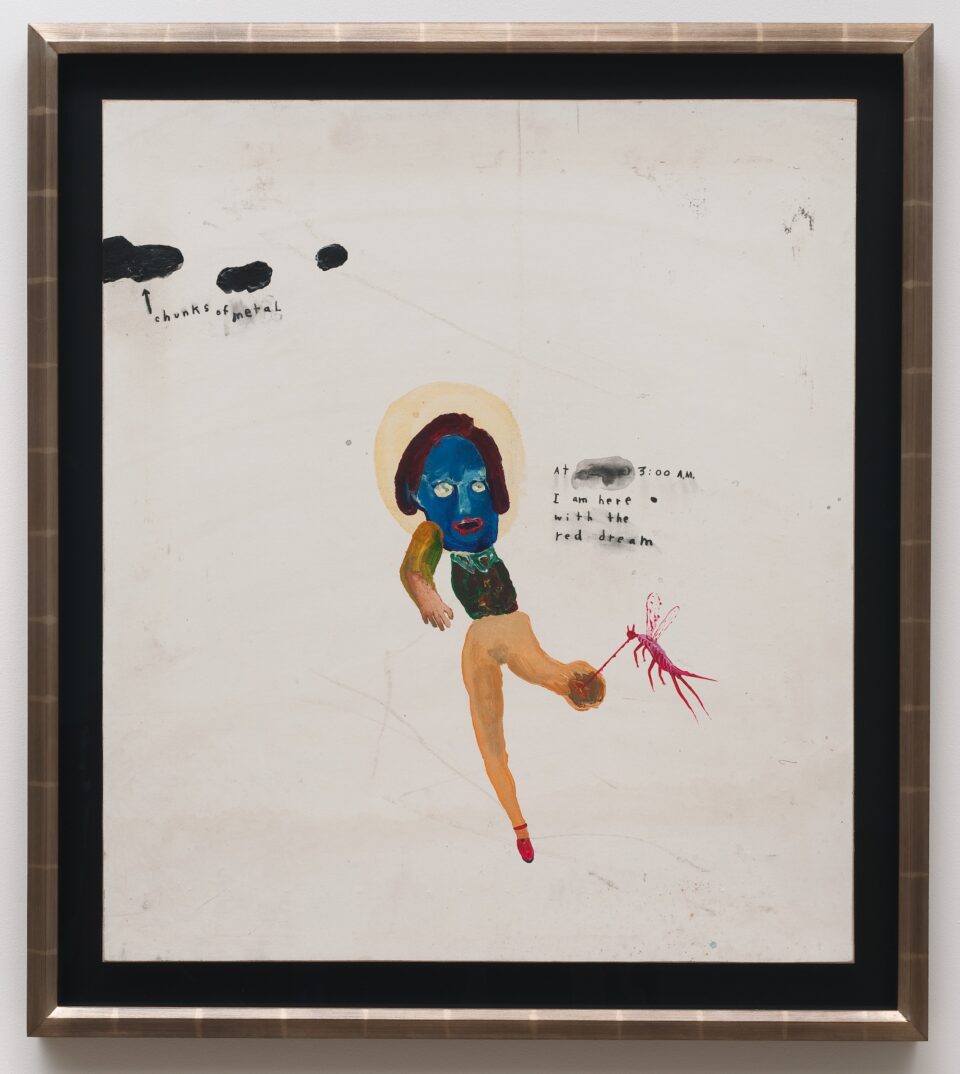 People like to talk about the weather. It's just a weird thing about the world. Strangely, people listen to the weather report on the YouTube channel that I've got, they listen from all around the world. There's some terrible things that go on on the internet, but there's some great, great things that go on on the internet. It has the potential to bring us all together in a positive way, and to share knowledge that can change the world in a positive way. There are people [for whom] it doesn't do any good to know what the weather is like in LA if they live in Russia. But I like to know about it. It's somehow interesting. I would like to know the weather in Moscow, say, and get a picture of it, get a feeling of winter there, or they could get a feeling of the so-called winter here in LA.
"I almost love people—not quite, but almost love people. I just think I almost love the whole show, the whole world."
Then the number of the day—that came about later. It just makes you think, if there's a possibility of getting one through 10, how come today you get a five? It just makes you wonder. Why is today the number five? And I guess this is a surprise to me, too.
Rain: Having lived here 50-plus years I imagine you've seen a lot of change in LA?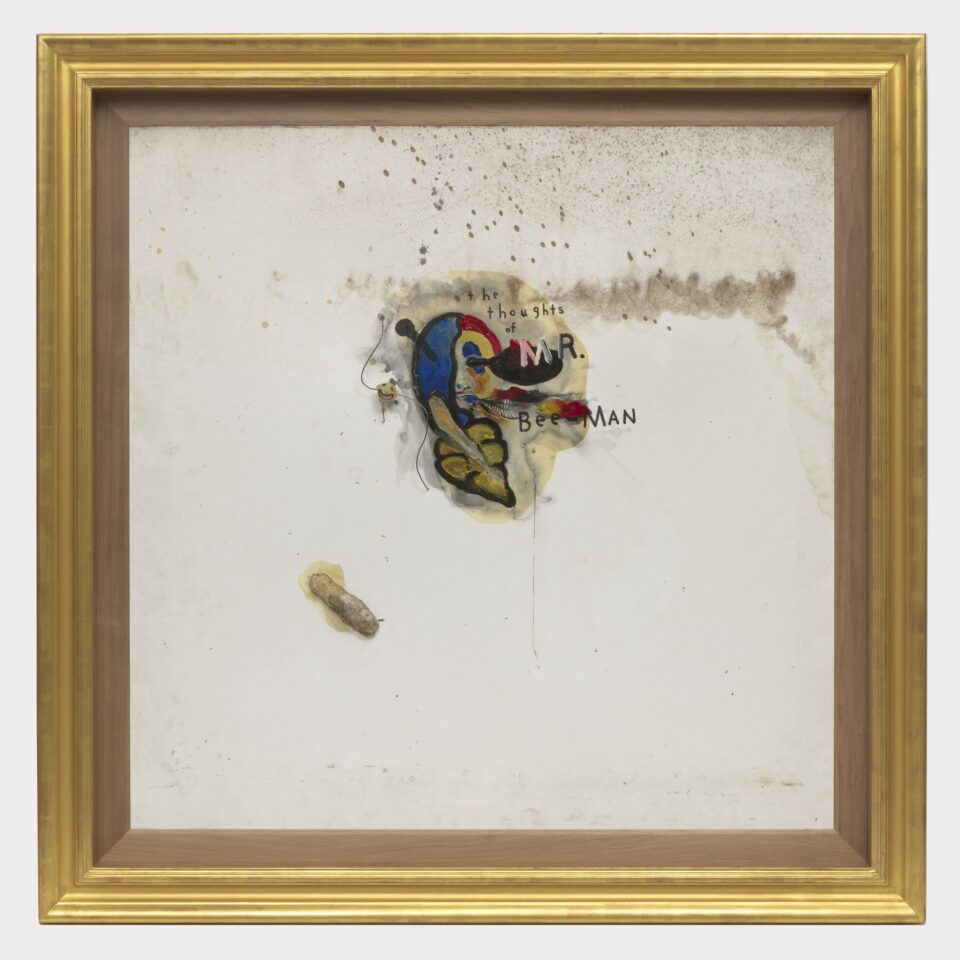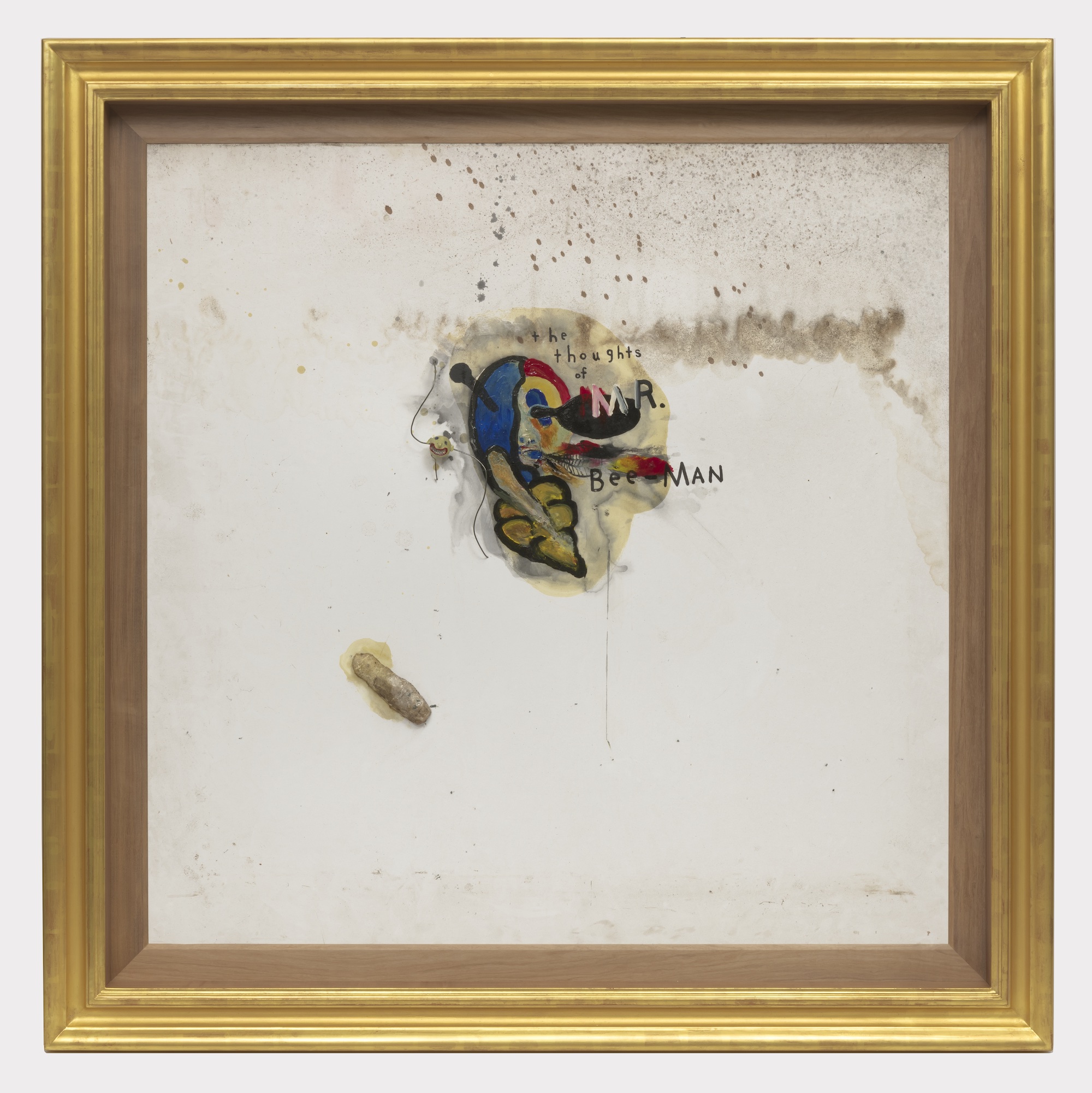 David: It used to be that in different parts of America, they went for this kind of music here, or they went for this kind here, or they dress a certain way and over here in California, they dress in a completely different way. And over the years it's become more homogenous. So all these things that were supposedly unique to this place, all the places sort of began to look the same. And it's a bit depressing in a way. These differences are just gone, and very few people remember the way things used to be. Los Angeles had many places that you could say, "I'm in the '30s." I never lived in the '30s, but I had a feeling that this could be like the '30s, Depression era, the Little Rascals comedies—there were lumber mills right in the middle of the city. There were old fantastic hardware stores that had tons of things—you don't find anything like it at any hardware store anymore.
And now all the places are kind of the same, and everything is way more expensive. Yet there's still places where…if you go at night, and you go at a certain time in the late spring, and you smell the night blooming jasmine in a certain part of LA, your memory or imagined Golden Age of Hollywood will come back. Clark Gable will be out there. Marilyn Monroe will be walking, and all these people will be here and floating with you. All these things are still here.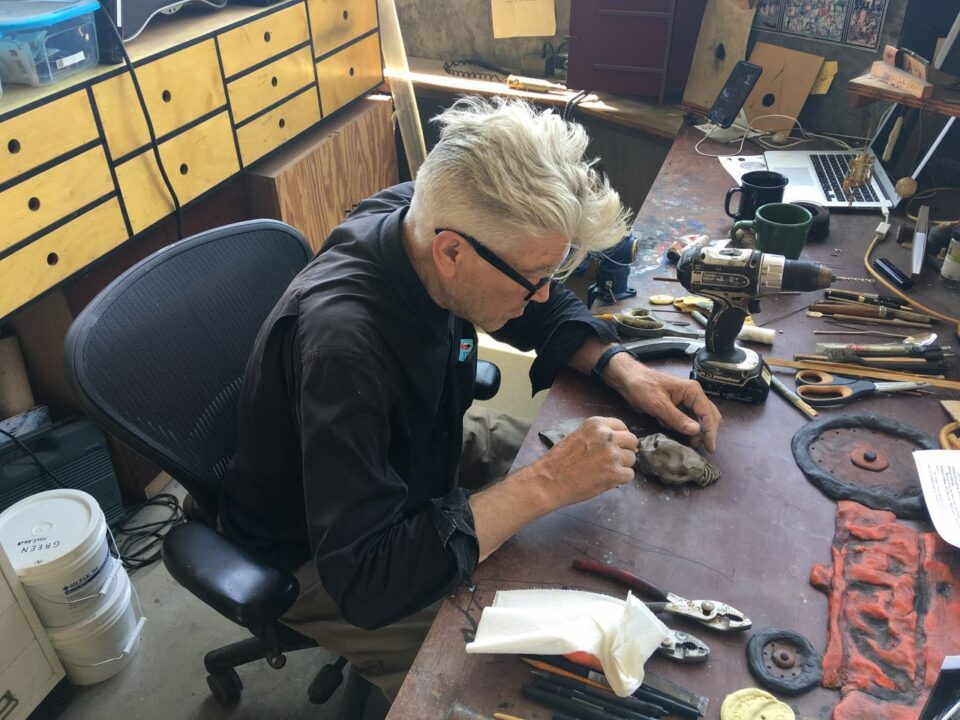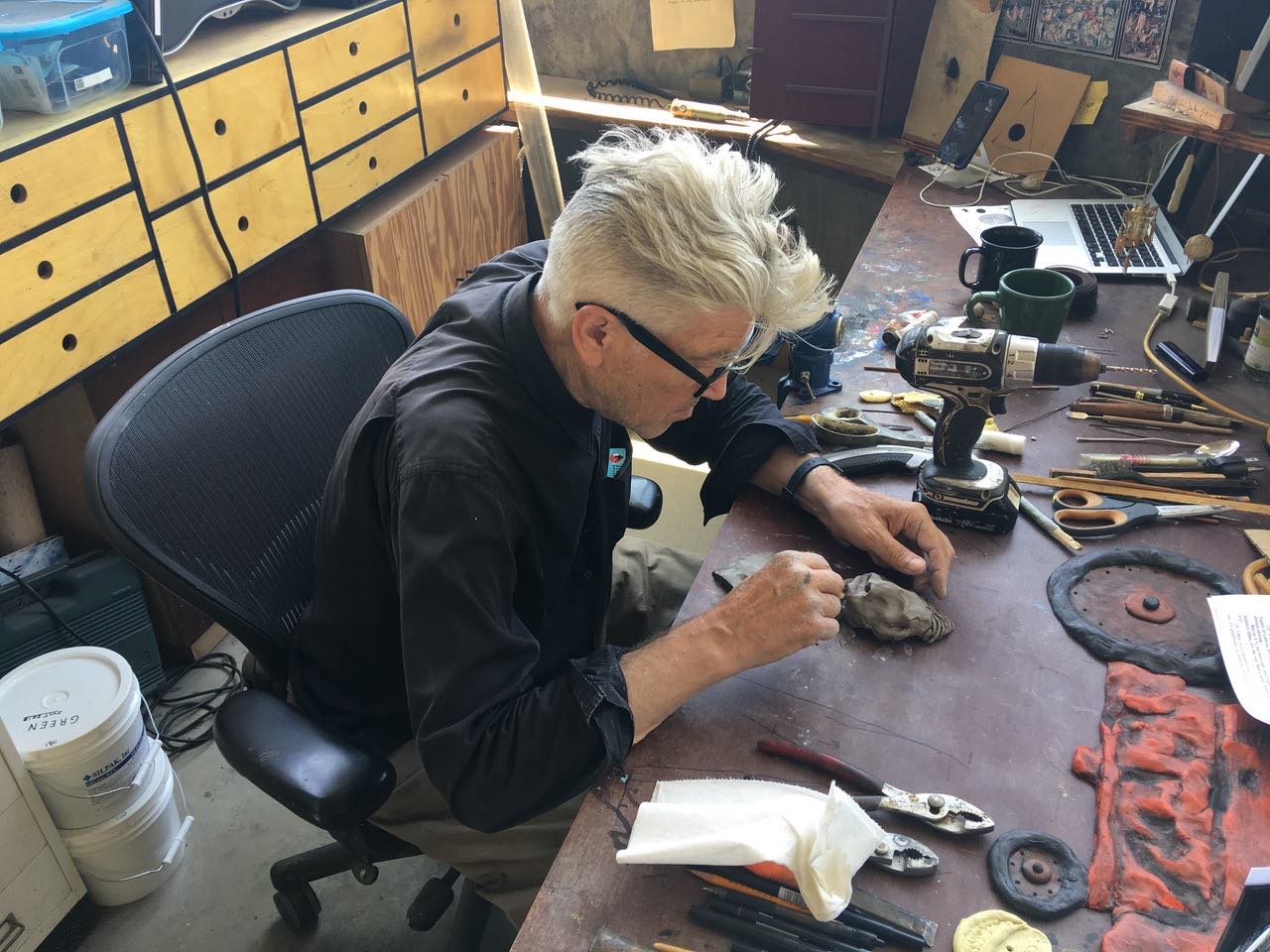 Rain: I know what you mean. I've had those experiences in Koreatown in a building called The Talmadge where my dear friend Jennifer Howell lives. It's haunted, for sure. It was where Tinseltown would party in the Roaring '20s. It was literally built as their party crash pads; they would come from their estates in the Palisades and stay the night at the Talmadge after a debaucherous night at the Cocoanut Grove.
David: Where is this place?
Rain: It's on Wilshire and Berendo. It's now HQ for her charity The Art of Elysium, and they hold artist salons in two of the apartments. The ghosts all love her 'cause she throws parties for creatives like they did back then. All to say, I agree, I feel that way about LA. Is there a time in LA that you would have liked to have lived?
David: Yeah. In the Golden Age. You know, when Hollywood was at its peak—I liked that whole idea. I know there were things wrong with the studio system and all that, but there was something about that time. The big premieres, the Klieg lights, the giant Duesenberg cars, all the stuff, all the trimmings. It was a nice time to live even with the problems that came along.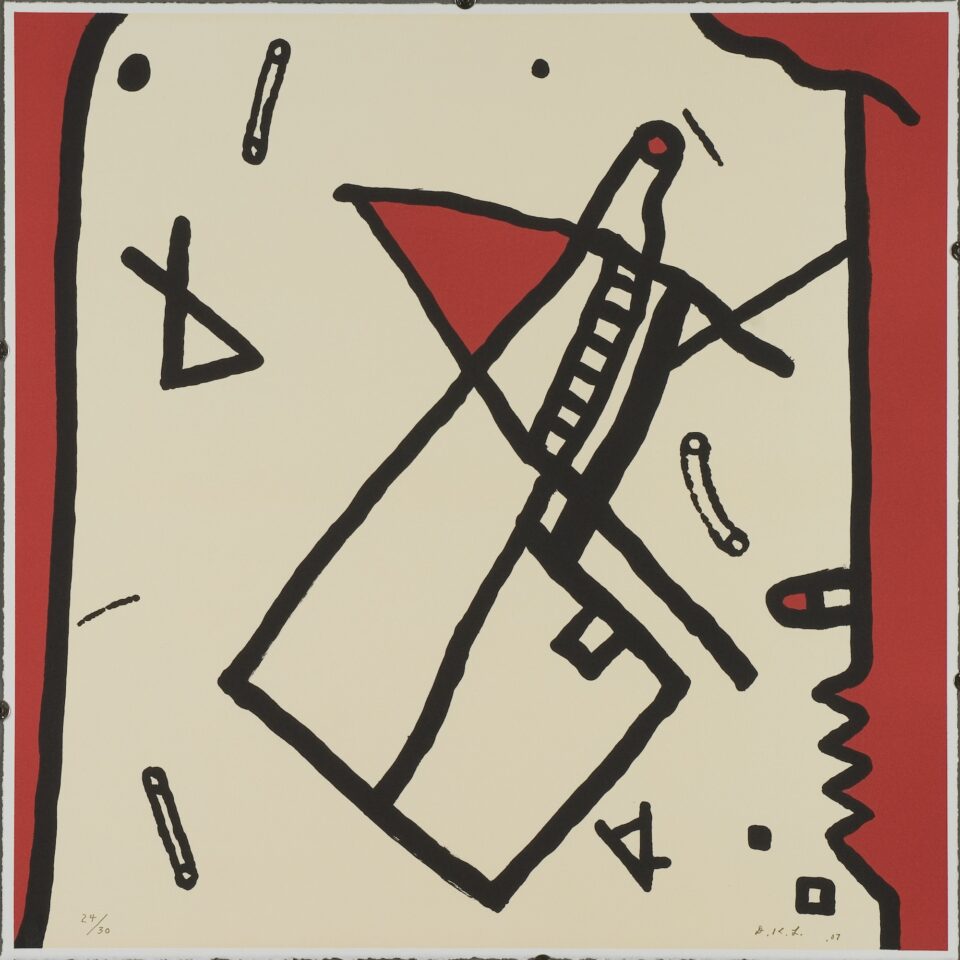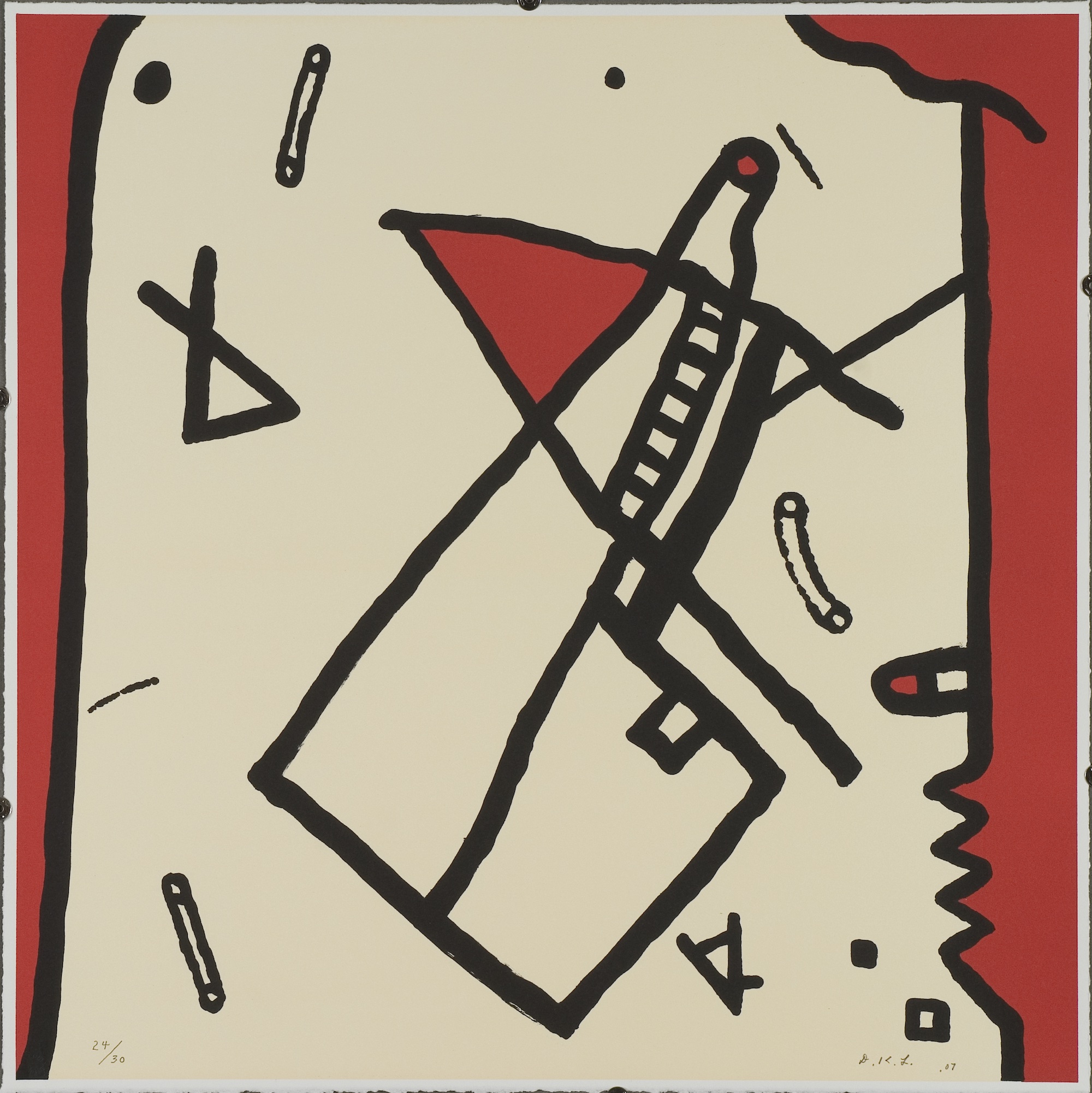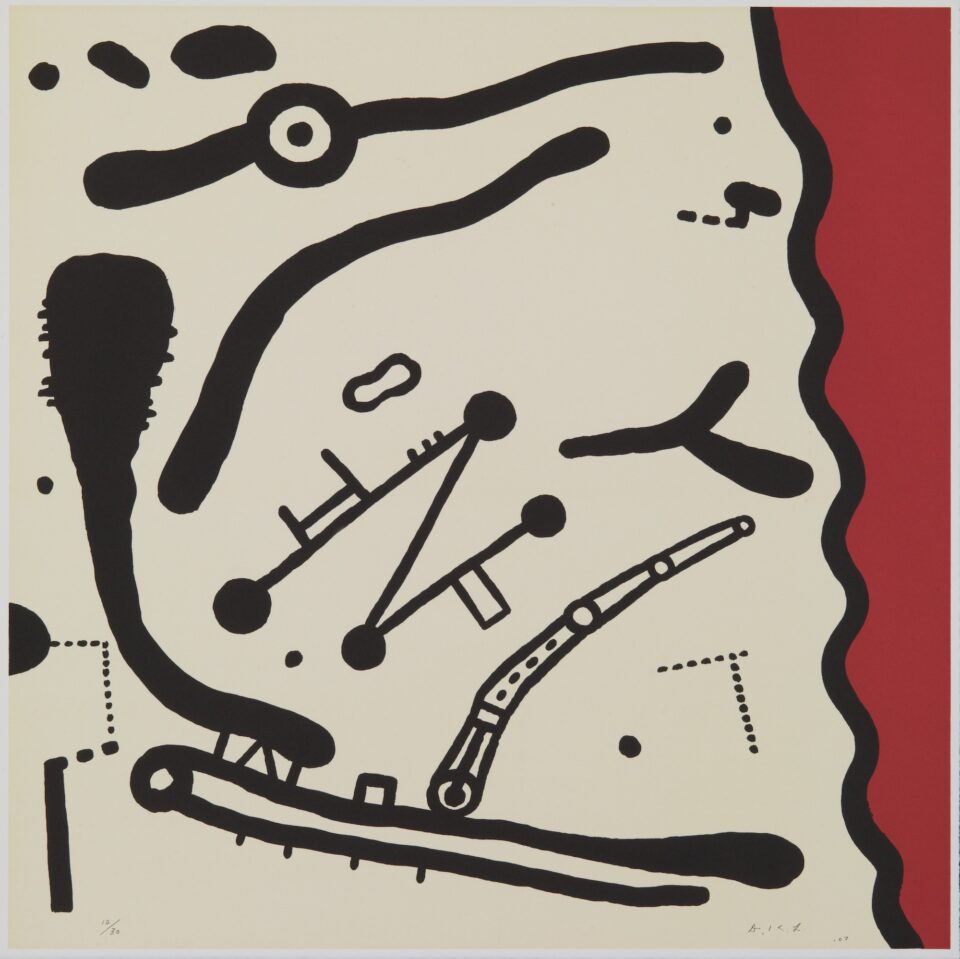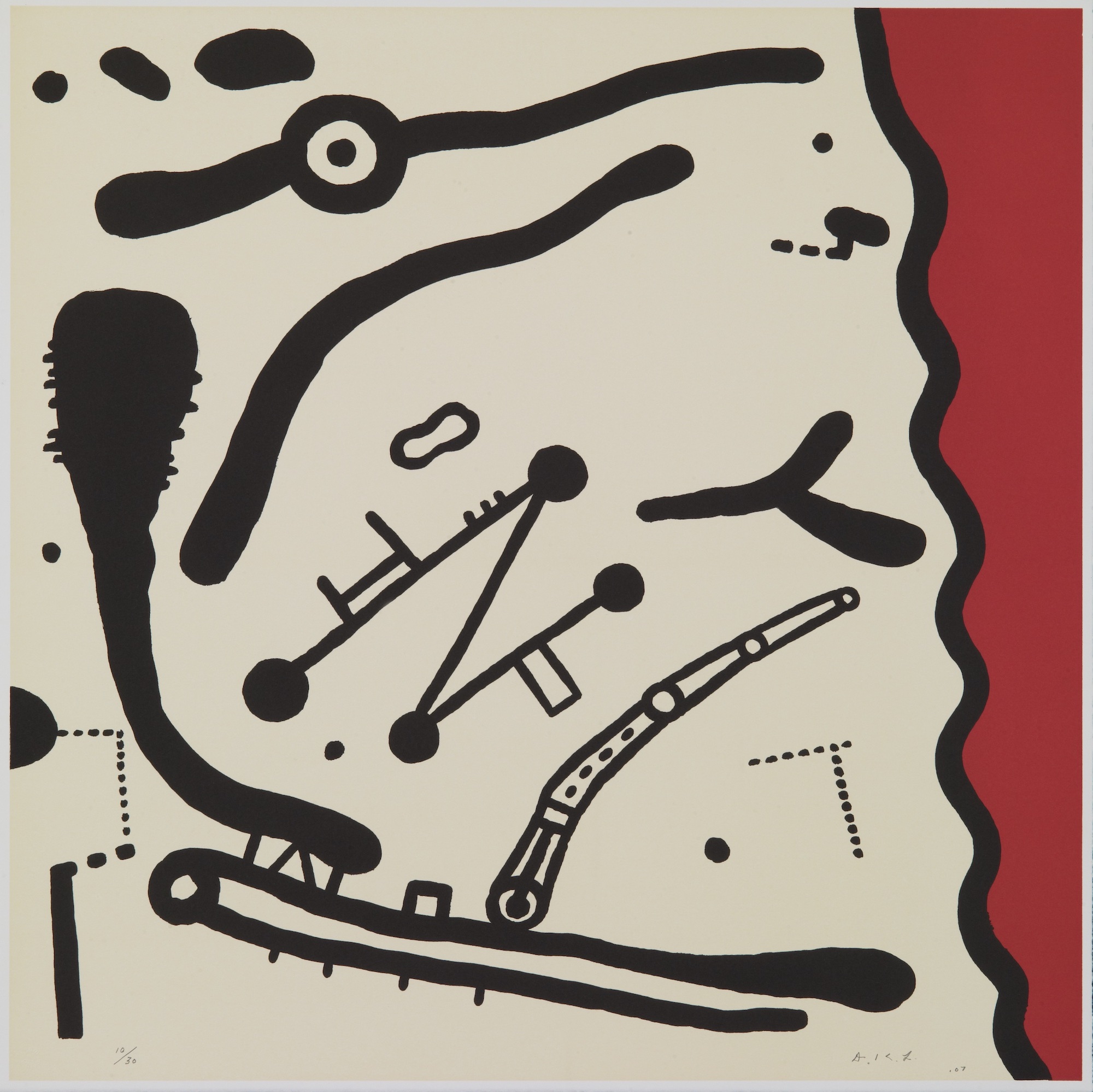 Rain: For all its shortcomings it seemed like such a magical time, but I think you would have brought even more magic. Let's talk about Mulholland Drive…what made you want to tell a story about Mulholland Drive?
David: It doesn't work that way for me. It's not like I say, "I want to tell a story about Hollywood," or, "I want to tell a story about this famous road," "I would like to tell a story about such-and-such." Uh-uh. I'm sitting there one day and bingo, this idea comes. And it could just be like, an idea of, I don't know, one tiny aspect of the final whole thing. But something starts, and it's ideas forming themselves together that conjure the thing. And Mulholland Drive especially took a very weird route to becoming what it is. So I just follow ideas that come, and I try to translate the ideas from what happens—you see it and smell it and feel it and know it in your brain, but then you stay true to the ideas and translate that to cinema. And you pay attention to every single detail along the way when you're translating. And a film goes through many, many different stages. So you've got to hold on. You gotta be so in love with these ideas to make it through the beginning, the middle, and the end of the process. And then one day there it is, it's a film.
"It's not like I say, 'I want to tell a story about Hollywood,' or, 'I want to tell a story about this famous road,' 'I would like to tell a story about such-and-such.' Uh-uh. I'm sitting there one day and bingo, this idea comes."
Rain: That's so cool to hear. Your old photos of LA from the 1970s are so beautiful; one that comes to mind is the one of a Thrifty Drug store marquee.
David: Yeah, I don't know where you saw it but that Thrifty Drug store was in Westwood, I believe. And it had been burned. There'd been a fire, and so I took that picture.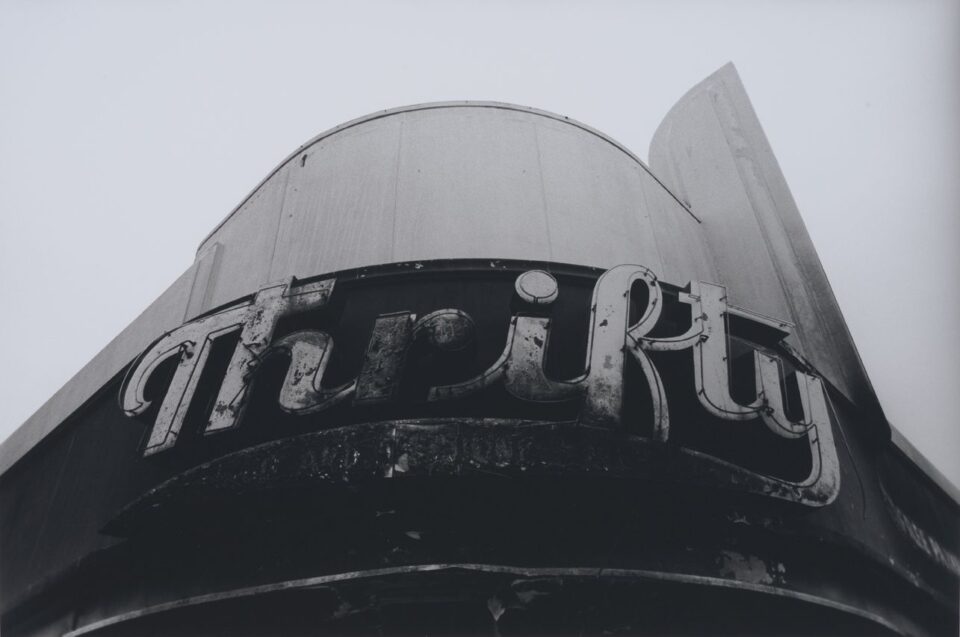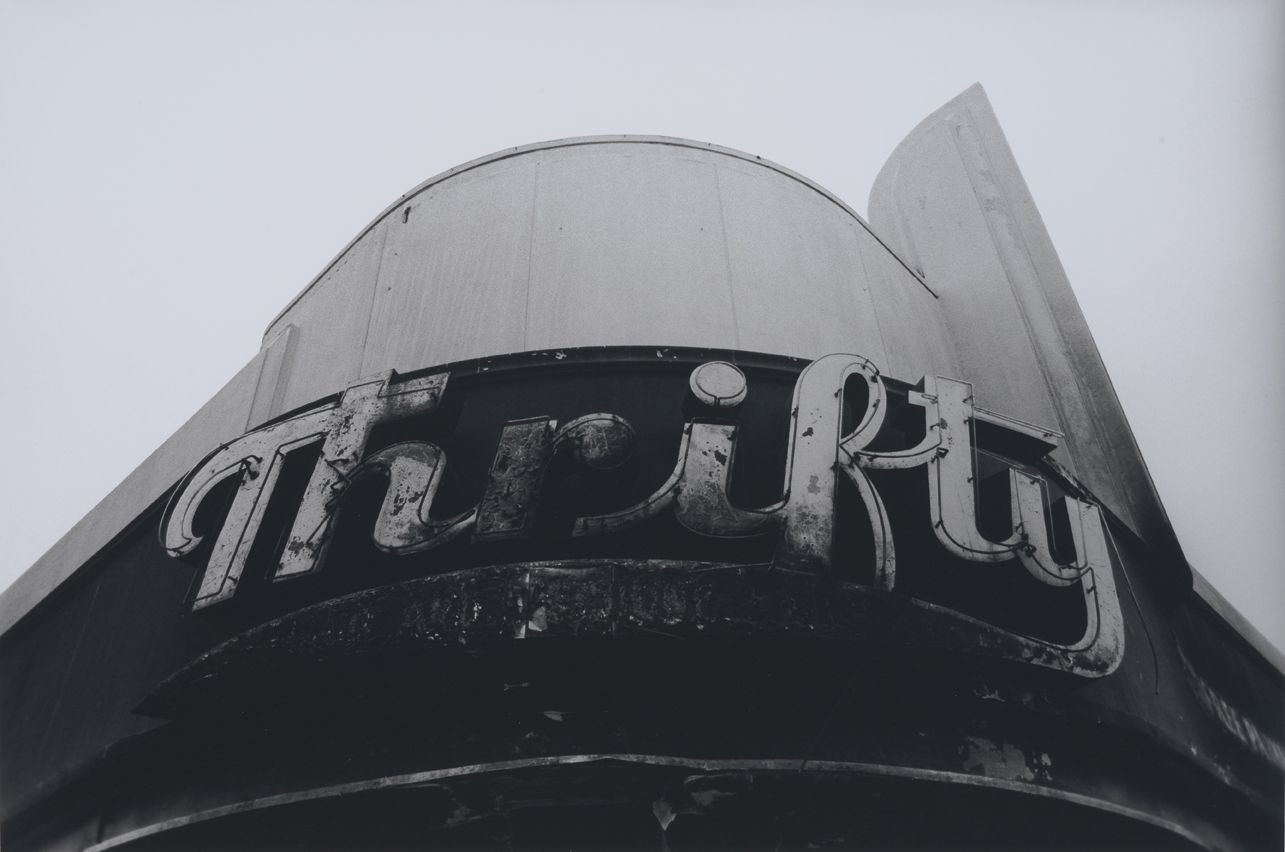 Rain: And you said you lived by the Whisky [a Go Go]. Have you lived all over LA?
David: No, not really all over. I lived for a while at Greystone Mansion, in the stables, when I was at AFI. I lived in the best part of Beverly Hills for four years, there in the stables. And then I lived in a little bungalow behind a house on Rosewood in West Hollywood, and I had access to the yard. It had an orange tree and I had a paper route. I delivered the Wall Street Journal. And I only worked five hours a week, an hour each day of the week. And I was able to live on $200 a month—$48 a week I made delivering the Wall Street Journal.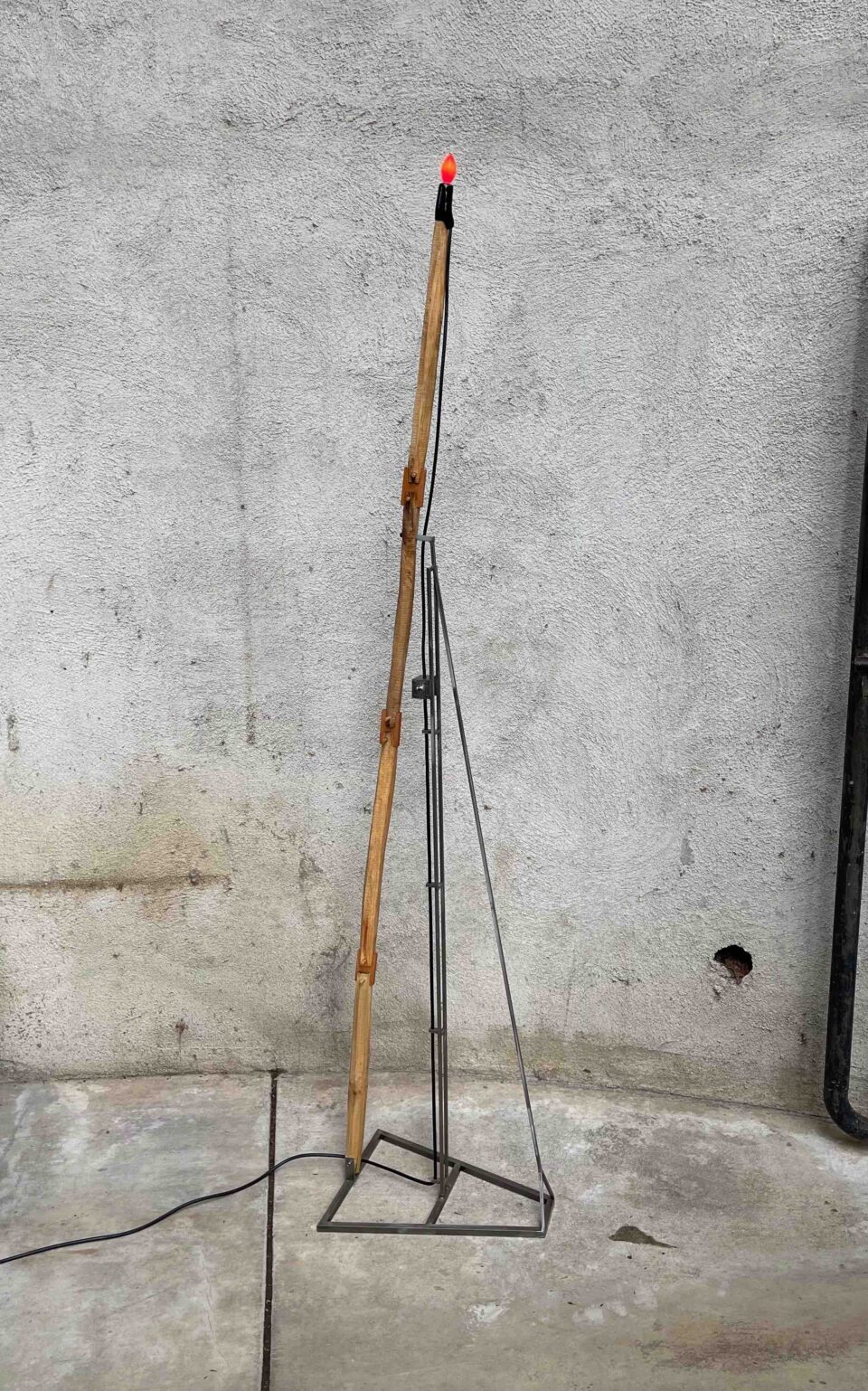 This was in the early-'70s, and at the time I was working on my first feature, Eraserhead. Why Pay More? was the name of the gas station at Santa Monica and San Vicente—27 cents a gallon. I had a Volkswagen, I could fill the tank up for $3! I had a shop with all kinds of tools, I had a TV, I had a bed, I had a phone, I had a refrigerator, I had a bathroom, I had a drawing table. I had all these things for $200 a month. Then I moved and I lived for a little while in the Valley, in Granada Hills, and then I lived in Westwood. I had three or four different apartments in Westwood, and then I moved up here [to the Hollywood Hills] where I am now.
Rain: Off the mention of the shop, I would love to talk a little bit about your woodwork, sculpture, and photography—your fine art. Specifically, there is a piece called Love Light ll, 2021. Did you create every aspect of the piece?
David: I design it and I do the woodwork and resin parts. Alfredo does the metal work.
Rain: Is there a reason you call it "Love Light"?
David: It's a red Christmas tree bulb at the top, and this red light is…I equated it with a light that is conducive to love making. Because it's a little light, too, it's dark enough and the right color of darkness to theoretically get lost in a dream.
Rain: Can we talk a little bit about your distorted nudes, which I just discovered? Are they reworkings of old photographs, or are they from models?
David: There is a book called 1000 Nudes. Most of them were anonymous. And this book was put together by a German man [Uwe Scheid]. And first of all, it took me quite a while to get going on a computer. My friends one time took me to a place and set me in front of a computer and opened up Photoshop. Then they said, "Click on this tool here." So I clicked on this clone tool, and I started clicking and moving. I just…whoever the people are that designed and made Photoshop, I am forever thankful to them. This is a miracle. And I only know the tip of the iceberg—I would like to know way more, but what you can do with just the tip of the iceberg is just so phenomenal and beautiful. And the first thing I did with Photoshop was the distorted nudes. And I would scan those nude photos from the book and then go to work on them with Photoshop. I had the greatest time. Then I wrote to the German man and asked permission and he said fine.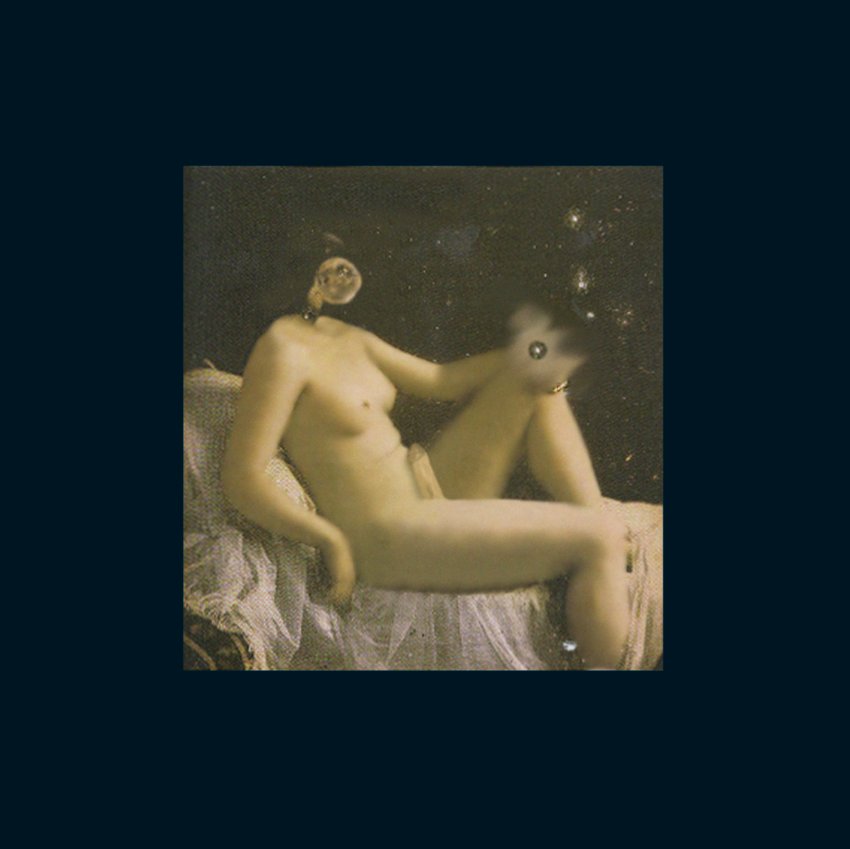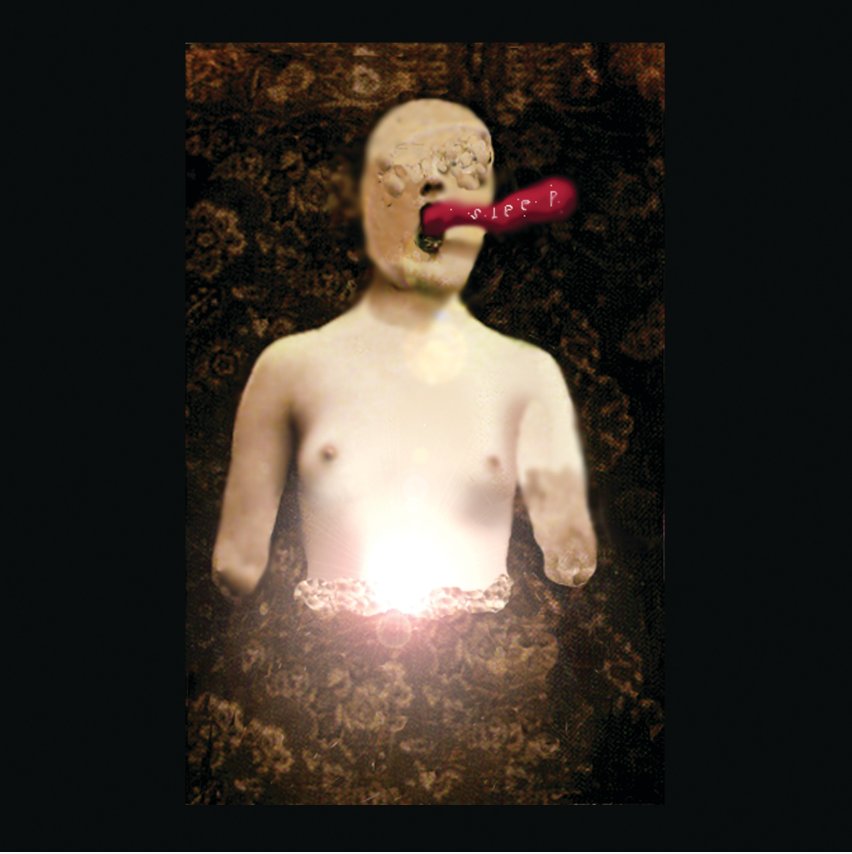 Rain: I love that you embrace technology. Another thing I noticed is you recently minted an NFT, which is cool.
David: I did one with the group Interpol, but I still don't know… A lot of people got upset with me for, you know, doing an NFT. Here's the thing: it does take some kind of energy to do it. There's ways that it doesn't do that, but I'm looking into it. If I do more NFTs, I'm looking into ways that it doesn't hurt anybody. The jury is still out on what an NFT is and if there's even anything to them. We'll see.
"Whoever the people are that designed and made Photoshop, I am forever thankful to them. This is a miracle. And I only know the tip of the iceberg."
Rain: I feel like when people don't understand something, it's scary, and when that something is powerful enough for artists to bypass gatekeepers, well, let's just say the haters don't surprise me.
David: Well, I'd like to keep talking about this because the only bad part, if it's true, is that it takes tons of energy. But if there's ways around that, which I think there are, then there's nothing wrong with it. Except that for myself and myself alone, I still don't really understand them. Right now I'm in the process of building something that could be one. But I don't know exactly how it's going to work. I say every medium is infinitely deep and every medium talks to us. So if you say "lithograph," you start going into the world of lithography, all these ideas will come that that medium can help facilitate. And watercolors, that's another whole thing. So NFTs must be the same way. You start looking into it and ideas for NFTs will come.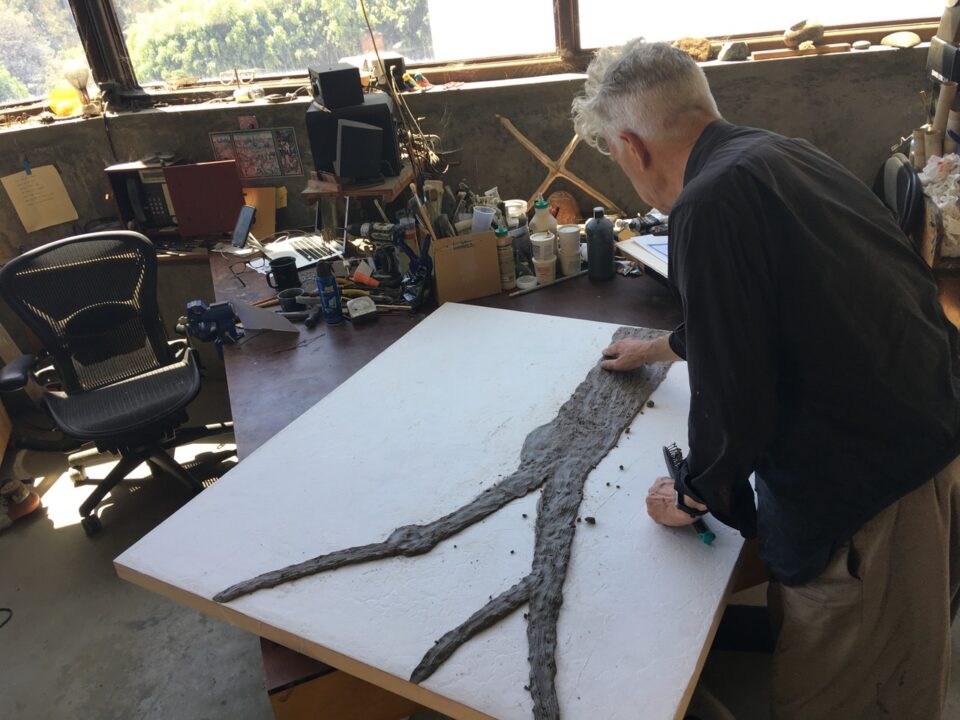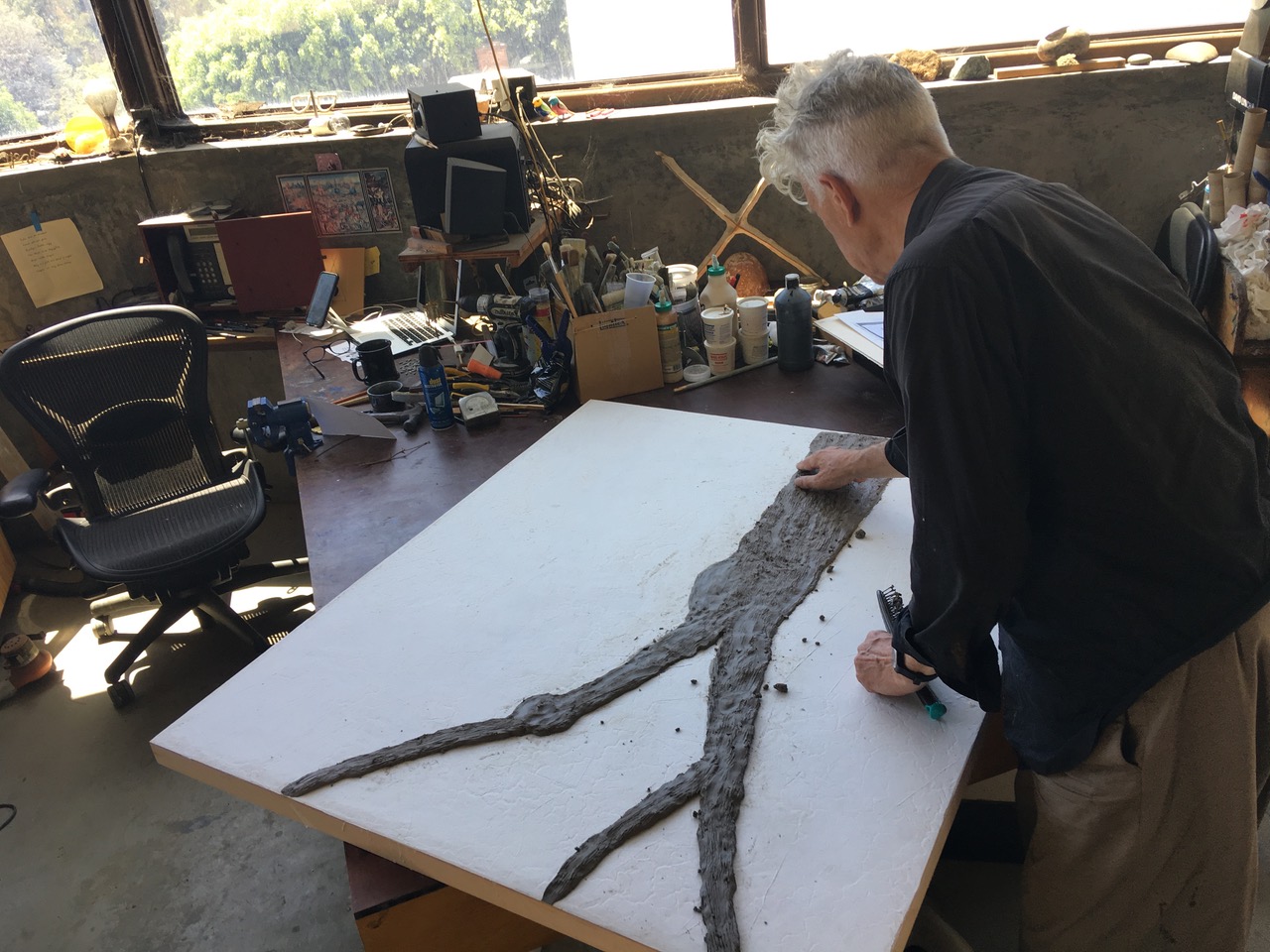 Rain: Can you talk about your woodworking? Why woodworking?
David: If we had several hours, I couldn't say enough good things about wood. It's unbelievable how this wood is. All different types of wood, how they're all different, but when you think about it—the way that we use the wood and how you can drive a nail into it, or you can cut it with a saw, and the smell of it, and you can use chisels and rasps, and you can shape it and you can sand it and smooth it and paint it or varnish it and bring out this luster and all this stuff—it's just like a miracle! And there's nothing like it, it's just like, there's fire and water and then there's wood. It's just amazing.
When I was little, wherever we were, my dad would have a wood shop in the house, and he was born and raised on a wheat ranch. And if you want a chair, you don't have to go buy a chair, you make a chair and then you get the fun of designing a chair and then making it. I'm not an ace carpenter, but it's so much fun to work with wood. And then when you see a great carpenter…what people have done with wood, it's amazing.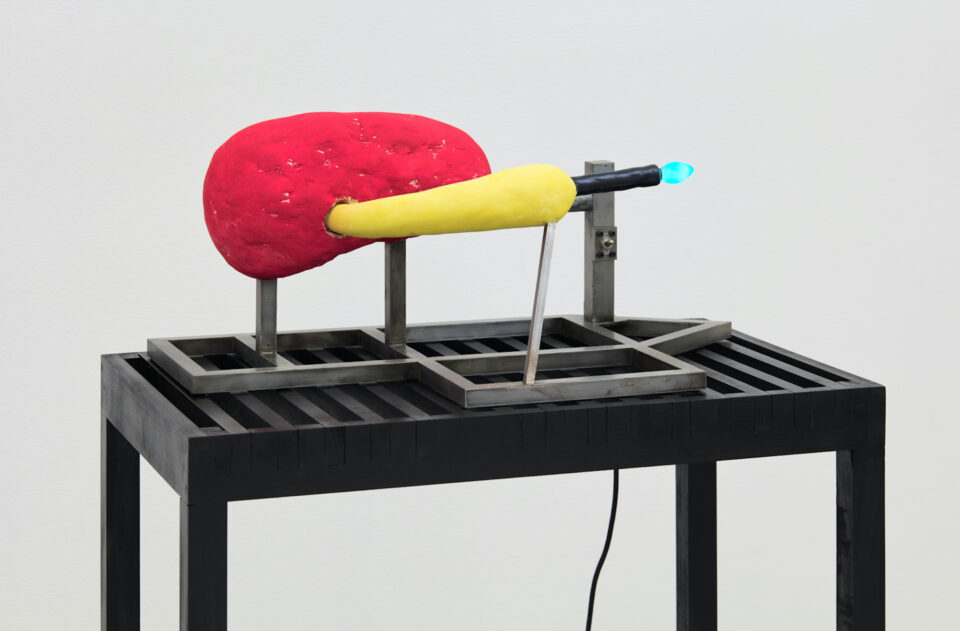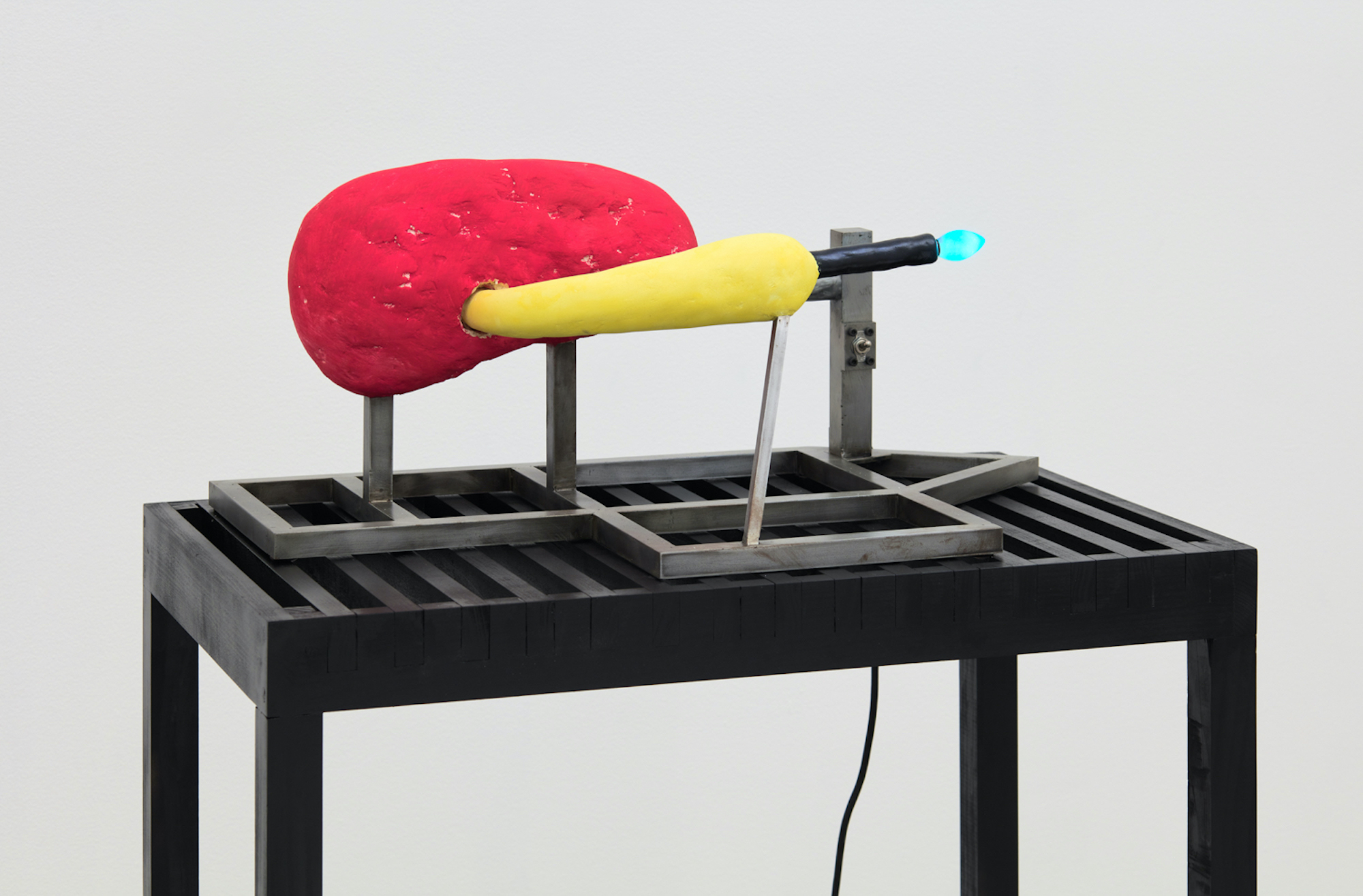 Rain: Being that you're a musical artist yourself, how important is it to your work, in regard to Mulholland Drive, or Twin Peaks? Did music play a part in developing those? Was music an inspiration?
"But when I met Angelo [Badalamenti], we started working together. He brought me back into the world of music, and it's just the greatest world and I love musicians."
David: Yeah. Music is one element in a film, and all elements are super important. Music can be so inspiring. I've got lots of ideas from music. I've gotten inspiration from music, and so the music, it's almost like wood. All of a sudden, here's this thing they call music… Where did it come from? How did people start making it? And look what they've done with it, it's unbelievable, it's one of the all-time great things. And I always say, give credit to Angelo Badalamenti for bringing me into the world of music. I played trumpet when I was little, but the school made people who played instruments go to school early and march so they could play at football games. And I said, "Are you kidding me? I'm not going to this place early and I'm not going to go on Friday night or whatever night it is to go to some football game." And so I quit the orchestra. But then when I met Angelo, we started working together. He brought me back into the world of music, and it's just the greatest world and I love musicians.
Rain: In regard to your prolific work as a multi-platform artist and your subsequent accolades and achievements, do you feel that your meditation practice has contributed to your output as well as your success?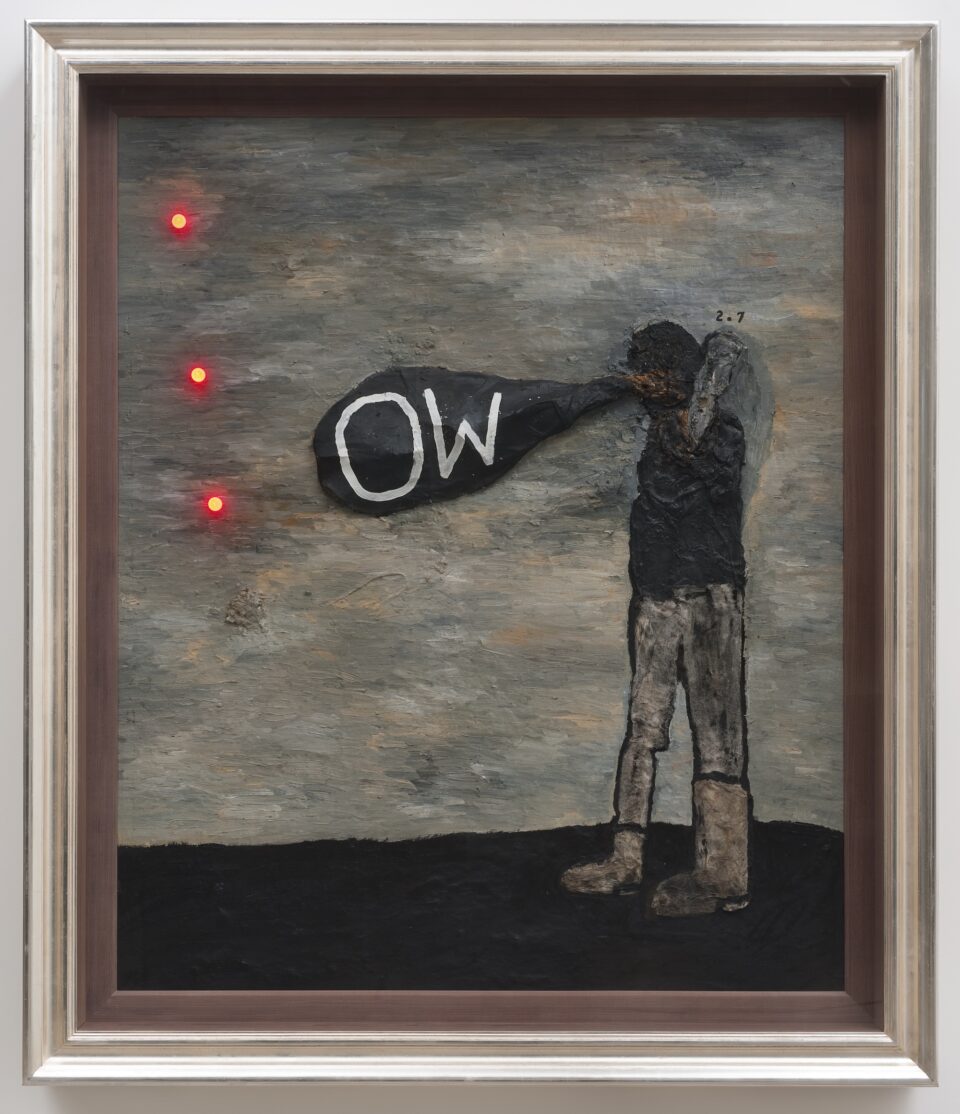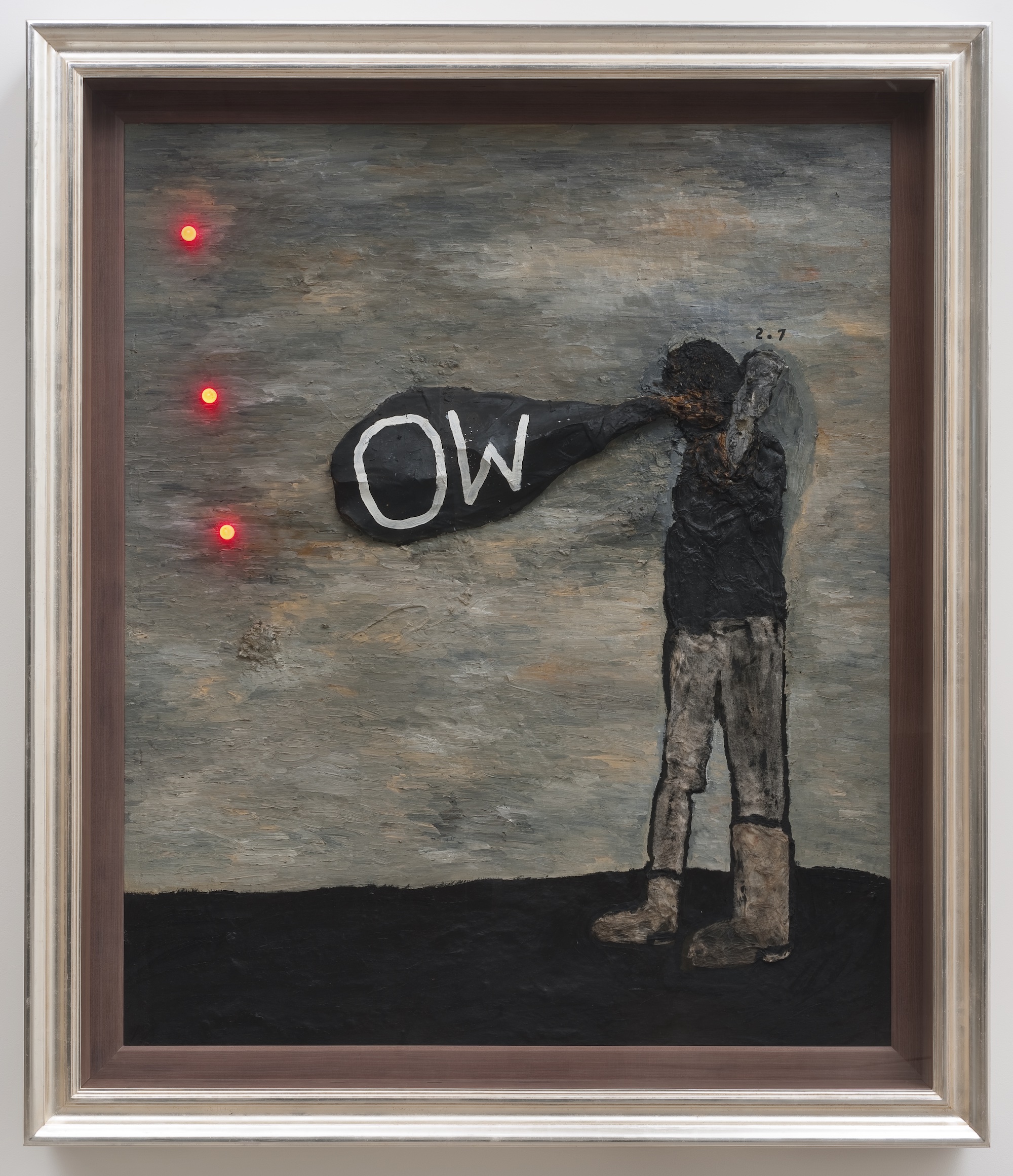 David: Yes. Nobody knows what life would be like if they didn't do certain things, you know what I mean? You can't go back, you can't figure it out. But I remember the way I was before I started TM. I had big anxieties. I had fears. I had melancholy—not full-on depression, but melancholy. I had a lot of anger, and I also was not self-assured. In show business, you could get killed, squashed like a bug, so easily if you don't have inner strength. Transcending is the key, Rain. Consciousness, a field of unbounded, eternal, infinite, immortal, immutable consciousness is within every human being. Transcending means you've gone deep enough within to experience that ocean unbounded, eternal. And every time a human being really experiences that unbounded, pure consciousness, they infuse some, they begin to grow in that.
"In show business, you could get killed, squashed like a bug, so easily if you don't have inner strength. Transcending is the key."
So before you start transcending every day, you might have a ball of consciousness this big. Every day you transcend, you infuse more and more, and that ball of consciousness starts to expand. And that means—this is the secret to a great life, ladies and gentlemen—expanding consciousness has two things that happen: Negativity begins to recede. Picture this as light and negativity as darkness. When you start expanding light, the darkness goes automatically, without trying—stress, anxiety, tension, hate, anger, fear, they start automatically going. The second thing that happens is gold starts flowing from within. This expansion of this gold is expansion of intelligence, expansion of creativity, all the qualities of consciousness.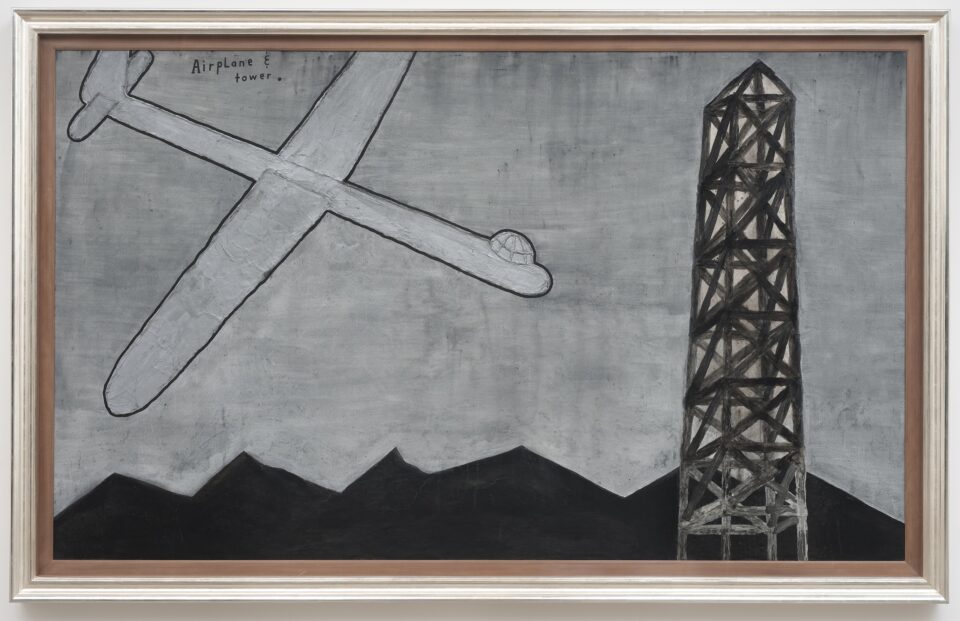 Rain: Yes! It's important that people have a practice, whatever that might be. Everybody is different, and as long as you're finding a way up the mountain, right?
David: No, no, no, Rain, I've got to interrupt you. Yes, it's great that there are many different paths. It's beautiful. But I have to tell the people that all these different forms of meditation or different practices have been tested now with brain research on the EEG machine and they can see when a human being truly transcends and experiences this field. It's very easy to see on the EEG machine. They don't see this with other practices. You might get some relaxation, some benefits, but this technique of TM allows you to transcend, pure and simple. So I say, fine, do whatever you want to do, but add TM. The world is meant to be enjoyed any way you want to enjoy it. But if you want to get more enjoyment, real enjoyment, more real happiness, it all exists from within and you need to transcend to get there.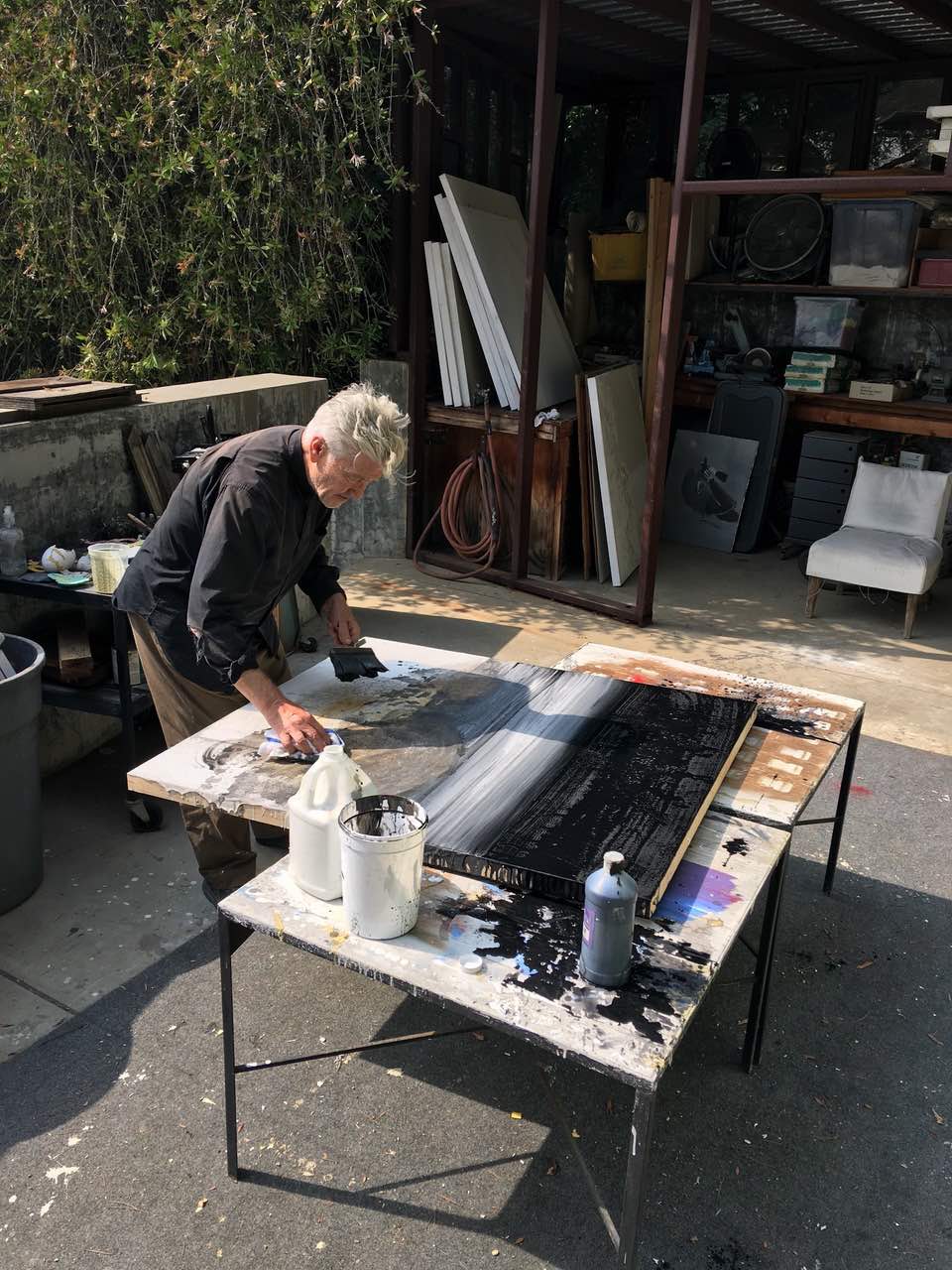 Rain: David, before we sign off I want to gather everything that was positive that we spoke about and any other goodness that we may have created through our conversation here today, and dedicate it to anyone who needs it—to artists everywhere, to anyone who is struggling and those who need it most, wherever they are throughout all of space and time, may they experience more joy and happiness.
David: That's beautiful.
Rain: You're beautiful, David. Thank you so much for your time.
David: Rain, we'll get a coffee together one of these days, and bless your heart. It's always great to talk to you. FL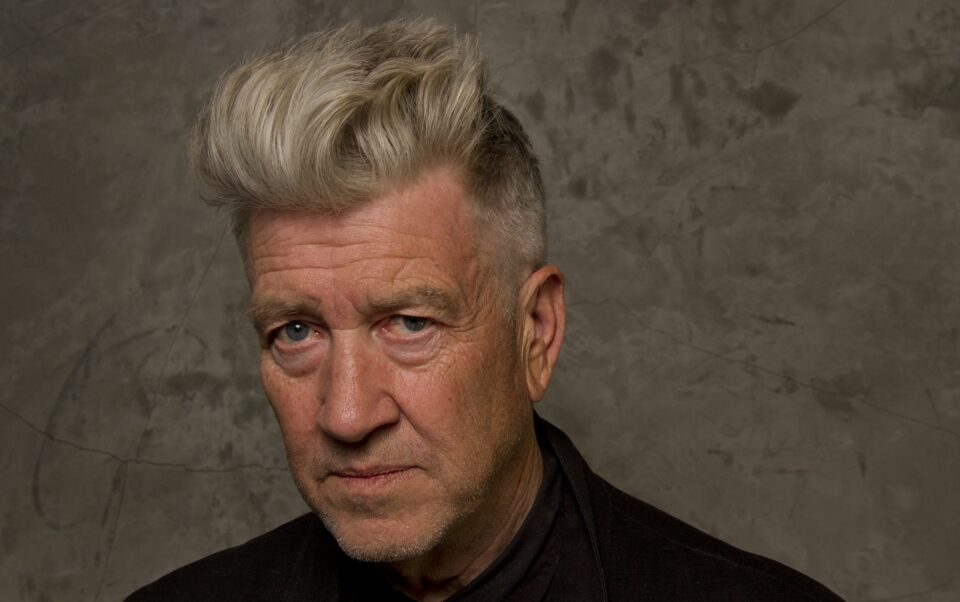 Karen O
Vocalist, songwriter, artist, and Yeah Yeah Yeahs lead singer Karen O—who collaborated with Lynch on "Pinky's Dream" from his 2011 debut solo album Crazy Clown Time—reflects on working with her "patron saint."
Brian Loucks arranged my collaboration with David, for which I will be eternally grateful. Working on "Pinky's Dream" was the second time I had met with David; the first was in my late twenties. After requesting a beer to take the edge off, I played him music from my unreleased project Stop the Virgens. He was incredibly kind to have listened to it; a glint of mischief in his eye signaled to me he knew that I knew how lucky I was to be there hanging with him as an audience. I remember having flu-like symptoms on the car ride after that initial meeting—you don't get to meet your patron saint every day.
I was called back several years later to take a stab at a track on a record he was working on. We were back in his studio, which is a hybrid of a screening room/amphitheater with a bunch of instruments and speakers on the stage that the screen hangs above. David handed me a piece of paper with lyrics scrawled on it, and moments later I was in a little vocal booth, listening to the instrumental track and very much on the spot to make something of those words of his. I was sweating bullets; something in me knew that it wasn't a good idea to have them play back the track 50 times. I recall thinking, "Karen…now is not the time to buckle…you must deliver…right now."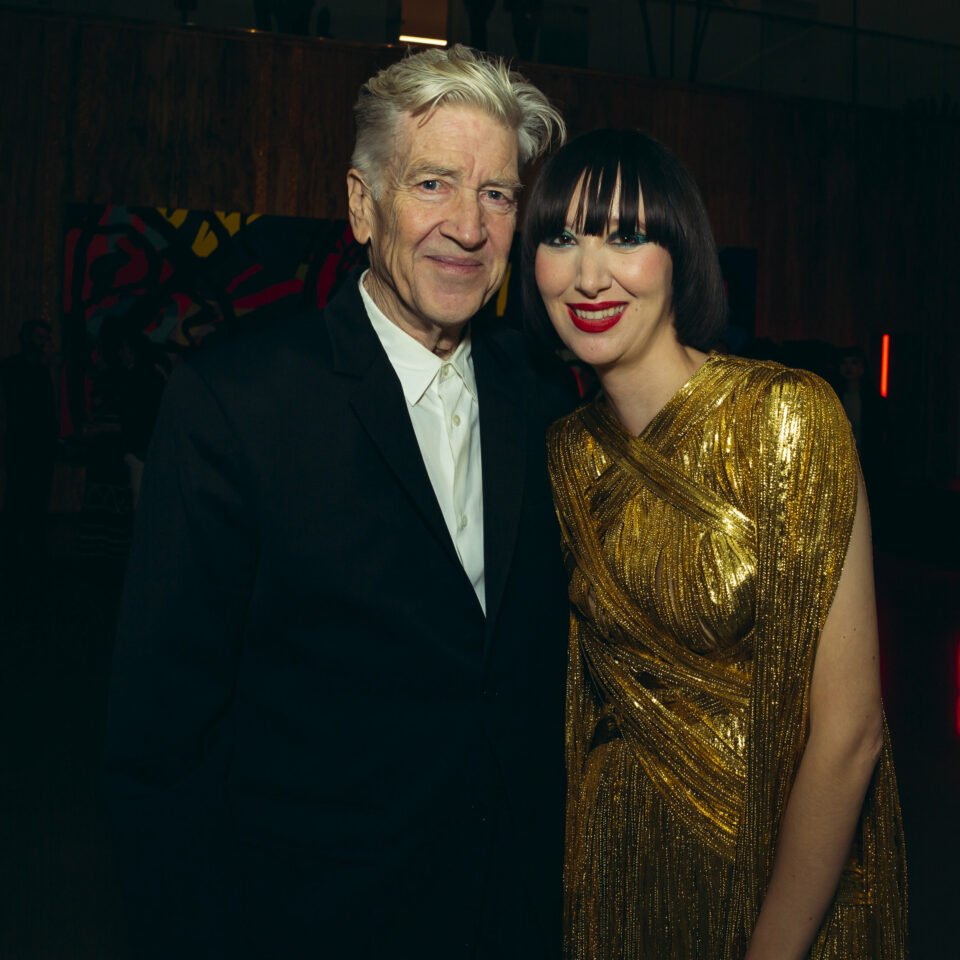 So, sweet merciful heaven, the melody popped into my head as David sat listening in the theater smoking a cigarette. I'd sing a little and then a little more, and on the talkback David's voice would come through: "Hot fucking DOG! That's fantastic Karen, keep it coming." Oh my god, I could have died in that moment. Such unbridled enthusiasm and support from this most beautiful of dark horses on the other side of the talkback cheering me on? It wasn't difficult to tune in, his lyrics and music already so evocative as only he can be.
It's no exaggeration to say stepping into his literal space is like traveling into a parallel universe, and you gotta speak like the natives of it quick if you're worth your salt; but it's entering David's waking dream, what an honor to be invited in. I often think about the anomaly of David, how he creates so harmoniously with his shadow, that his shadow doesn't swallow him whole, that he's a smoldering light for me and countless others. I'm not greedy, I don't expect more encounters than I've already received with David, but would I be up for more? Uh hell to the yes please. Mostly, I hope he's kicking against the pricks merrily with a skip in step.
Patricia Arquette
Academy Award-winning actress Patricia Arquette, who starred in Lynch's Lost Highway, tells Rain Phoenix what it's like to work on a film with him.
David had such a different process than anyone I've ever worked with, and I imagine his process is changing just because of the way he seemed to be at work. He definitely had a plan for how he wanted shots to look and compositions and the meters of things. Having said that, he was always open to what people might call "mistakes." I remember at one point I was walking down this hallway and the camera was in front of me, and I was supposed to try to walk a certain amount of feet in front of the camera because in focus there's minimums, so if you get too close it can get blurry. So after we did the take David said, "That was great, perfect, print it." And they said, "Well, David, it wasn't great for the camera, because she was inside minimum focus." And he said, "Oh, well definitely print it, I want to see what that looks like."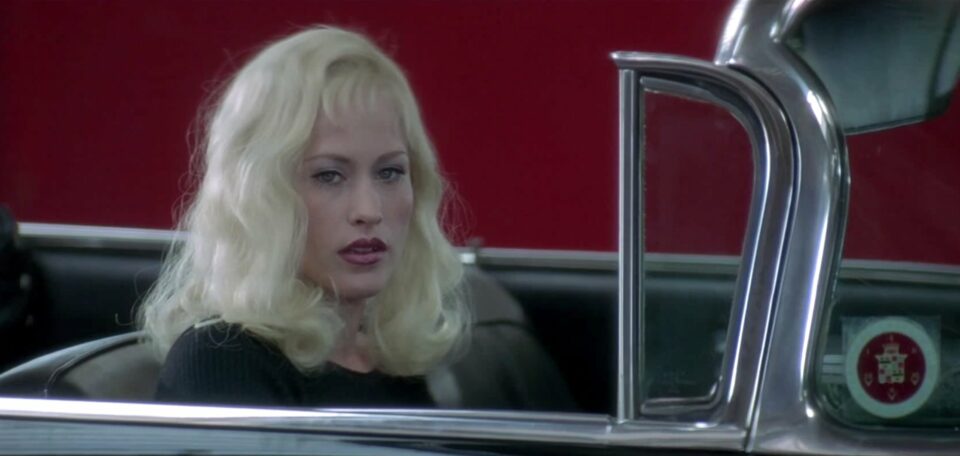 A lot of filmmakers have an idea that there's a beginning, a middle, and an end, there's a top and a bottom, there's a left side and right side. But in many ways I feel like David doesn't really believe any of that. There is no right side, there is no top and bottom. He sees some value in quote-unquote mistakes, and seems to be very curious about what they could be. I remember in that moment, when they were saying, "Well it could be blurry, it might be inside minimum focus," he said, "Well good, audiences need to learn to be used to things being different." So he has such an openness of mind. Also it was very complicated material. Often what I find with directors is they try to really control the actor. They have an idea in their mind of what this performance is, or what your character is supposed to be. Where David actually has a lot of space, to trust you…literally I would say, "David, am I playing two different people right now or am I one person?" and he'd say, "Well what do you think, Arquette?" And I'd never really had that kind of trust in my process in that way from a director.
David also seemed very open. Sometimes the crew would have an idea and he was very open to looking at what that was and exploring it. So there was an open, student-like quality to him. He wanted to grow and learn, he wanted to explore, he wanted to stay open. In certain scenes he would play music in one of his ears, and I think it was sort of, like, the meter of the feeling of the scene that was in a way a character of the piece, and so as we're moving through the scene acting it, it was almost like a dance…whether or not we even knew what the music was. It was moving through this undercurrent and he knew what that was. So that was really interesting, too, because it wasn't a normal meter of how people would communicate in a normal scene. And that extra space, and that extra time, and that abnormal tempo added a lot to this sense of foreboding and discomfort between Renee and Fred [Arquette's and Bill Pullman's characters in Lost Highway] that he was capturing both with the camera and with his direction of us and with the sound and all the layers. David is a really interesting blend because he does know what he wants and he's willing to explore. FL