For Lykke Li, art and life unfold in familiar patterns and loops. It's much like she approached her newest album, EYEYE, on which her songs and a series of accompanying film loops capture something of the endless swirl of real life: moments of love and hope, obsession and heartbreak, round and round.
"It's the circle of life. It's like rebirth, birth, creation, fertilization, death," the Swedish artist tells me. "Everything in life is that—the menstrual cycle, the moon cycle. I mean, everything is a circle."
Fans of the acclaimed recording artist could catch a glimpse of that idea in action this past Labor Day weekend as Lykke Li came to The Broad, a contemporary art museum in Downtown Los Angeles, to perform her first live set in three years and to also present an installation based on the sounds and visions of EYEYE. The album's songs are stripped down and intimate, subtle and intense, but music alone would not tell the story Lykke Li wanted to share.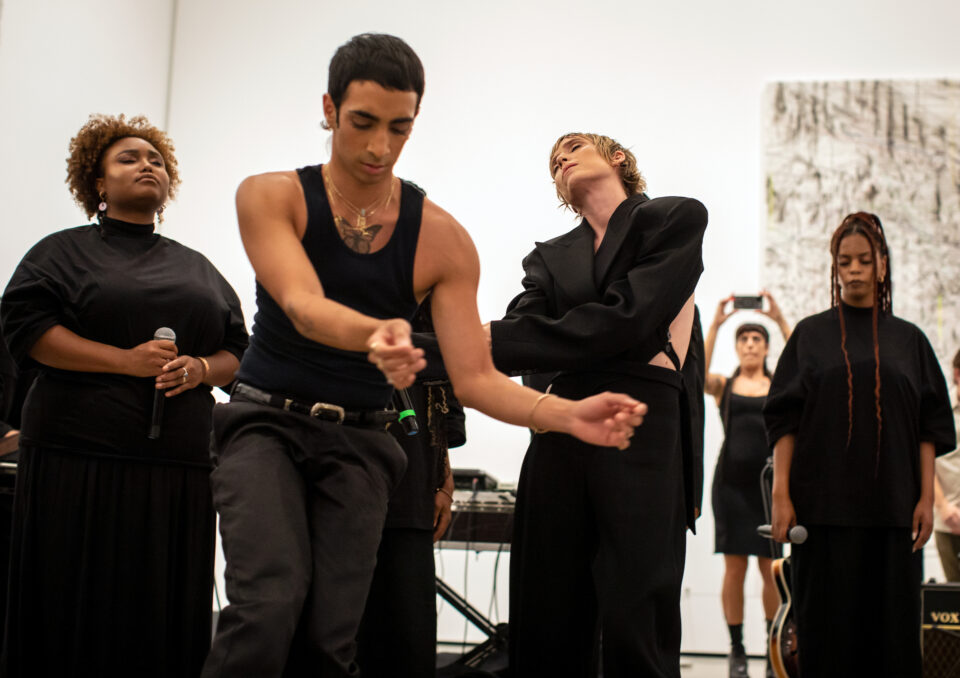 For the album, she collaborated on a series of one-minute film loops with experimental filmmaker Theo Lindquist to accompany the songs as moments in endless repetition, forward and reverse, as if experienced via clips on TikTok or Instagram. At The Broad, the multimedia result of that work unfolded for three days in an installation called Ü & EYEYE, where visitors were immersed in sound and images as gorgeous 16mm film scenes flashed on a screen and music was delivered by a cutting-edge sound system from the audio company L-Acoustics.
Inside the museum's darkened Oculus Hall, the film loops (vividly shot by cinematographer Edu Grau) showed stories of love, passion, sadness, isolation, frustration, conflict, and regret, with Lykke Li herself acting out the moments and feelings on camera. During the song "Happy Hurts," visitors could see the singer behind the wheel of her car, desperately following a lover through the streets of LA as he rendezvous with another woman. Lykke Li's voice sadly intoned: "Still got your other woman / That's not what you said you wanted / I love you like she couldn't / She's passing by.
The installation even included a custom scent to bring further dimension to the experience, to capture "the smell of two people deeply in love, intoxicated, pheromones, sweat," Lykke Li explains. She soaked the carpet with it.
"It's the circle of life. It's like rebirth, birth, creation, fertilization, death. Everything in life is that—the menstrual cycle, the moon cycle. I mean, everything is a circle."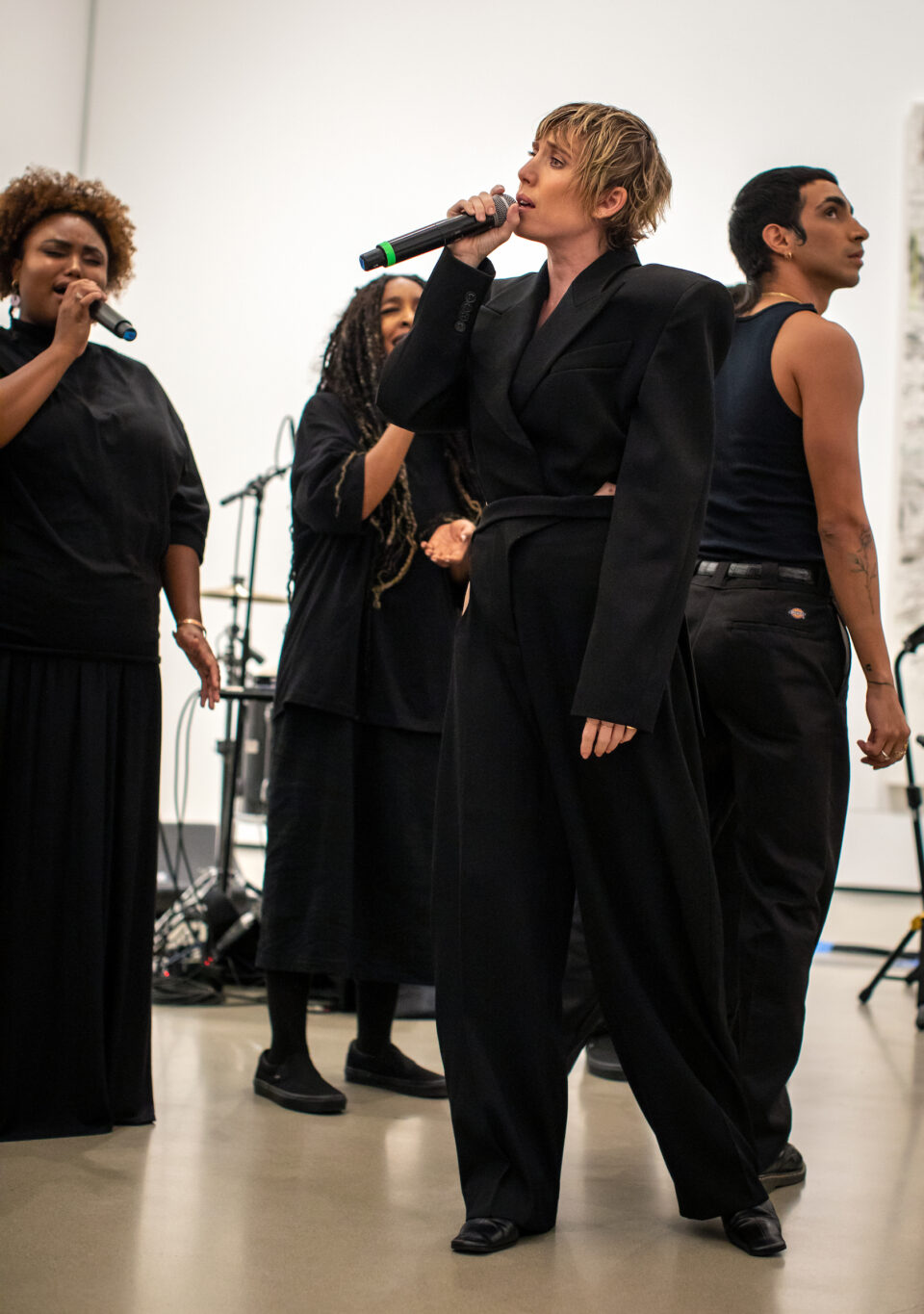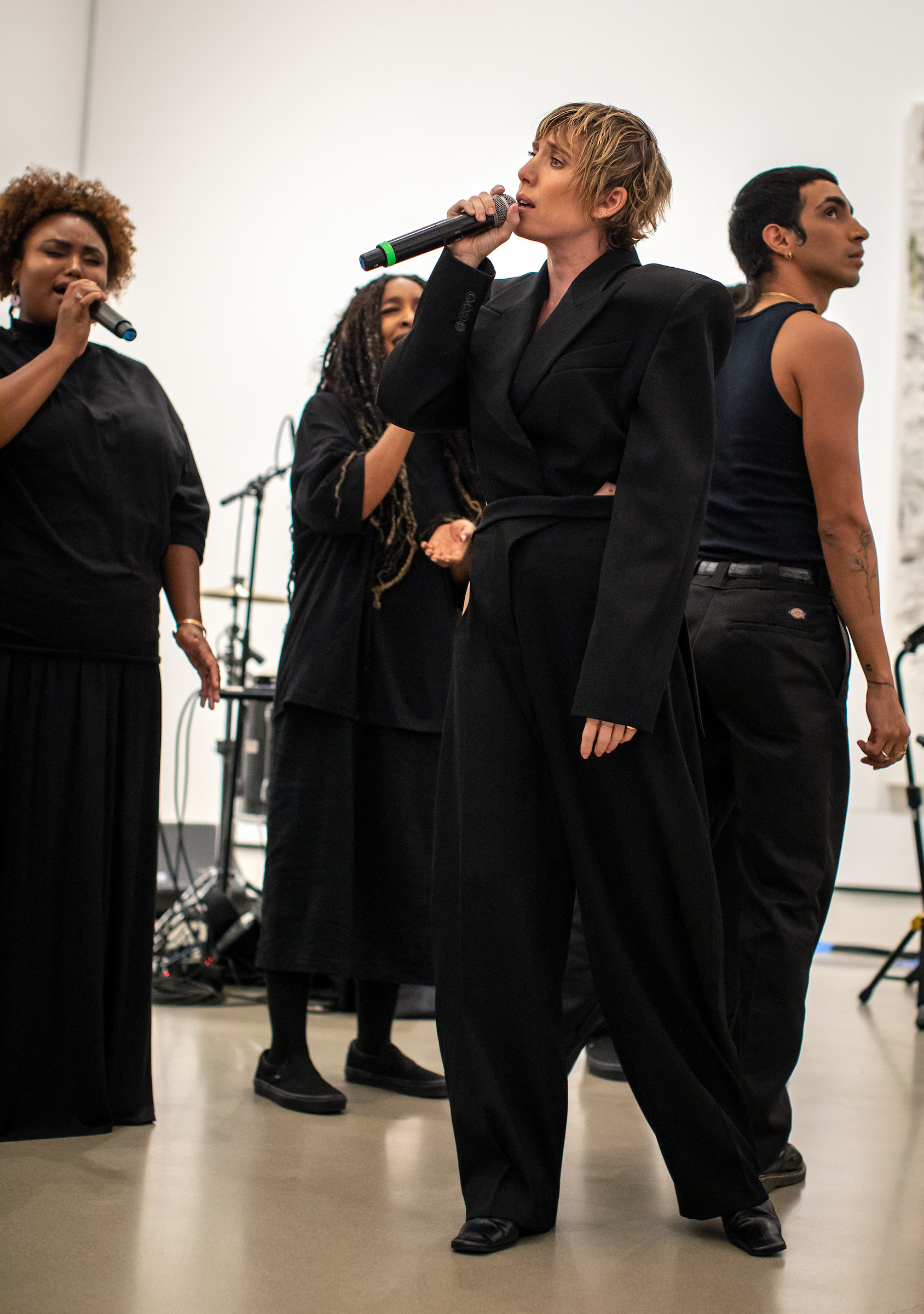 She was in search of a venue to spotlight her music and films when she was introduced to Ed Patuto, director for audience engagement at The Broad. He's been responsible for many memorable music/art events there, and she was already an admirer of the museum, drawn to its collection of Cy Twombly's paintings. She also loves the landmark building and its white honeycomb exterior. "When I step into The Broad, you realize that art in itself is something very sacred," she says. "It's really an emotional experience being there."
With the help of L-Acoustics, and its L-ISA Immersive Hyperreal Sound system, the singer and the museum were able to present the music on a new, deeper level, specially mixed to be heard through multiple speakers positioned around the room. Jordan Tani from L-Acoustics calls the result "immersive sound art," approximating the experience of seeing a live band up close in a small setting, each instrument clearly heard. Lykke Li now hopes to take the installation to museums around the world.
To mark the occasion, Lykke Li performed her first live set since COVID-19 interrupted the music industry. The night began with her vocal choir, dressed in elegant black, singing a cappella in The Broad's cavernous lobby before leading the audience up the escalator. Then, in the third-floor gallery, she performed EYEYE songs with her band, the choir, and a dancer to act out the torrid romantic themes. Surrounded by huge canvases by painter Julie Mehretu, and a capacity crowd, she passionately sang of circles again on "Carousel": "Spin my heart around and 'round / Flying and I can't come down / Yeah, I'm high as hell / And I can't let go."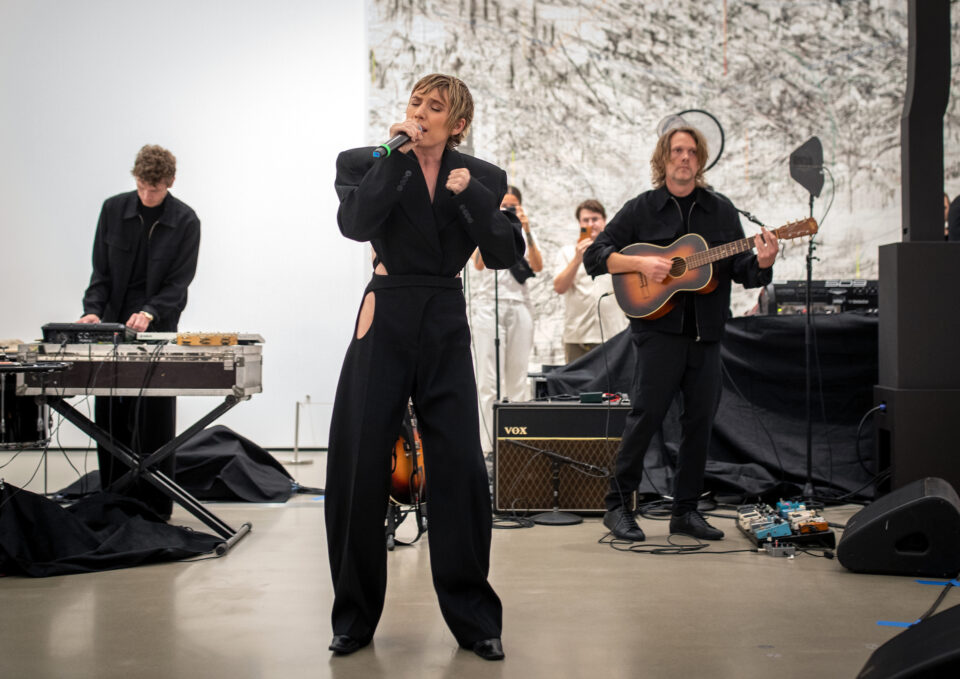 The performance was a preview of her short upcoming tour for EYEYE that begins September 26 in San Diego, and includes stops in LA, New York, Stockholm, London, Paris, and Berlin.
Recorded with longtime collaborator and producer Björn Yttling, the album was mostly created in Lykke Li's LA living room. Most of the album tracks were first takes, the final understated soundscape built during months of meticulous mixing. She says there were songs from the same sessions that were more uptempo and catchy, but didn't fit into the theme and hurt feelings of the final album.
"The story I wanted to tell was this very specific, inner movie almost," says the singer, who relocated from Stockholm to LA after touring behind her 2011 album Wounded Rhymes. "It's kind of a circle for me too. That's how I started [my career], alone in my bedroom with an 8-track. For me, what I'm trying to express is what I needed. In a way, this is a quite selfish album. I really made it for myself to heal." FL