It's finally that time for the annual mass exodus from the cities to the warm desert sands, and we're starting the festival week right with a party for FLOODfest's first desert outing.
You're invited to join us on Thursday, April 9, at a super-secret and secluded location in Coachella, California (which will be revealed in a confirmation email), for a night featuring free drinks and exclusive performances and DJ sets by some amazing special guests including Chromeo, Com Truise, Warpaint, Mystery Skulls, and more.
This event is exclusively 21+ and first-come, first-served. Don't forget to pack your sunscreen.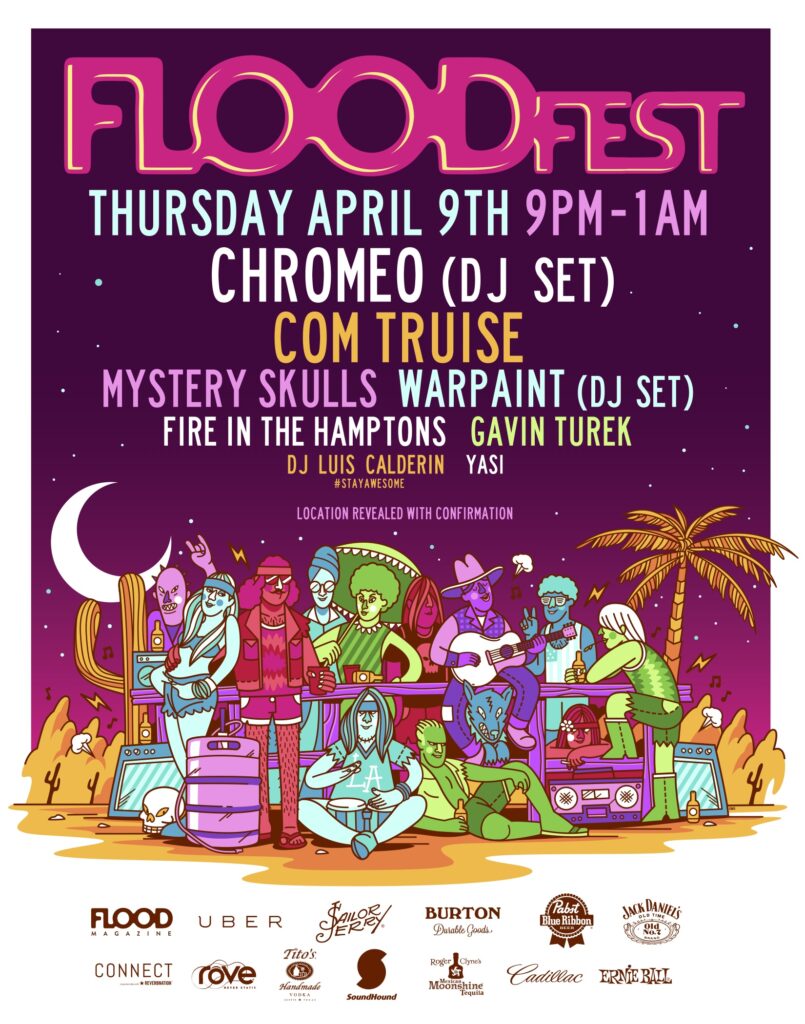 [rsvp_form]