In the dim purple hue of London club XOYO, in the middle of her first-ever headlining show in the UK, Samia has lost all sense of composure. "When did you guys learn the words?" she asks the packed venue with a wide-eyed stare of surveying disbelief. It's the kind of night that solidifies how successfully her critically acclaimed debut album The Baby has reached audiences far away from home.
Having supported Maggie Rogers at London's Alexandra Palace the night before, we caught up with the Nashville-based songwriter in between the two shows when she had a chance to catch her breath. Meeting in an Old Street cafe, Samia is assured that the delay for fans to experience The Baby live for the first time was worth it. "It had already been out a year before we toured it, so it gave people time to connect with it and get familiar with it," she says. "It was just totally mind-blowing seeing anyone know the words to that record."
With US tour dates under her belt, along with supporting slots with the likes of Wallows, Lucy Dacus, and Coutney Barnett, the whole album cycle for The Baby has taught Samia a lot. Her latest supporting gig was further food for thought. "It's been so much fun, and learning from Maggie has been one of the greatest music experiences of my life," she tells me. "It feels like a masterclass every time she's on stage—she really knows herself and what she's doing." Samia's own stage presence is one that relies both on fragility and ecstasy. Her movements around the space range from twirls and dance moves of enthused joy to graceful and reflective poses.
It's a natural reflection of her music, but performing songs that are inherently personal can take its toll. "Every so often I'll see someone really feeling it and it'll remind me what I wrote the song about. It's a delicate thing to do in front of a lot of people—some nights it feels more performative and other nights it just feels like I'm reliving that experience," she says. Her music often originates from her poems, and they're intensely autobiographical without having the need for explicit detail. One of the reasons The Baby has been so successful is the fact that listeners can identify their own struggles within Samia's lyrics without necessarily having the exact shared experience. It makes for a fandom that connects with her on a much deeper level.
"I'll see someone really feeling it and it'll remind me what I wrote the song about. It's a delicate thing to do in front of a lot of people—some nights it feels more performative and other nights it just feels like I'm reliving that experience."
"There are people who have uncovered themes about eating disorders in my songs that I didn't think people would [pick up on] so quickly," she shares as an example of a theme she'd imagined could go unnoticed. "Someone once sent me a video of an inpatient eating disorder treatment center where these girls were learning my song, and I never cried harder," she says. "The fact that someone who's going through that could pick that up and empathize with it—it's a really special thing to be able to connect over it."
That connection is more than anything Samia could have asked for when pouring so much of herself into her lyrics. Despite the impending next chapter, The Baby will have a lasting impact on the trajectory of her career. "It's going to be really different to put out a record and immediately go out on tour—I have no experience doing anything like that. I think that album was so cathartic and autobiographical. It really did change my life. It'll inform everything I'll do from now on."
"So much of the record is about challenging circumstances. It would have been weird to lie about having to overcome those things."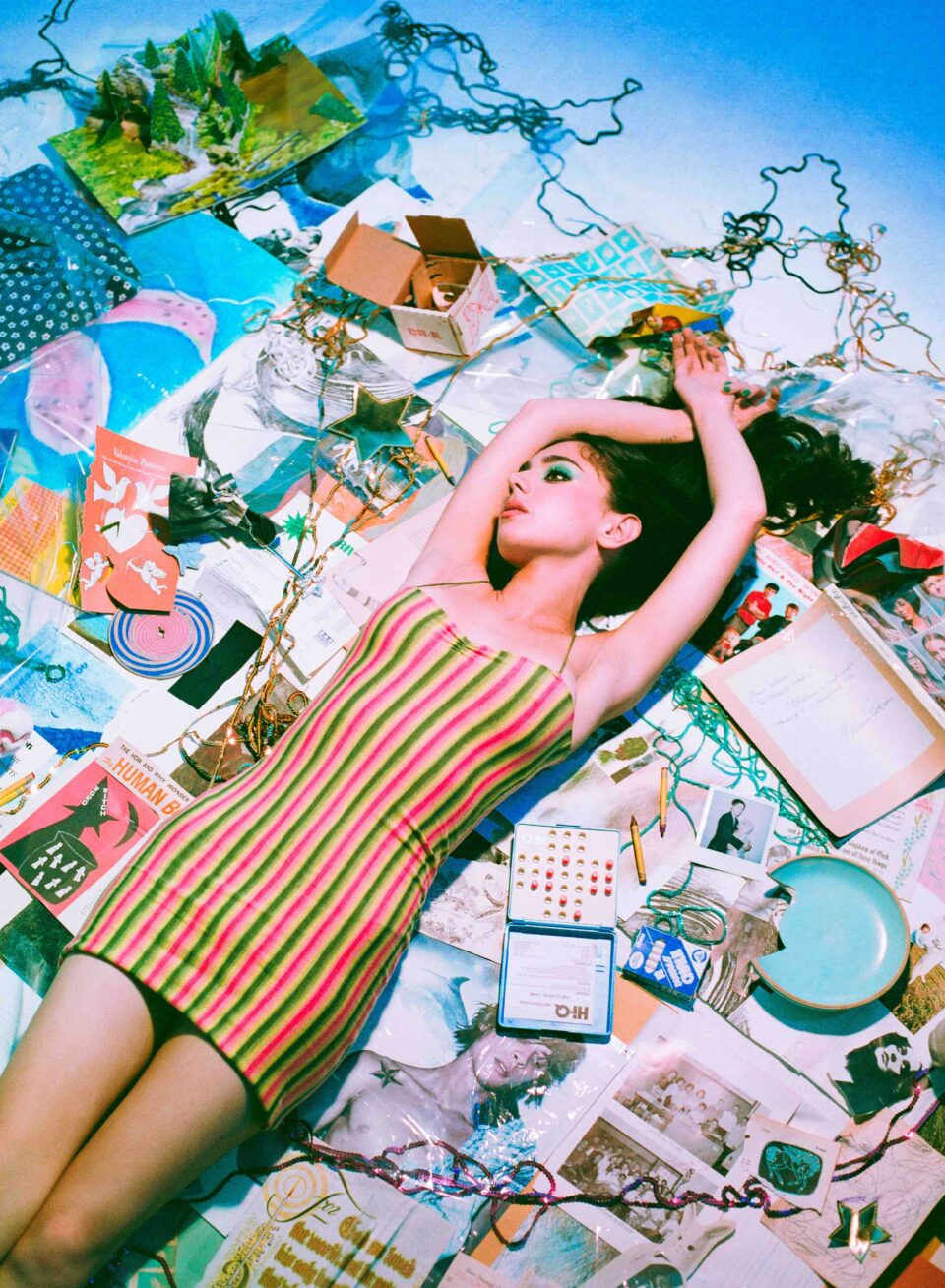 Samia's songs have previously been dominated by a sense that her life has been influenced far too much by the perception of others, and in turn she's been attempting to distance herself from such shackles. Which brings us to Honey, a sophomore album that has a steady sense of growth throughout. Tracks such as "Kill Her Freak Out" may seem like a revenge fantasy on the surface, but there's a lot more to uncover. "I was withholding feelings from someone because I thought he would leave, and I was trying to be the most intelligent, most thoughtful, easiest person at all times. When I wrote this song it was for me to say the stupidest, ugliest thing so I could prove to myself I was still worthy of love."
Your experiences can trick you into believing that your own needs are beneath those of others, and talking to Samia it's plain to see her earnest sense of self-awareness. Songwriting itself is a powerful tool for her, and the process of writing lyrics affords her a space in which to recognize her experiences from a more neutral perspective. "Writing is a private space where I get to say what I want to say and hear how it sounds. I practice telling the truth when it's uncomfortable, then I get to sort of mimic that in my real-life relationships with people. Definitely since writing 'Kill Her Freak Out' I've learnt a lot about communication."
The recognition and learning process is often long, arduous, and ever-changing. We get to a point in Honey where the journey takes a turn toward more positive territory, almost as a reward for endurance. The title track is a perfect campfire song, an acoustic jaunt where she's determined to emphasize that "I'm not scared of anything," one of the most steadfast declarations of her discography to date. Yet it's "Amelia" that takes the crown for Samia's most joyous output, which delights in the simplicities of good company and basking in the sunlight of better days among dancefloor-ready strides of synth. It's a far cry from earlier album cuts such as "Charm You," where she confesses the need to try to find herself within somebody else. "I've tried to grapple with the idea that you're just inherently worthy of people's attention and love just by existing," she shares. "It's been a really hard concept."
"Writing is a private space where I get to say what I want to say and hear how it sounds. I practice telling the truth when it's uncomfortable, then I get to sort of mimic that in my real-life relationships with people."
As an artist who's always changing within her work, Honey is a signifier of some of the key changes that have occurred within Samia's life as she's entered her twenties. Her closest collaborators, such as Caleb Wright and Christian Lee Hutson, are also friends, as those personal relationships naturally lead to trusting each other's creative inclinations. The narrative of Honey highlights the key transition of when you really feel as if you're beginning to overcome the circumstances in your life. "It's scary as a person who mostly writes sad songs to give yourself permission to do this. So much of the record is about challenging circumstances. It would have been weird to lie about having to overcome those things. I think that's a really important story to tell. It's transitory—I was here but now…I'm here."
In the ever-evolving journey that is life, Honey speaks of the importance of change and how important it is to recognize how we can grow from past experiences while giving ourselves permission to pursue joy. And that's precisely what's been connecting Samia's music to a community of fans, both at home and abroad. FL