While not the first time someone has attempted to capture the wild spirit of reggae avatar, dub creator, and abstract expressionist artist Lee "Scratch" Perry on film, documentarians Adam Bhala Lough and Ethan Higbee managed to vividly and successfully portray what made the heaven-by-way-of-Jamaica revolutionary free and freaky, as well as what brought him down to earth for a time, in their 2009 feature The Upsetter: The Life and Music of Lee "Scratch" Perry.
Capturing Perry in latter-day interviews (Lee passed away in August of 2021) and digging up rare, vintage footage of the producer and toaster in action in Kingston, in drunken retirement in London, and in marital bliss in Switzerland, The Upsetter is, finally, Scratch full circle. Along with Benicio Del Toro's voiceover, it's the "sounds, words, and power" of Perry himself—sometimes in stream-of-conscious tongue-speak, often surprisingly lucid, always in an accented Afro-Caribbean voice—that gives the film's narrative real strength beyond just being a music documentary.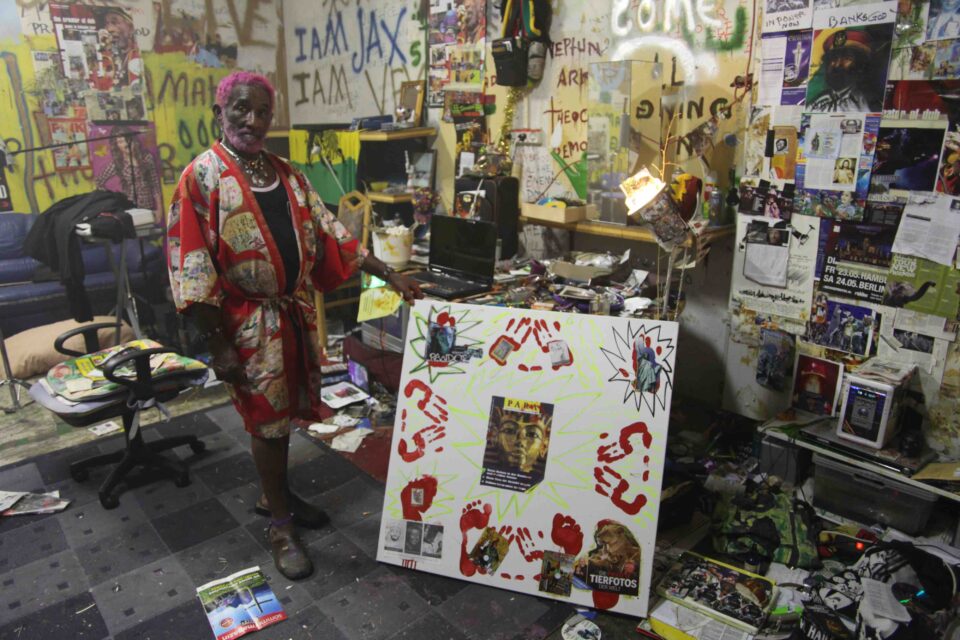 White colonialism and white collaboration; the rise of the Rastas that ruined Perry's treasured Black Ark Studios; being born a man with two identifications but many personalities; "hearing music in the clashing of stones and boulders" at his start—all are part of the building of Perry's legend. From that, Perry—from his time working with post-ska production legends Coxsone Dodd and Prince Buster as a handyman/ghost-writer, to housing Bob Marley and feeding him milk and honey to build up his voice—creates the personae of "the Upsetter," a God-fearing, ganja-smoking protean creator who lives by his own rules (later, while working with The Clash on their version of Junior Murvin's reggae classic "Police and Thieves," Perry will use this autonomy and call himself a punk).
With film footage as hypnotic as his music (truly bleached-out Super 8mm and video reels for a ghostly feel), Perry the tour guide takes up from the early sampling of his "People Funny Boy" single, to selling out Marley cheap (while making him famous in the UK), to creating and burning down his own Ark of the Covenant (Black Ark Studios), to being robbed by Jamaican hierarchy and lowerarchy. What's truly entrancing here is watching Perry through the post–Black Ark bad times, drinking too much in London, creating an odder-than-normal alter ego in Pipecock Jackson, and living with depression, to later finding love, rebirth, sobriety, and a second life as a reggae performance artist through the love of a good woman and the snows of Switzerland, with each step epically detailed and documented here.
The Upsetter is available on Blu-ray through Factory25 and Vinegar Syndrome, and streaming through Criterion Channel.