With the stacked 30 Days in LA series all set to take over the City of Angels throughout the month of November, Red Bull Sound Select isn't going easy on October either. The energy drink's artist development program is continuing its quest to host a multitude of shows across North America in the interest of showcasing young bands and artists on the rise in venues chosen specifically to suit the acts.
The latest of these shows finds Hanni El Khatib and Hindu Pirates at the Del Monte Speakeasy in Venice on October 21. Curated by KCRW's Dan Wilcox, the bill promises an upbeat, sinister shade of garage rock that would figure to please Richard Hell and Kurt Cobain alike.
Tickets are only $3 if you RSVP ahead of time ($12 if you don't), and 100% of door proceeds go to the opening act—in this case, Hindu Pirates.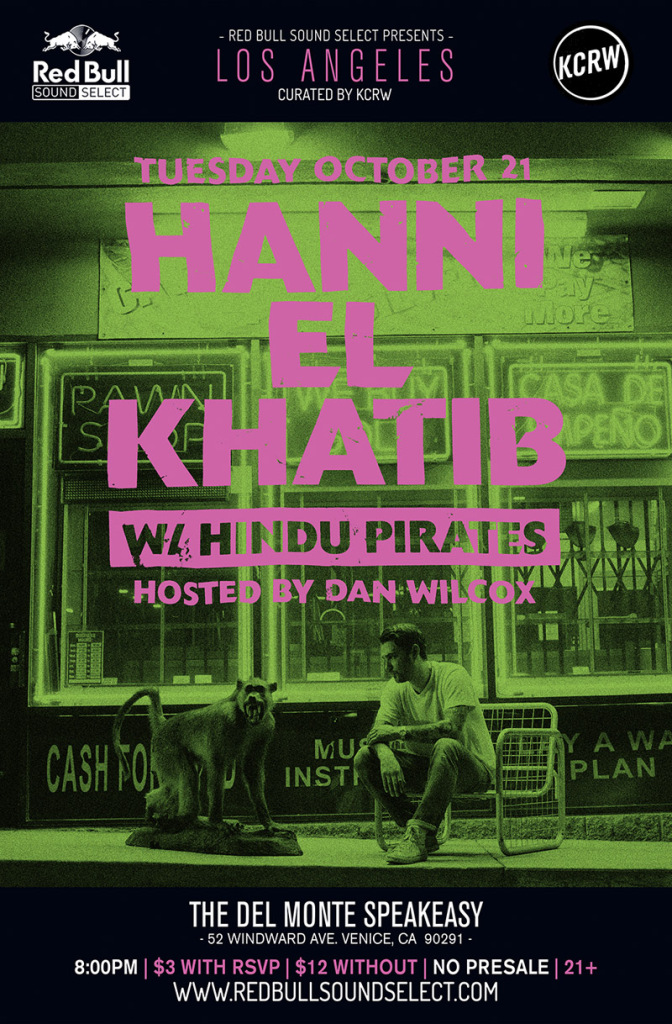 Check out HEK's NSFW video for "Family" from 2013's Head in the Dirt below.