Join us for the first Midwest installment of FLOODfest, taking place in Chicago, Illinois, during this year's Lollapalooza festival weekend. These Windy City festivities will feature performances by Father John Misty, Viet Cong, Hanni El Khatib, Yacht, BADBADNOTGOOD, DJ Windows 98, and many more.
These shows are first come, first served, and exclusively 21+.
Click on the flyer below to RSVP for our exclusive weekend bash. Listen to our FLOODfest Chicago Spotify playlist now.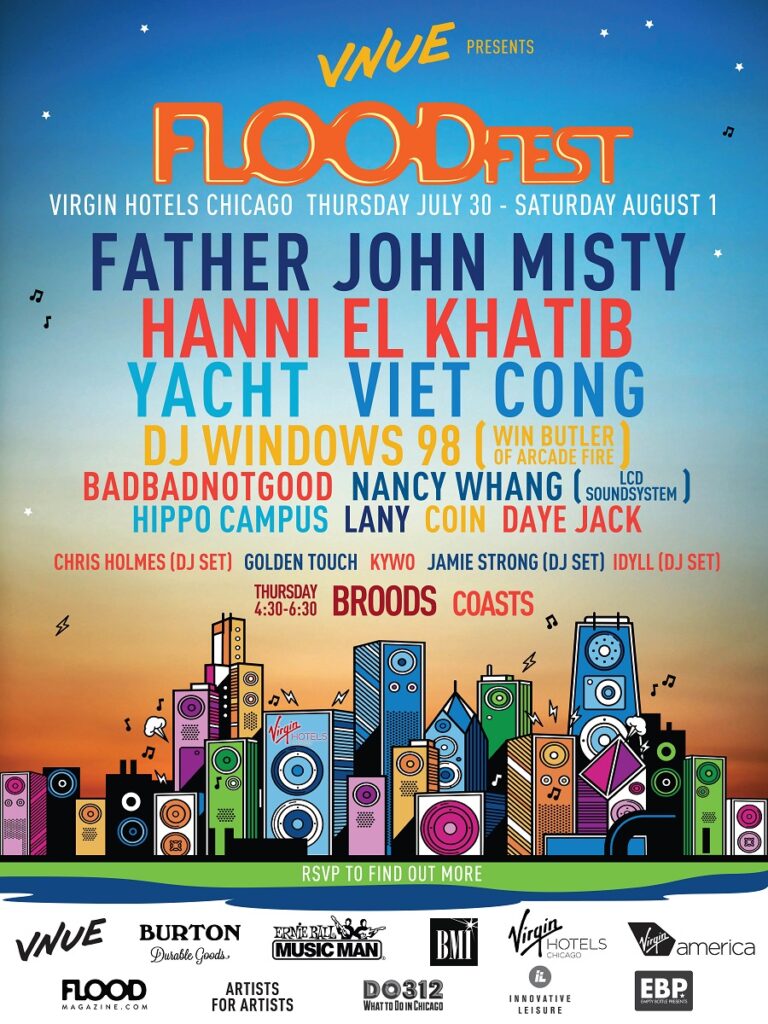 VNUE Live at FLOODFest Chicago 2015.
VNUE is a cutting edge new music app that connects music fans to their favorite live performances & builds artists powerful products to sell, connect & deliver the best of their live music. Coming soon. Follow @vnueinc for updates.