Experimental rock wizards Battles recently announced the details of their forthcoming third record La Di Da Di. Now, ahead of its release in September, the band has now shared a short documentary about making the album with music software company Ableton.
The Art of Repetition follows the trio as they rehearse in their practice space, record new tracks at the studio, and play the songs live. Check it out below, followed by the new album's tracklist and mouth-watering cover art.
La Di Da Di tracklist
1. The Yabba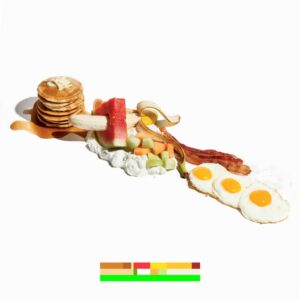 2. Dot Net
3. FF Bada
4. Summer Simmer
5. Cacio e Pepe
6. Non-Violence
7. Dot Com
8. Tyne Wear
9. Tricentennial
10. Megatouch
11. Flora > Fauna
12. Luu Le
La Di Da Di is out September 18 on Warp.