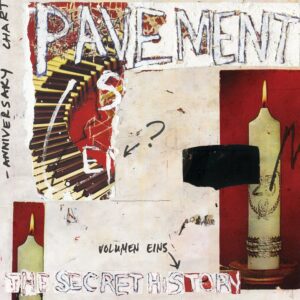 Pavement
The Secret History, Vol.1
MATADOR
7/10
It's always exciting to have anything new with Pavement's name on it. The Secret History, Vol. 1 is the first in a series of archival releases meant to be regarded as shadow albums—LPs of unheard tracks that could have been alternative albums in their own right (hence the title)—but there's a problem with the final product: we've heard all of these tracks before.
The Secret History, Vol. 1 is an amalgamation of songs from the Slanted and Enchanted period, all of which are found on the Luxe & Reduxe editions of 2002, including the legendary Peel Sessions and a '92 concert from the Brixton Academy in London. So this isn't really an "alternative album" so much as "another compilation."
Yes, it will be exciting as fuck to hold these slabs of vinyl and swoon over a Peel Session version of "Here" as it rotates seductively. The two versions of "So Stark (You're a Skyscraper)" are, absolutely, examples of a great song that could have been an album cut/single. Hearing rare Pavement tracks again—especially through the warm grooves of vinyl—is an experience not worth missing, but there are no tracks here that haven't already seen the light of day, so there's nothing secret about it.