There inevitably comes a point in life when you need to face and conquer your childhood fears. That's the central issue in the newest video from Baltimore's Sun Club, whose fears take the form of a trio of combative trolls. No, not internet trolls—though those are awful too—but the naked, neon-haired dolls from the '90s. Turns out not everyone thought they were cute.
In "Tropicoller Lease," Sun Club combines wistful surf pop with elements of energetic freak folk to craft a washed-out summer jam that's all their own. Check out the song below, along with the details of their upcoming debut album.
Sun Club's full-length debut The Dongo Durango is set to drop October 30 via ATO. Check out the artwork and tracklist below.
The Dongo Durango tracklist
1. Glob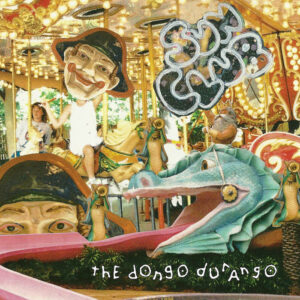 2. Summer Feet
3. Worm City
4. Carnival Dough
5. Beauty Meat
6. Language Juice
7. The Dongo Durango
8. Cheeba Swiftkick
9. Puppy Gumgum
10. Dress Like Mothers
11. Tropicoller Lease
(via The Line of Best Fit)