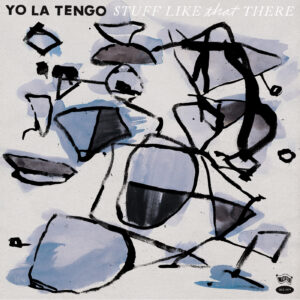 Yo La Tengo
Stuff Like That There
MATADOR
7/10
Much like 1990's cover-driven Fakebook, Yo La Tengo's new LP Stuff Like That There not only works as a catalog of great songs, but also as a shimmering example of the band's hard-to-classify dynamic. It's certainly not just happenstance that YLT's sound is back to its roots, as the band recruited former YLT guitarist Dave Schramm—who had worked with the band on Fakebook—to revisit that almost-three-decade-old approach.
So, what do we get this time out? Shuffling, doo-wop spirituals originally performed by artists like George Clinton and Sun Ra? Yep. A cover of one of the saddest songs ever written (Hank Williams' "I'm So Lonesome I Could Cry") just spitting distance from one of the happiest (The Cure's "Friday I'm in Love")? Check.
Amidst all of these renditions on Stuff are excavated songs from indie's fabled past (Antietam! Great Plains!), as well as two brand-new tracks and a few revisited songs from their own catalog. Last year's Extra Painful reissue was a reminder of how well Yo La Tengo could expand their sound into something powerful, and their previous studio album (2013's Fade) proved that their exploratory, oft-romantic dreaminess had not dimmed. With Stuff Like That There, YLT are playing it short and sweet, leaning on a brushes-and-stand-up-bass rhythm section that carries each tune from one sweet melodic resolution to the next.