Fresh off a name change, Sam Griesemer and Jerome Potter—the underground dance duo who once went by the excellent moniker DJ Dodger Stadium—decided to switch up their sound, too. Rather than build their new album out of samples, they combed LA's Craiglist posts in search of musicians who could play the sounds they heard in their minds. The result is their debut as DJDS, Stand Up and Speak.
The album doesn't come out until January 29, but you can hear the title track, which shifts between jet-engine droning and hand-clapped beats that make a strangely compelling bed for what's essentially a modern soul song, below.
DJDS will also be leaving the sunny West Coast for a few select dates this winter. Those are below as well.
Stand Up and Speak track list
1. One Good Thing (Opening)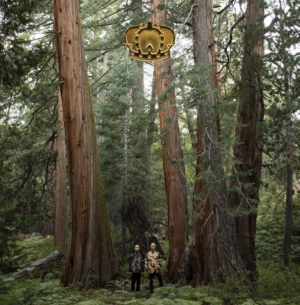 2. You Don't Have To Be Alone
3. In The Flames
4. Tell Me Why
5. Something To Believe In
6. No Guarantees
7. Stand Up And Speak
8. Darling Cheryl
9. I Don't Love You
10. Found (Closing)
DJDS tour dates

November
5 – Chicago, IL – The Mid
6 – Toronto, ON – The Garrison
7 – Montreal, QC – Le Belmont
10 – Vancouver, BC – Fortune Sound Club
14 – Los Angeles, CA – Echoplex
December
10 – New York, NY – Music Hall of Williamsburg
11 – Philadelphia, PA – The Dolphin
Stand Up and Speak is out January 29 on Loma Vista.