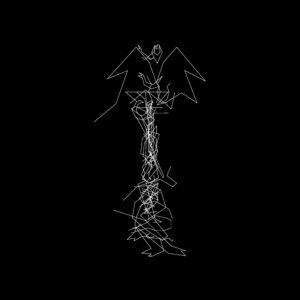 Oneohtrix Point Never
Garden of Delete
WARP
7/10
Maybe the most damning accusation in Aaron Sorkin's Steve Jobs script isn't that the apotheosized creator didn't see his own flaws, but that Jobs was so blind to his shortcomings that baked them right into the computer. Oneohtrix Point Never revels in making music that surfaces elements of humanity hidden within the mundane detritus of our culture machine. Cheesy Jerry Bruckheimer-esque pounding drums cap off Garden of Delete's "SDFK"; a wailing '80s hair metal guitar solo worthy of a Tom Cruise movie pushes the climax of "I Bite Through It" straight over the edge.
Garden is no less conceptually challenging than OPN's previous work, R Plus Seven, yet Daniel Lopatin's compositional talents finally rival his conceptual interests. Garden isn't more accessible in an attempt to grab viewers; the musical beauty found within reflects an embrace of humanity. Between albums constructed around bizarre French procedural poetic techniques, affecting micro-sample orchestras, and odes to CGI dolphins, Lopatin has proven that his gift isn't showing us the ghost in the machine: it's showing us that man is the machine.