Brooklyn indie pop act Ra Ra Riot has released a new track in collaboration with Vampire Weekend's Rostam Batmanglij called "Water." It's the lead single ahead of a forthcoming new album called Need Your Light, the follow up to 2013's Beta Love.
The song was born out of Batmanglij and Ra Ra Riot frontman Wes Miles's shared appreciation of U2's classic Achtung Baby. Listen to the soaring, percussive track below via the lyric video, which is followed by info on the new record.
Miles and Batmanglij have a history of collaboration, having released an album together as Discovery in 2009. In a press release, Batmanglij said, "In January of this year, Wes came to stay with me, and we set out to write songs again. We didn't know where it would take us. There was something I'd heard in Wes's singing in the earliest days of seeing Ra Ra Riot live that I felt had never quite been captured on record." Batmajglij also cowrote Need Your Light's title track.
Need Your Light tracklist
1. Water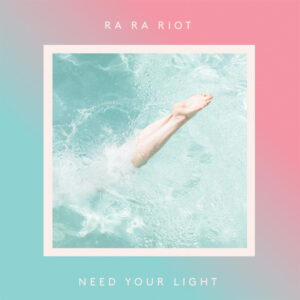 2. Absolutely
3. Foreign Lovers
4. I Need Your Light
5. Bad Times
6. Call Me Out
7. Instant Breakup
8. Every Time I'm Ready To Hug
9. Bouncy Castle
10. Suckers
Need Your Light will be out February 19 on Barsuk.