With Trainspotting 2 actually underway (and looking good) and The Jesus and Mary Chain continuing to celebrate Psychocandy with open arms, it's been a damn good year for fans of '90s Scottish culture. Better hold on for 2016, then, lads, as Primal Scream, who have been going through something of a renaissance since 2013's More Light, have announced a new album to be released in March of next year.
Chaosmosis, the band's eleventh LP, comes on the heels of Screamadelica's twenty-fifth anniversary, and will arrive just before Bobby Gillespie's fifty-fourth birthday. You know what they say: Give out but don't give up.
No tracks have been shared yet, but that's the tracklist and album cover below.
Chaosmosis tracklisting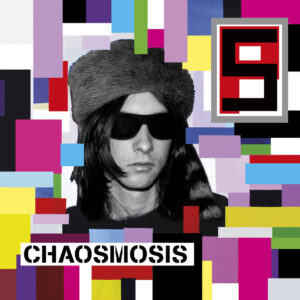 1. Trippin' On Your Love
2. (Feeling Like A) Demon Again
3. I Can Change
4. 100% Or Nothing
5. Private Wars
6. Where The Light Gets In
7. When The Blackout Meets The Fallout
8. Carnival Of Fools
9. Golden Rope
10. Autumn In Paradise
https://www.youtube.com/watch?v=sTsOOdi0F5g
Chaosmosis will be out March 18 on Primal Scream's own First International label via Ignition.