It's been an unusually long three years since the Brooklyn "now age" group Prince Rama last released an album. To make up for their silence, Taraka and Nimai Larson are going all out on their new release, from the title on down. Xtreme Now—which, incredibly, does not have a promotional tie-in with Mountain Dew—is apparently an attempt to recreate the metaphysical nausea of extreme sports in the realm of music. The group's press release describes the record alternately as "a face-first bungee jump off the mortal coil into the gaping canyon of forever" and "a fistful of snow hurled at death's grin from high on a ski-lift doomed to eternally climb a summit-less mountain," which sounds both exhilarating and strangely inspiring.
Our first taste of how the newly minted "extreme sports genre" (as they're calling it) actually sounds comes in the form of "Bahia," Xtreme Now's lead single. Named for the coastal Brazilian state, the album opener pops immediately into the air and pulls off a few strange twists, going from ski-movie score to disco groove to early-'90s jock jam in a seamless run. With the Point Break remake on the horizon, 2016 just may be the year we all start wearing day glo again.

Xtreme Now track list
1. Bahia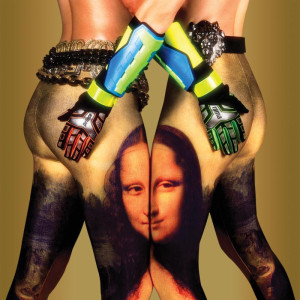 2. Your Life In The End
3. Now Is The Time Of Emotion
4. Slip Into Nevermore
5. Fake Til You Feel
6. Believe In Something Fun
7. Xtreme Now Energy
8. Fantasy
9. Sochi
10. Would You Die To Be Adored
11. Shitopia
Xtreme Now is out March 4 on Carpark.