People have always found ways to communicate. Though you may have heard otherwise, old technologies and modes of connection aren't really going anywhere—anyone who witnessed the miniature firestorm around Italian author Elena Ferrante's Neapolitan series will assure you that the novel is far from dead—and as exciting as new forms can be, they're all still serving the same old purpose as the markings at the Lascaux Caves: we're all trying to tell each other something.
The ways we meet and understand one another are myriad—they come through art, they're served to us at tables, they're streamed into our car stereos through our phones. Sometimes these meetings are delicious. Sometimes they're emotionally draining. 2015 gave us plenty of both. Here are a few of the most memorable encounters we had this year.
---
Watching Kentucky Basketball Go 38–0
The experts say the table can't be run in a single college basketball season these days, but this spring Kentucky came closer than any team since 1976. Two wins away from the impossible 40-0, the Cats stumbled in the Final Four to a Wisconsin team that wouldn't be denied. I was there, in the UK family section (by chance, not relation), watching the boys in blue as the magic left Lucas Oil Field in a whoosh. Despite the heartache, what this team did will likely never be equaled—an entire year in the spotlight, under the microscope, fighting off naysayers and egos alike. And even though the 2015 championship banner won't be hanging in Rupp Arena, I don't think the Big Blue Nation would trade those first 38 for all the titles in a decade. — Pat McGuire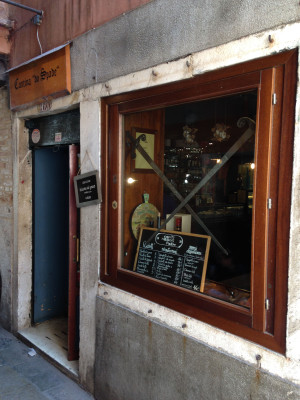 Eating in Italy
This summer, I had the good fortune and good sense to visit Italy on two separate occasions. Bouncing around the country, I dined in Rome, Florence, the Amalfi coast, Venice, Lucca, Pistoia, Naples, and a tiny mountain town in northern Tuscany called Gavinana. Here is the best thing I ate (or drank) in each place, so you too can die and go to heaven:  
Rome: carbonara and pugliese burrata at Roscioli
Naples: pizza margherita at Pizzeria di Matteo
Venice: cicchetti at Cantina Do Spade
Amalfi: homemade sugar-free limoncello at Villa il Frantoio, Praiano
Lucca: gelato at Gelateria Anfiteatro
Pistoia: pasta with prawns at Osteria La BotteGaia
Florence: basket of strawberries from a cart outside the Duomo
Gavinana: cheese-stuffed filet at Albergo Franceschi Hotel
 Conclusion: Why do I live in America? — PM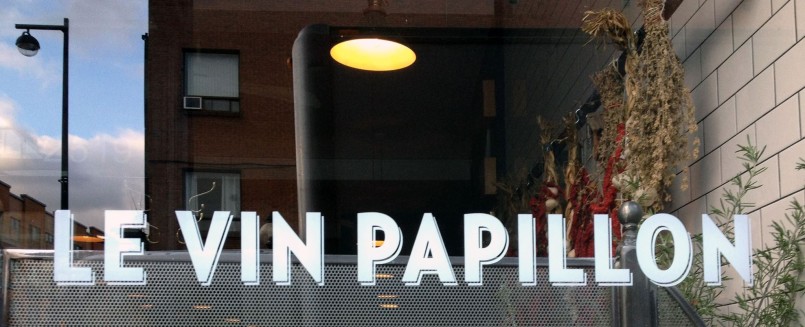 photo via Facebook
Eating Celery Root at Le Vin Papillon, Montreal
Even if they hadn't pulled it off, Le Vin Papillon would deserve to be on this list simply for having the audacity to try to make a star out of celery root. But then, that they do manage to transform the gnarly vegetable from freakish video-game mutant to haute cuisine shouldn't be much of a surprise. After all, Le Vin Papillon is overseen by Joe Beef's Dave McMillan and Marc-Olivier Frappier, two of the most creative chefs on the continent. And what they do with the celeriac is certainly indicative of their overall approach. The root is skewered and roasted rotisserie style, then thin-cut with a meat slicer. The soft, slightly anise-flavored discs are then folded and coated in walnut butter and a fine aged cheddar. Served as it was in the middle of a lineup of heavy hitting plates, this chilled delicacy was the most refreshing thing I ate all year. — Marty Sartini Garner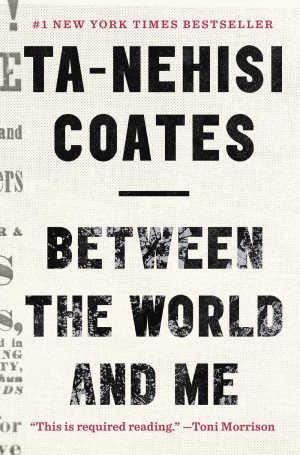 Reading Ta-Nehisi Coates' Between the World and Me
There is very little pleasure to be taken in reading Between the World and Me. Unlike Kendrick Lamar, whose similarly dense witness to the sufferings inherent in the average African-American life was suffused with joy and powered by hope, Ta-Nehisi Coates offers little in the way of escape in his brief and powerful missive. What Coates gives instead is entrance. Though the book is ostensibly written as a letter to his teenage son Samori, he freely admits that the conceit is simply that—a conceit. But the book's format creates a sense of intimacy, both for Coates and the reader, and it's through the epistolary form that we see America from his perspective (and that of woefully many others). While Coates' work for The Atlantic—most notably the lengthy essays "The Case for Reparations" and "The Black Family in the Age of Mass Incarceration"—is often challenging, it's rarely this personal. And that makes reading a sentence like "Here is what I would like for you to know: In America, it is traditional to destroy the black body—it is heritage" jarring for a white reader. Which is precisely why Coates' book is so needed. In a self-congratulatory age that seems to reward people for proclaiming their belief in the "right" things, Between the World and Me demands that you shut up and listen. — MSG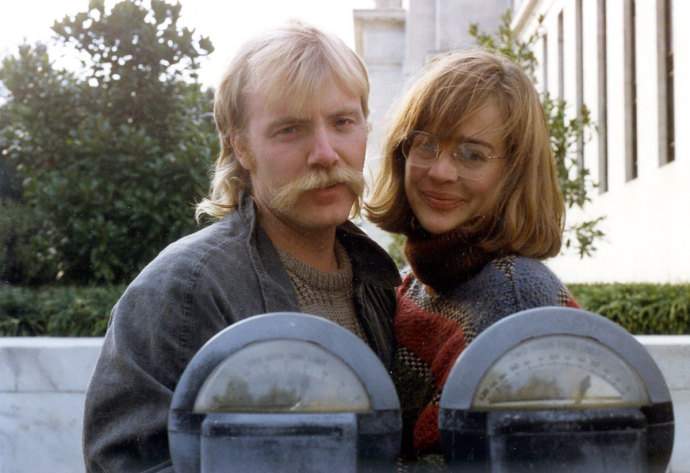 Reading George Saunders' "My Writing Education: A Time Line"
It's hard to write about George Saunders because you can't help but want Saunders to do all of the writing himself. As one of the most effortless and effective authors of the last twenty years, Saunders has taken readers to dilapidated theme parks, the village of Frip, and the not-too-distant future, all while making us compassionate for the flawed individuals within these fictional ecosystems. His prose is so warm and natural that it feels like he was born being able to write short stories that will break your heart and rekindle your love affair with humanity all at once. But he wasn't, and that's what makes his latest essay, "My Writing Education: A Time Line" so fascinating. In this New Yorker essay, Saunders pulls back the curtain and invites us into his past, when he was a fresh-faced grad student in Syracuse's Creative Writing Program. He writes lovingly about his professors and his future wife, but, more importantly, he's kind to his past shortcomings and how he learned to be the best writer and citizen of the world he could be. Saunders lost the magic for a brief moment of time, but he found his voice thanks to his generous heart. – Bailey Pennick
Seeing Kara Walker's African't at The Broad Museum in Los Angeles
In the 1800s, silhouette portraits gave a sense of identity and worth to their subjects. Someone could capture your likeness from a few cuts of paper and you would hang it up with pride. It was like magic. Contemporary American artist Kara Walker effectively flips the forgotten medium on its head by depicting disturbing and dynamic scenes of Antebellum south as opposed to stuffy, still images of willing models, but her endgame is the same—she strives to give a voice and an identity to her subjects. The striking black paper cut outs of African't portray the brutal violence, sexual assault, and derogatory stereotypes found so commonly on plantations. These disturbing images loom large on the stark white walls of the Broad museum, but since they are silhouettes, their lack of detail forces the viewer to fill in the blanks and become an active part of the perpetuated pain. Even today, things aren't as simple as black or white. — BP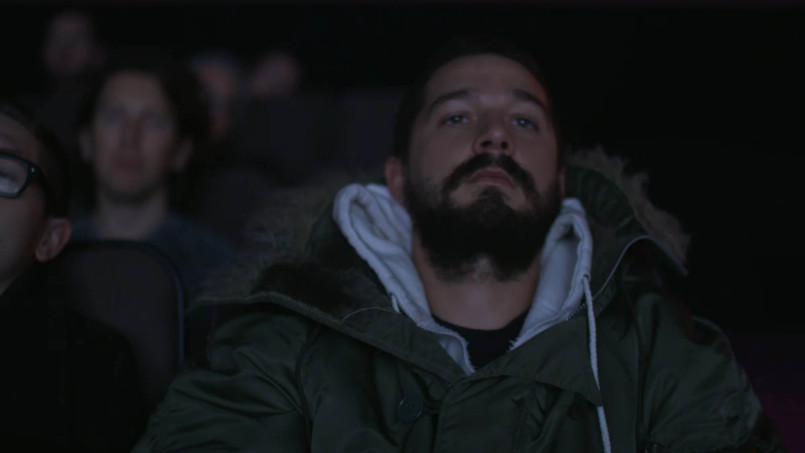 Watching #ALLMYMOVIES 
As far as celebrity meltdowns go, Shia LaBeouf's has to be, by far, the most thought provoking. His initial anti-celebrity statements—such as going to a red carpet premiere with a bag over his head, or silently serving as a living gallery exhibit—had too much toxicity in them to communicate anything larger than anger and confusion. But his latest public (or is it private?) piece of performance art—renting out a theater in New York to screen a backwards marathon of every film that he has ever appeared in—hit a true emotional mark. Dubbed #ALLMYMOVIES, the event was open to anyone looking for a second chance to see such classics as Disturbia or Charlie's Angels: Full Throttle on the big screen again, yet the real feature presentation was a live-stream broadcast of LaBeouf reacting in his seat for three straight days. Watching him watch himself, ceaselessly and without discretion, felt voyeuristic—initially towards Shia, the subject, and eventually back towards us, the audience. Who's having the meltdown now? — Nate Rogers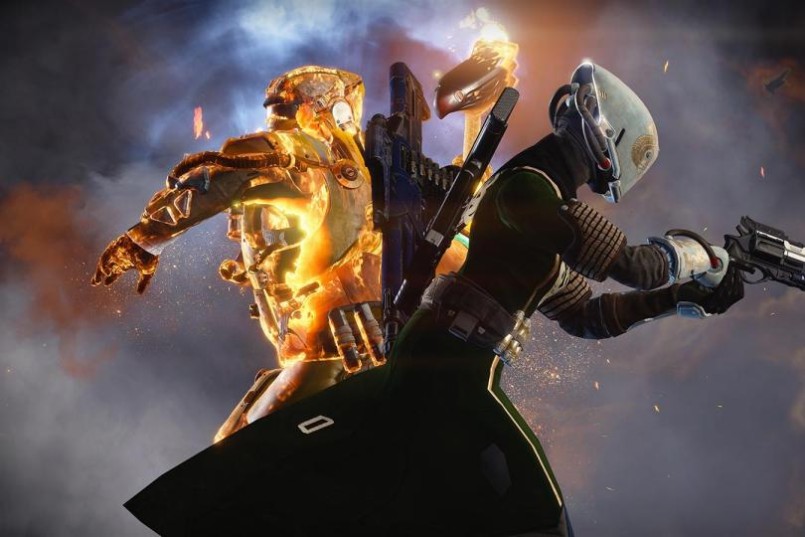 Playing Destiny: The Taken King
After a multi-year period of abstinence, I dove back into the gaming world by picking up a used PS3 and a copy of Destiny: The Taken King. It was my brother's idea—living halfway across the country, it was a way we could stay in touch, and shoot aliens together like we did during our childhood. But my—how times have changed.
Combining the character-based progression of role-playing games with all the immediacy and fun of first-person shooters, Destiny has you hooked from the first skull-busting headshot. The incentivized gameplay rewards you with new armor and weapons with each new planet you purge of evil, all while—and this part makes me sound old—saving your game progress for you. It's up to you, though, to remember to eat and sleep. — Christian Koons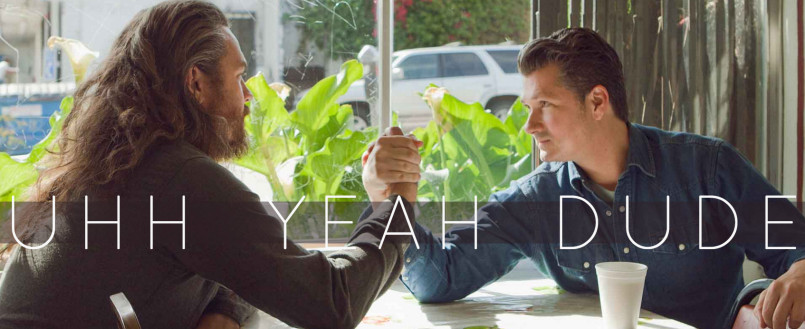 Listening to Uhh Yeah Dude
LA is a city where you spend a lot of time in your car. And while you could always listen to the wealth of insightful, hard-hitting journalism-based podcasts out there, sometimes you just want to laugh and not have to think. This year, no one made me think less or laugh more than Uhh Yeah Dude, the podcast that presents America through the eyes of two American Americans. Listening to Seth Romatelli and Jonathan Larroquette (the American Americans) banter about USA Today snapshots or the "Ask Amy" advice column is the most fun you can have alone in your car. Two guys bantering? you ask, eyebrows raised—real original. But nearing their 500th episode and tenth year, these guys basically are the original. — CK
Click here to see the rest of our Best of 2015 coverage.