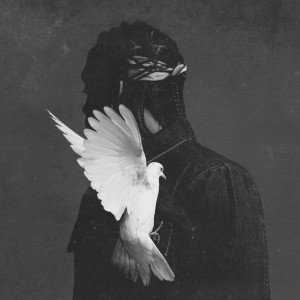 Pusha T
King Push – Darkest Before Dawn: The Prelude
G.O.O.D. MUSIC/DEF JAM
7/10
Is Pusha T the greatest rapper alive? Nope, but it's a title worth considering when it comes to the Virginia local, half of the sadly defunct brotherly duo The Clipse (who made arguably the best hip-hop LP of the past decade with Hell Hath No Fury) and recently named president of Kanye West's G.O.O.D. Music. He's done well for himself, in other words, but he's hardly grinding anymore. It's clear Kanye considers him a peer; Push is mentee to no one.
With this brisk thirty-four minutes of chiaroscuro beats and bone-machine bars, Pusha gives us the typical to chew on while we wait for this spring's King Push: drug talk, bravura, unfettered politics. But brevity is Prelude's greatest boon, because Pusha's best when he's pressed upon. "You can't kill a God like the Romans," he chides on "Crutches, Crosses, Caskets," and one imagines that in the glow of all the stalwart producers on board—Puffy, Timbaland, Kanye, Boi 1da, Hudson Mohawke, goddamn Q-Tip—the rapper still holds his technicians in thrall. That he can get Timbaland to sample Biggie ("Untouchable") while keeping Puff at bay seems all too easy for him. Other emcees would balk. GOAT-ness, undoubtedly, awaits.