Much to the sure chagrin of festival organizers, two-thirds of Coachella's headliners were out of the bag before the New Year (LCD Soundsystem n' Guns N' Roses), leaving one mysterious top-tier name to be revealed today as…Calvin Harris?
Oh, well. Maybe the next time David Bowie has an album out they can convince him by banning all lollipops within the grounds.
As always, the real value of Coachella comes in the lower tiers anyway, and this year is no exception. Sufjan Stevens, Savages, Grimes, Courtney Barnett, Deerhunter, Lush, Beach House, and Kamasi Washington are just some of the other heavy hitting supplemental acts.
You can check out our coverage of last year's festival here, and see the full list of performers below.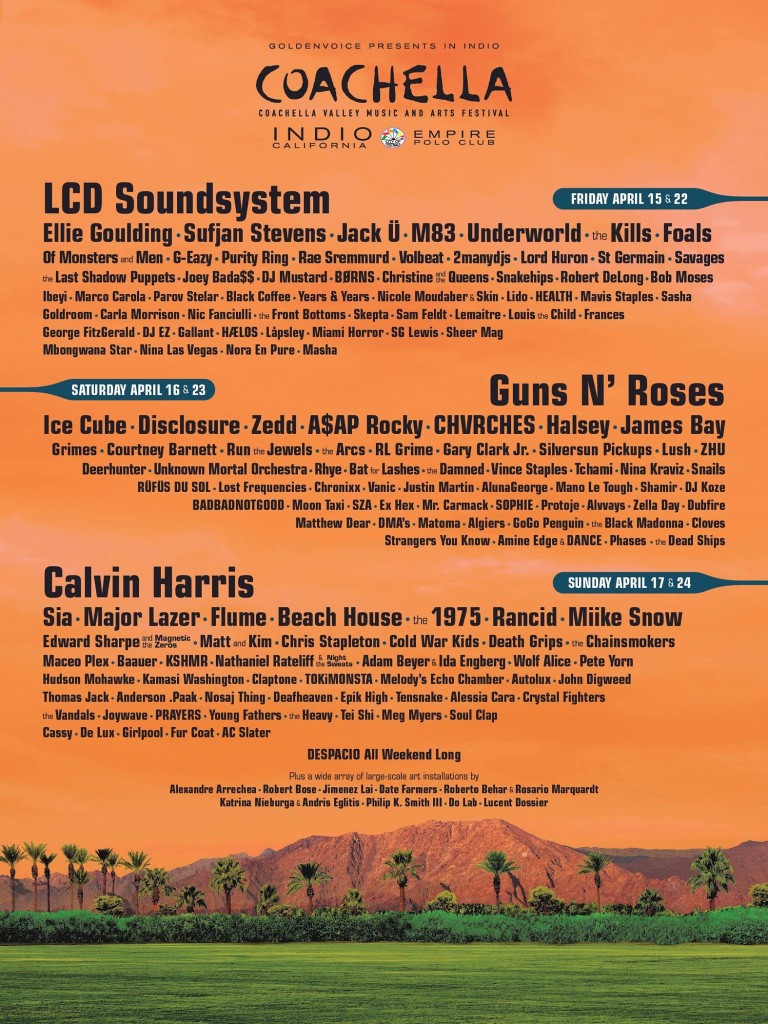 The 2016 edition of the Coachella Valley Music and Arts Festival takes place on April 15–17 and April 22–24 in Indio, California. Tickets for the first weekend have already sold out, but you can buy tickets for the second weekend here.