It's almost unfair the way the film industry operates. In the last three weeks of 2015, Hollywood gave us three strong awards-season contenders (The Revenant, The Hateful Eight, and Carol), the biggest blockbuster of the past thirty years (Star Wars: The Force Awakens), and Charlie Kaufman's Anomalisa. Combine that three week run with next week's Sundance Film Festival, and it's been an absolute onslaught of can't-miss features.
Of course, the year doesn't end after Sundance closes on January 31, which means that you don't have to make the trip to Park City to catch some of 2016's best films. Below, we outline the twenty-five that we're most looking forward to.
---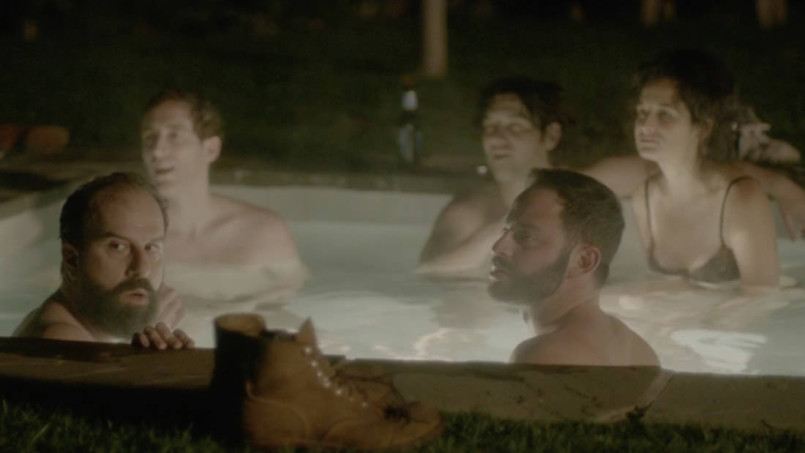 Joshy
directed by Jeff Baena
January 21–31 (Sundance Film Festival)
Details are a little scarce on Joshy, but what we know is enticing. The film stars Silicon Valley's Thomas Middleditch (presumably as the titular Joshy) as a dude who goes through with his bachelor party despite his engagement being broken off. Whether that means reigniting old flames (as the presence of Aubrey Plaza and Alison Brie might suggest) or that Joshy is a warm meditation on the nature of friendship, we don't know, but with appearances from Nick Kroll, Adam Pally, and Alex Ross Perry—not to mention a soundtrack by Devendra Banhart—we're ready to find out.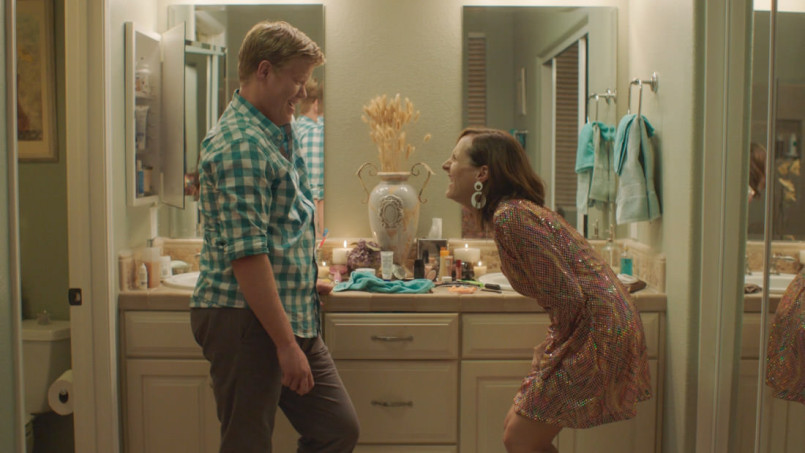 Other People
directed by Chris Kelly
January 21–31 (Sundance Film Festival)
Just about every role Jesse Plemons has played since his days as Landry (Lance?) on Friday Night Lights has been prestigious. It looks like we can add the Breaking Bad and Fargo alum's starring role in Chris Kelly's Other People to the list. Plemons plays a failed comedy writer who breaks up with his boyfriend and moves in with his conservative parents back in his hometown. While that may sound like a semi-standard fish-returns-to-water story (they exist), we'd pay just to see Plemons navigate Molly Shannon and Bradley Whitford.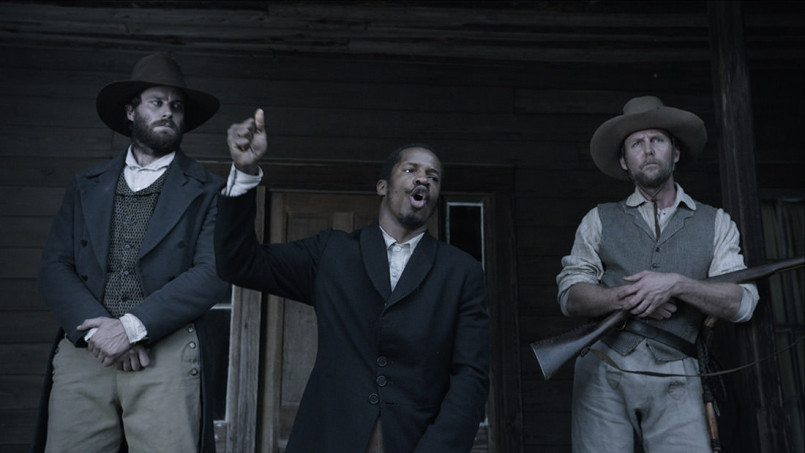 The Birth of a Nation
directed by Nate Parker
January 21–31 (Sundance Film Festival)
Naming your film after one of the most artistically progressive pieces of racist propaganda the world has ever known is a pretty bold move. But Nate Parker's film sounds like it's ready to challenge the legacy of D. W. Griffith's original. Parker, who also wrote and directed the film, stars as Nat Turner, the real-life slave whose preaching abilities led to his being rented out to quell rebellions—but what he saw on other plantations inspired him to lead a rebellion of his own.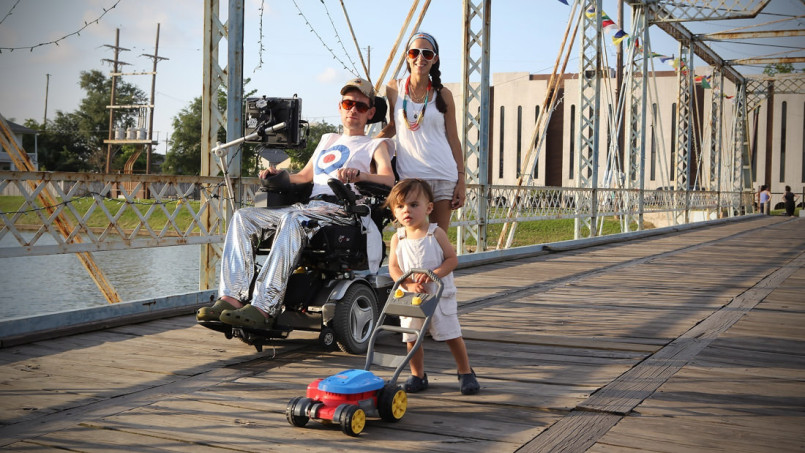 Gleason
directed by Clay Tweel
January 21–31 (Sundance Film Festival)
At the end of the first drive in the first quarter of the first game that was played in the Louisiana Superdome after Hurricane Katrina, the New Orleans Saints' Steve Gleason did this. Five years to the day later, he announced that he had been diagnosed with ALS. Gleason has fought his battle with the disease in a very public way, making it his mission to demonstrate that a physically diminishing body does not have to mean a diminished life. This documentary, which premieres at Sundance, follows the former player as he navigates life with his wife and young son.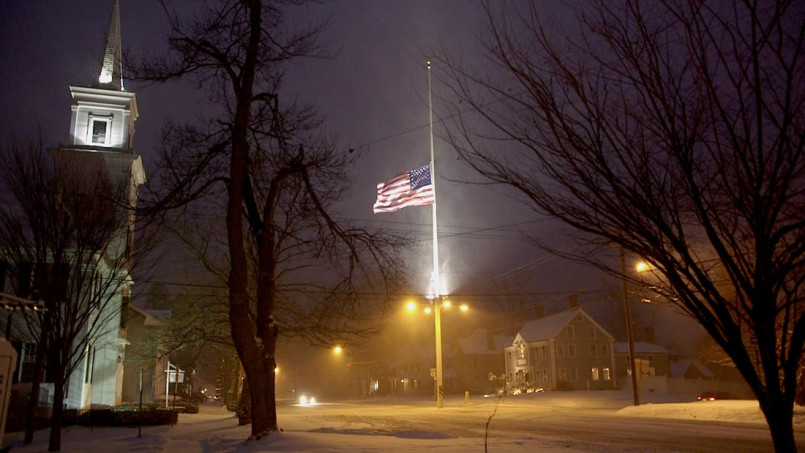 Newtown
directed by Kim A. Snyder
January 21–31 (Sundance Film Festival)
As if Gleason isn't going to be heart-wrenching enough, Sundance is also premiering Newtown, Kim A. Snyder's documentary about the Sandy Hook Elementary School shooting. Three years in the making, Snyder's film extensively explores the damage that was done that day in Newtown, Connecticut, and what the future holds for those affected.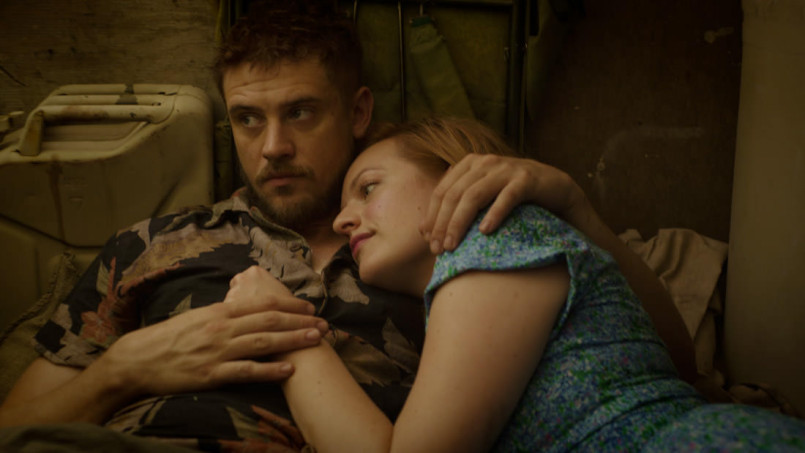 The Free World
directed by Jason Lew
January 21–31 (Sundance Film Festival)
Elisabeth Moss and Bryce Dallas Howard star in this film about a former convict who attempts to return to life outside prison walls following his exoneration. The pair connect at a local dog shelter, and as the community circles Howard and Moss flees her abusive husband, they contract into one another. Tim Hecker's score promises to close that circle a little tighter.
Hail, Caesar!
directed by Joel and Ethan Coen
February 5
If hearing that George Clooney stars in a brand-new film written and directed by the Coen brothers (their first since 2013's Inside Llewyn Davis) doesn't open your wallet and pique your interest, we're sorry to tell you, but you might not have a heart at all.
The Witch
directed by Robert Eggers
February 26
Technically, Robert Eggers' period horror film The Witch debuted at last year's Sundance. But it won't be released to wider audiences until mid-February of this year—in other words, right about the time winter begins to get claustrophobic. And that's appropriate. This meticulously designed film follows a Puritan family that rips itself apart after their infant son disappears and their daughter is suspected to be the culprit. Maybe stay away from the woods after watching this one.
Knight of Cups
directed by Terrence Malick
March 4
With three films currently in post-production, Terrence Malick has recently entered into a strangely prolific phase of his career. But as evidenced by the abstract vibes emanating from the upcoming Knight of Cups, that doesn't mean his work is becoming any less gorgeous or befuddling.
Everybody Wants Some
directed by Richard Linklater
March 11 (SXSW)
Alright, alright, alright! It's time to go back to school—college in the 1980s, this time—with Richard Linklater in this "spiritual sequel" to Dazed and Confused. Nostalgia and cringe-worthy moments abound.
I Saw the Light
directed by Marc Abraham
March 25
If we're going to be completely honest, hearing that English actor/heartthrob Tom Hiddleston was going to play Hank Williams in the upcoming biopic about the American country music legend was concerning. But Hiddleston has transformed everything about himself for this role—as his recent live performances as Williams demonstrate—and his commitment makes us hopeful.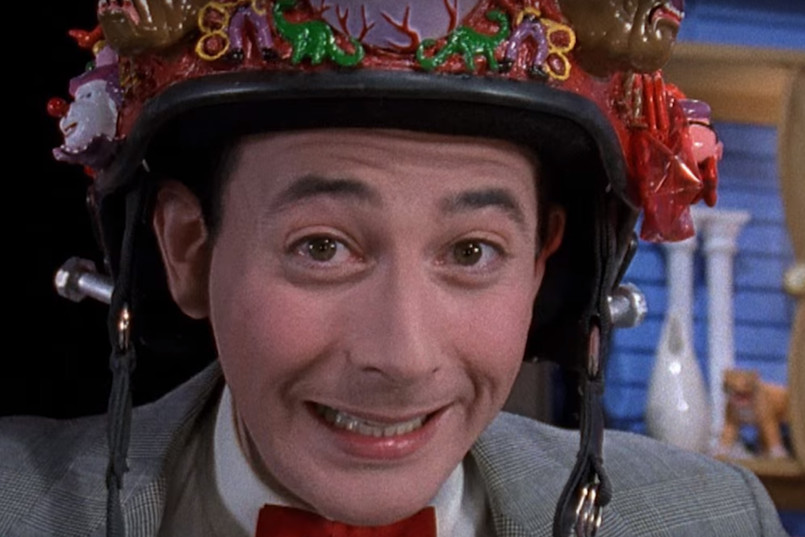 Pee-wee's Big Holiday
directed by John Lee
March
Thirty years after Pee-wee's Big Adventure changed the meaning of "Look out, Mr. Potato Head!" forever, Pee-wee Herman is back once again. Pee-wee's Big Holiday marks the first time that Paul Reubens has returned to his iconic role (barring a recent stage revival) since 1988's Big Top Pee-wee—and it's being done with the help of Judd Apatow. Merci-bleh-bleh, Judd.
Miles Ahead
directed by Don Cheadle
April 1
Don Cheadle's Miles Davis biopic is apparently a stylistic mish-mash of pulpy violence, scene jumps that come with all the warning of a no-look pass, and jaunty camerawork meant to pay tribute to the boxer Jack Johnson. In other words, its freeform attempts at innovation are meant to mimic those of Davis himself. Cheadle, who also wrote and directed the film, spends most of his time on Davis' life in the late seventies, when drug addiction rendered him barely able to play. Like The Complete Bitches Brew Sessions, it may not be for everyone, but the potential payoff seems high.
https://www.youtube.com/watch?v=-MVsuFX5x08
Demolition
directed by Jean-Marc Vallée
April 8
With the successes of Dallas Buyers Club and Wild, Jean-Marc Vallée has proven to be an unexpectedly versatile filmmaker capable of coaxing out phenomenal performances from his leads. Jake Gyllenhaal is hoping to use that last trait in particular for Demolition, Vallée's latest, which tells the story of an investment banker coping with the sudden death of his wife.
Mapplethorpe: Look at the Pictures
directed by Fenton Bailey and Randy Barbato
April
Robert Mapplethorpe was an artist, photographer, and a muse who hasn't been given the respect and admiration that he deserves because a lot of his pieces make people uncomfortable. Finally, his life and work are being honored in a full-length documentary that will air on HBO this spring.
https://www.youtube.com/watch?v=z-_HQ0bUzS8
The Nice Guys
directed by Shane Black
May 20
Sex, violence, style, funk, and mystery make Shane Black's upcoming detective caper one of the most highly anticipated films of the year. Russell Crowe and Ryan Gosling star as a thug-for-hire and a lousy private detective, respectively, in this sure-to-be playful '70s comedy.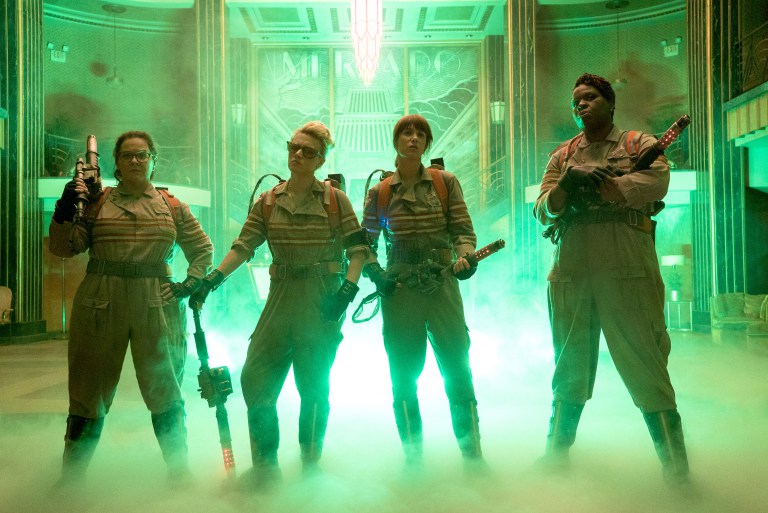 Ghostbusters
directed by Paul Feig
July 22
The franchise reboot is a pretty weak idea that's been crippling the industry's creativity for a while, but hey, if you're going to recycle an old story, why not do it in the best way possible? Kristen Wiig, Melissa McCarthy, Leslie Jones, and Kate McKinnon are your new Ghostbusters, and if you don't like it, you have to find someone else to call.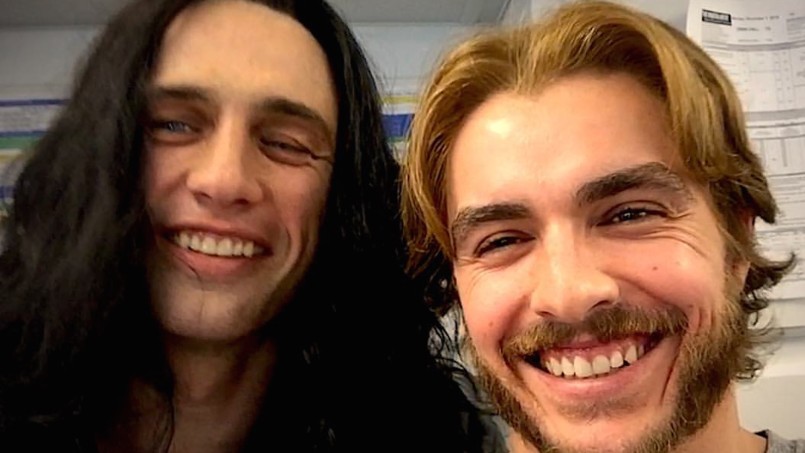 The Disaster Artist
directed by James Franco
TBD
What happens when you take a bunch of famous people and attempt to make a movie about the worst movie ever made? No, seriously, do you know? We have no idea what The Disaster Artist, James Franco's tribute to The Room, is going to end up like. But we sure can't wait to find out.
High-Rise
directed by Ben Wheatley
TBD
Everything is not as glossy or as fabulous as it seems in Anthony Royal Architecture's premier London apartment building. Tom Hiddleston stars in this adaptation of J. G. Ballard's 1975 sci-fi novel High-Rise, which seems to probe the ability to maintain order and class relations in a closed-off group once a little bit of chaos is thrown into the mix.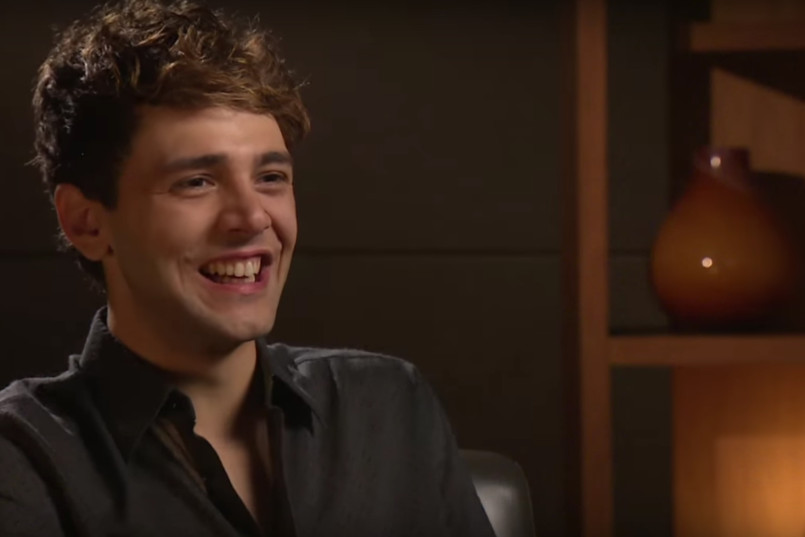 The Death and Life of John F. Donovan
directed by Xavier Dolan
TBD
Until a couple of months ago, Xavier Dolan was perhaps best known for rocking the sky-high pompadour half a decade before Justin Bieber. Then the young filmmaker, whose debut I Killed My Mother premiered at Cannes when the director was all of twenty years old, shot the music video for Adele's "Hello." The Death and Life of John F. Donovan is his first English-language film, and it tells the story of a film director whose life is turned upside down when a reporter (Jessica Chastain) exposes his correspondence with an eleven-year-old fan. The film's still in pre-production, but we're holding out hope that we'll get to see it this year.
The Light Between Oceans
directed by Derek Cianfrance
TBD
Derek Cianfrance has been busy since 2012's The Place Beyond the Pines, but he still doesn't have anything to show for it. Production for Metalhead, an experimental drama about a drummer who loses his hearing, is ongoing because it stars members of the band Jucifer, who are working around their release schedule. During the gaps in filming, Cianfrance made a more traditional film, this one an adaptation of M. L. Stedman's debut novel about an Australian couple (played by Michael Fassbender and Alicia Vikander) who care for a child that they discover. Guaranteed to be extremely pretty and devastatingly sad.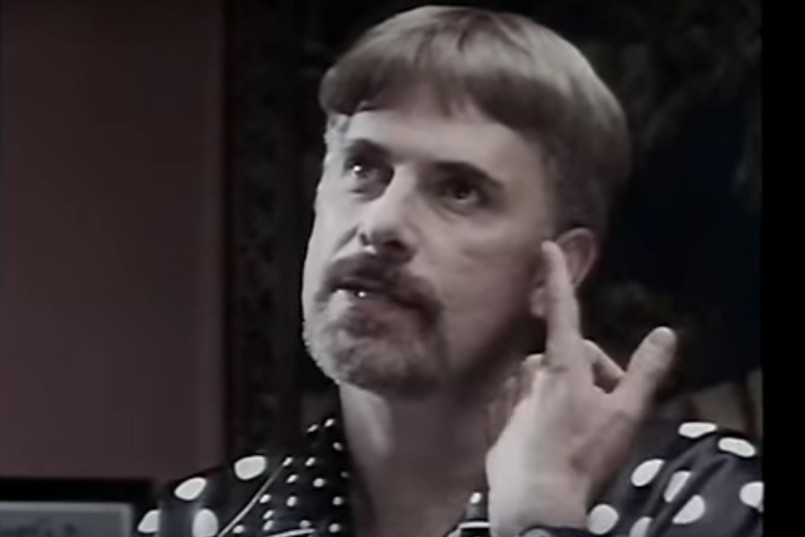 Mascots
directed by Christopher Guest
TBD
It's been ten years since Christopher Guest's last film—the sub-par For Your Consideration—but the writer/director famous for his mockumentaries is returning with his first film for Netflix. Following the story of the eighth World Mascot Association Championships, Mascots will hopefully recall the high-stakes world of 2000's Best in Show.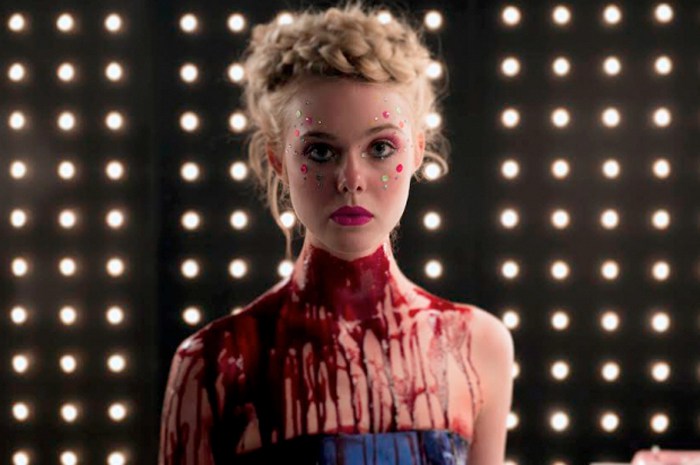 The Neon Demon
directed by Nicolas Winding Refn
TBD
Only God Forgives, Nicolas Winding Refn's 2013 follow-up to Drive, was one of the most controversial and divisive movies of the last few years, so, naturally, we wait with bated breath on his latest, The Neon Demon. Starring Elle Fanning and Keanu Reeves, the film has a noted lack of Ryan Gosling, but given the Los Angeles–based modeling storyline, perhaps that would have been a bit much anyway. OK, not really.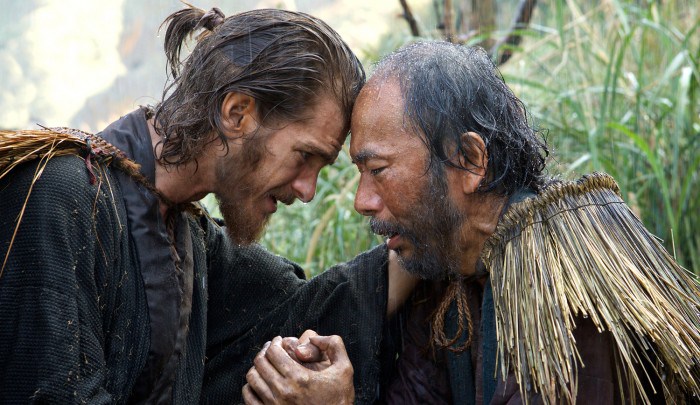 Silence
directed by Martin Scorsese
TBD
Based off of Shûsaku Endô's 1966 novel of the same name, Silence is a project that Martin Scorsese has been attached to for some time. Originally set to star Daniel Day-Lewis, Benicio Del Toro, and Gael García Bernal, the film eventually ended up being made with Liam Neeson, Andrew Garfield, and Adam Driver in those respective roles. That alone should give you an idea of the type of talent that this project has drawn in.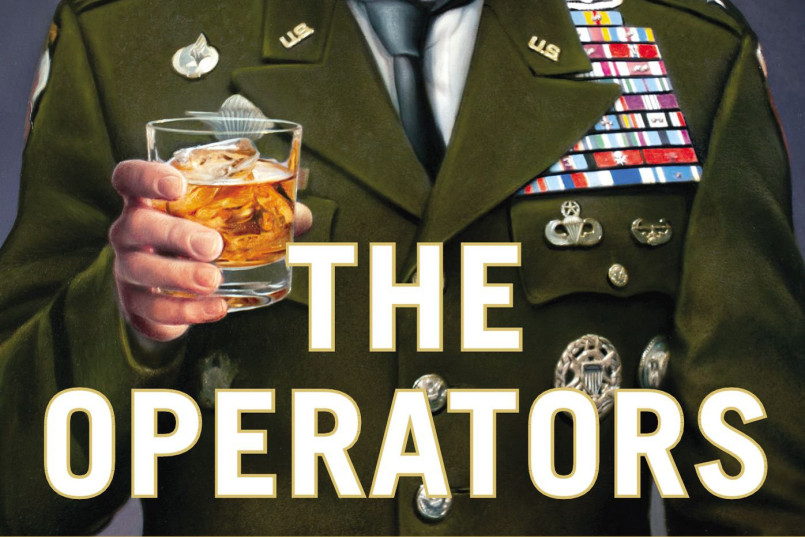 War Machine
directed by David Michôd
TBD
By far the largest acquisition made by Netflix thus far, War Machine is a satirical comedy from Australian filmmaker David Michôd (Animal Kingdom, The Rover) based on Michael Hasting's nonfiction book The Operators. Brad Pitt stars as General Stanley McChrystal, and he will use that stupidly good-looking face of his to take us behind closed doors in the Afghanistan war.