It's an exciting time to be a maker in the United States. Bartenders from New York to Iowa City to Gulf Shores are treating their work a a craft, resulting in better, more interesting drinks. We might not hold our chefs in the same regard as do the French—we've never gone for monarchy, after all—but we confer upon them a certain charm we once reserved for troubadours. Our willingness to accept novelists and poets of all shapes and sizes is gradually widening. Video games have directors of repute and budgets your average Sundance film would kill for.
Of course, all of that makes it more difficult for you, the consumer, to know which galleries to frequent, what to eat on your way, where to drink afterwards. That's why we've put together our list of the books we'll be reading, the video games we'll be playing, and the restaurants whose reservation list we'll be complaining about in 2016.
---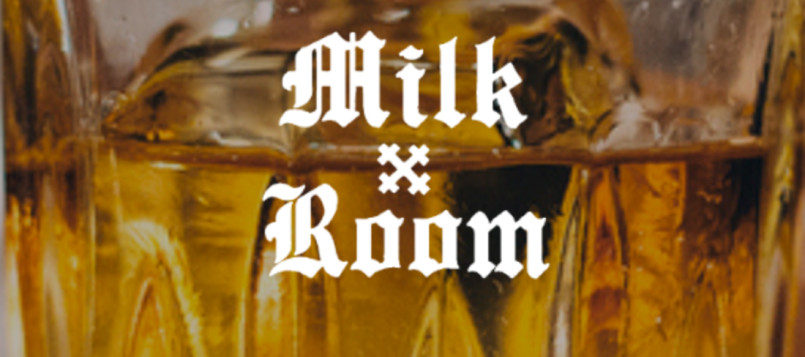 Milk Room
Chicago
Now Open

Paul McGee's Three Dots and a Dash singlehandedly reintroduced Chicago to the tiki bar, and his latest venture, Lost Lake, was named Imbibe's bar of the year. So how do you follow that up? With a reservation-only enclave in the newly opened Chicago Athletic Association Hotel that holds all of eight people. It won't come cheap, but what you'll get at Milk Bar changes from night to night depending on what they have at hand—and given that they're known to pour pre-Embargo Cuban rum, you may not feel the sting your wallet's taking.
---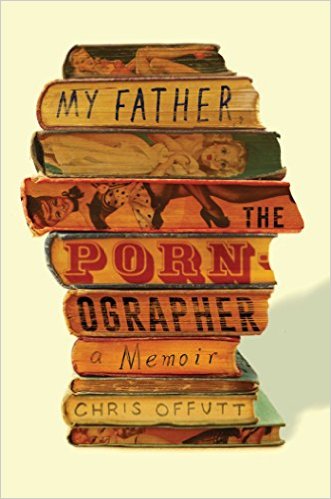 My Father the Pornographer
by Chris Offutt
February 9

Imagine, if you will, that while sorting your father's last earthly possessions, you come across a giant cache of pornographic novels. Now imagine that he wrote them. Once you've finished throwing up, take a peek at Chris Offutt's new memoir, in which the acclaimed writer details what it was like processing the death of his dad, who began a career as a pornographic author of over four-hundred books in order to pay Chris' orthodontic bills. Ostensibly, this is a book about smut, but given Offutt's pedigree, it's more likely to be a complicated account of coming to terms with a complicated relationship.
---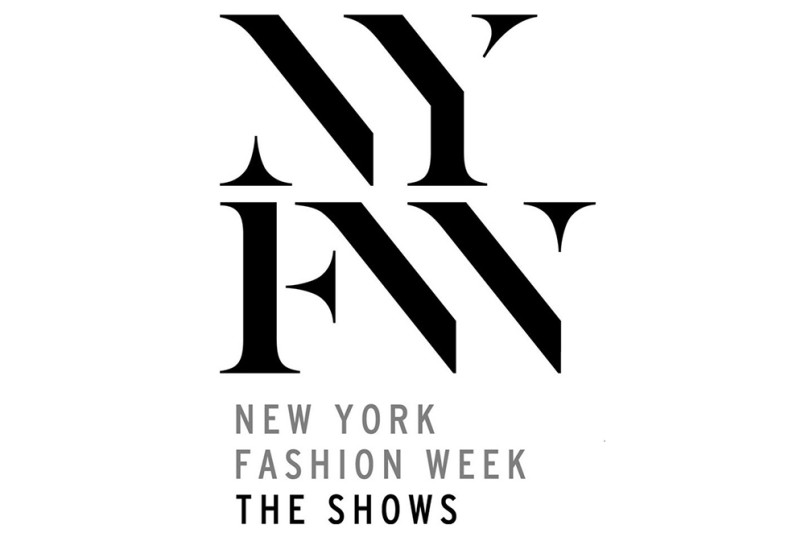 New York Fashion Week
February 11–18
Next month, the biggest names in fashion will look into the future and decide what we'll all be dying to wear this upcoming fall. Concept outfits and avant-garde gowns abound.
---

Duck Duck Goat
Chicago
Early Winter
Duck Duck Goat is the latest joint from former Top Chef winner Stephanie Izard, who's slowly taking over a stretch of Chicago's Randolph St with her culinary empire. While Girl and the Goat won Izard a Beard Award, we're hoping that the "Chinese-style concept" at Duck Duck Goat will have more in common with the raucous, communal vibe at her Little Goat Diner across the street. The 2 a.m. takeout window bodes well, as does the idea of the Taiwanese-cilantro ice cream spring roll that Eater reports will be on offer.
---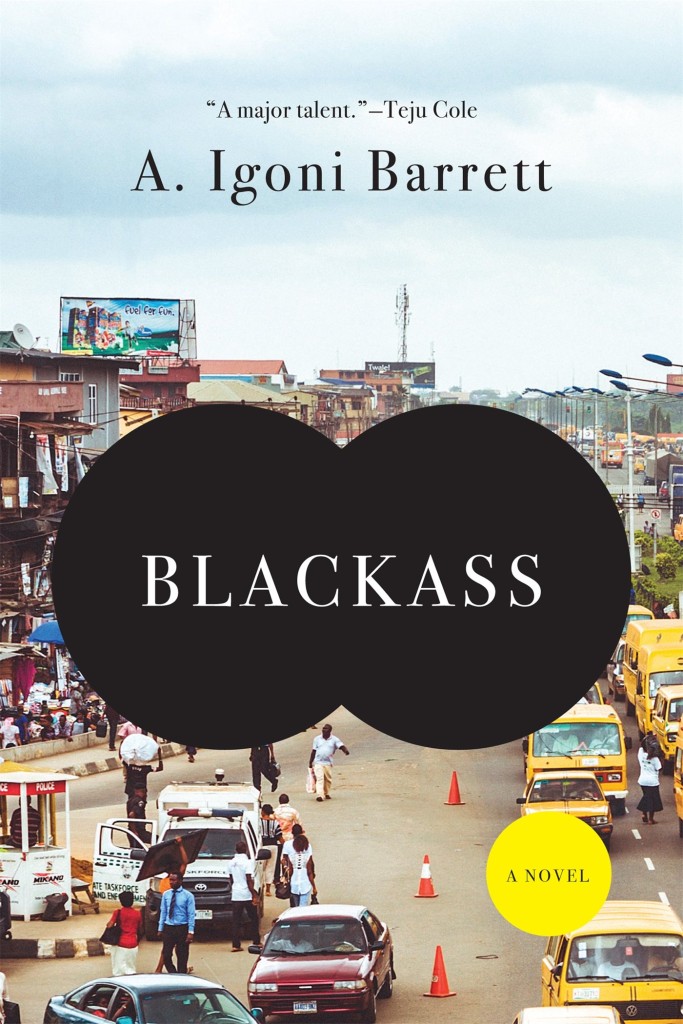 Blackass
by A. Igoni Barrett
March 1
As Furo Wariboko awoke one morning from uneasy dreams, he found himself transformed in his bed into a white man. It's not exactly the usual way of things for the Nigerian protagonist of A. Igoni Barrett's novel, which follows the suddenly red-haired, green-eyed Wariboko as he navigates life with a Nigerian accent, a loving family—and a posterior that's unchangingly black.
---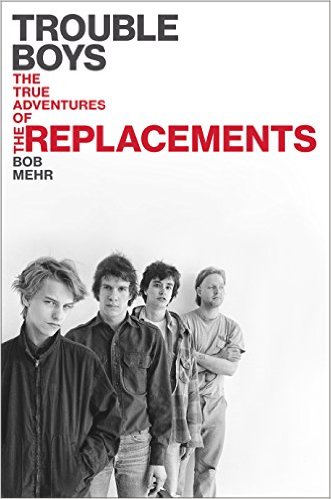 Trouble Boys: The True Adventures of The Replacements
by Bob Mehr
March 1

Given the esteem in which The Replacements have been held since at least their 1984 album Let It Be, it's surprising that it's taken this long for us to get a full-length narrative biography of one of indie rock's single most important bands. And while Jim Walsh's Mats oral history All Over but the Shouting is a vital document, these guys deserve all the impassioned and frenzied narrative sweat that Bob Mehr can pour out.
---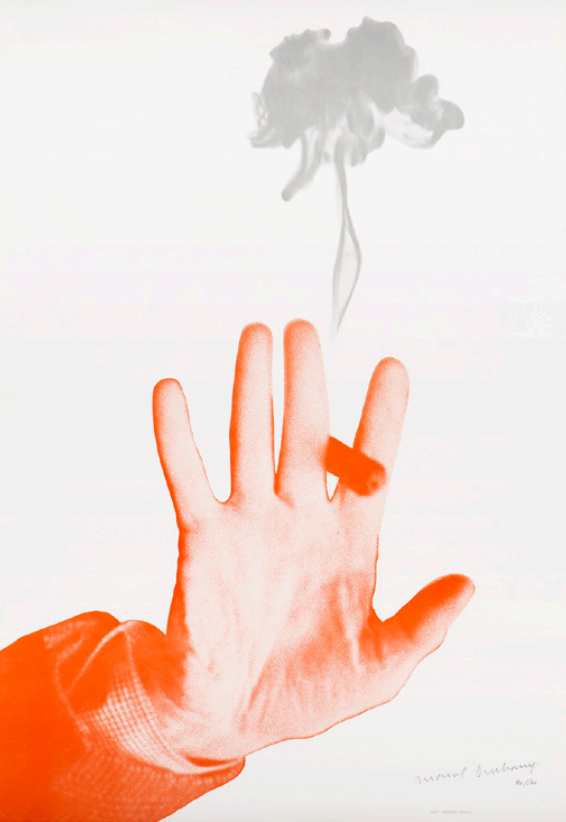 Duchamp to Pop
Norton Simon Museum, Pasadena, CA
March 4–August 29
Conceptual artist Marcel Duchamp was a major source of inspiration to some of the twentieth century's finest modern artists, a colleague to creative geniuses like Man Ray, and the "inventor" of readymade art. His playful artistic voice—along with pieces by fans of Duchamp including Andy Warhol and Ed Ruscha—will be on full display this spring in Pasadena.
---
Robert Mapplethorpe: The Perfect Medium
LACMA + the Getty Museum, Los Angeles
March 20–July 31
Between The Perfect Medium and the HBO documentary Look at the Pictures (one of our Most Anticipated Films of 2016), Robert Mapplethorpe is finally getting his deserved recognition in 2016. Two Los Angeles institutions—LACMA and the Getty—are putting on a joint retrospective of the artist that brings together copious amounts of Mapplethorpe's work—from his portraits and figure studies to very rare "moving image works" and color prints. This isn't a crash course; this is a master study.
---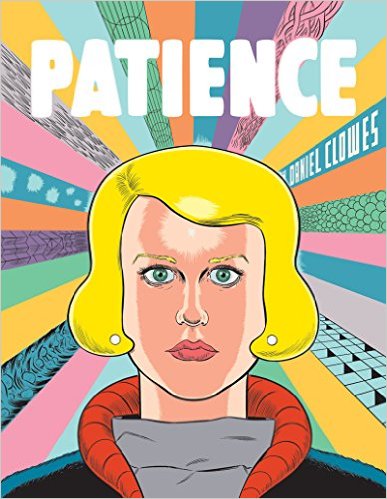 Patience
by Daniel Clowes
March 21
Patience, the latest graphic novel from Daniel Clowes, is being described as a "psychedelic science-fiction love story," which sounds very hard to imagine as coming from the man responsible for projects like Ghost World and Wilson. But if you're mentally prepared to take in a time travel book with the depression dial turned to ten, this should be something special.
---
Doom

from id Software
TBD but expected in the Spring
Now responsible for several generations' worth of love for first-person shooters, the Doom series is video game royalty—which that means we have nothing but the highest expectations for this upcoming reboot. It's been more than ten years since the last entry, though, so who really knows what to expect. Oh, right: Doomguy killing a bunch of demons.
---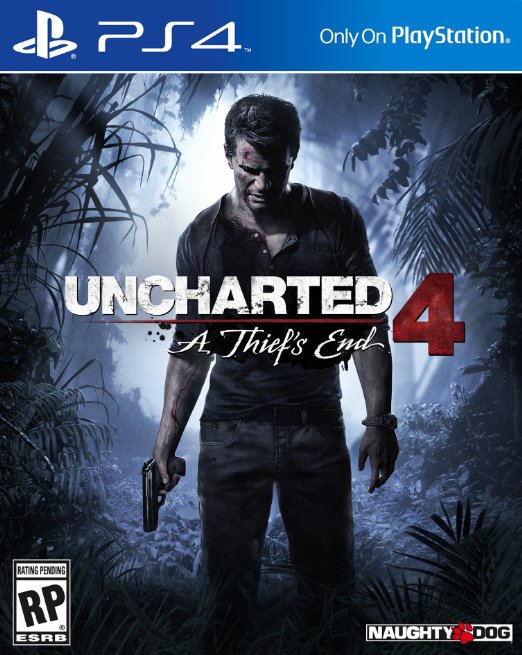 Uncharted 4: A Thief's End
from Naughty Dog
April 26
Uncharted 4 has been through a number of delays en route to its upcoming release, but considering that it ended up in the hands of the directors responsible for The Last of Us, it seems safe to say that this one is right where it needs to be. Subtitled A Thief's End, this latest Uncharted installment is to be the final adventure for the character of Nathan Drake, who will presumably be retreating to teach at Marshall College alongside Indiana Jones.
---

Portland Eat Mobile Festival
April
The city of Portland, Oregon, apparently has more than four hundred food trucks. Think of all the fusion tacos and loaded fries that are wandering the streets of that twee town! [Insert Homer Simpson drooling sound.] In April, these mobile food gods come together to help Portland eat, drink, and be merry.
---
Zero K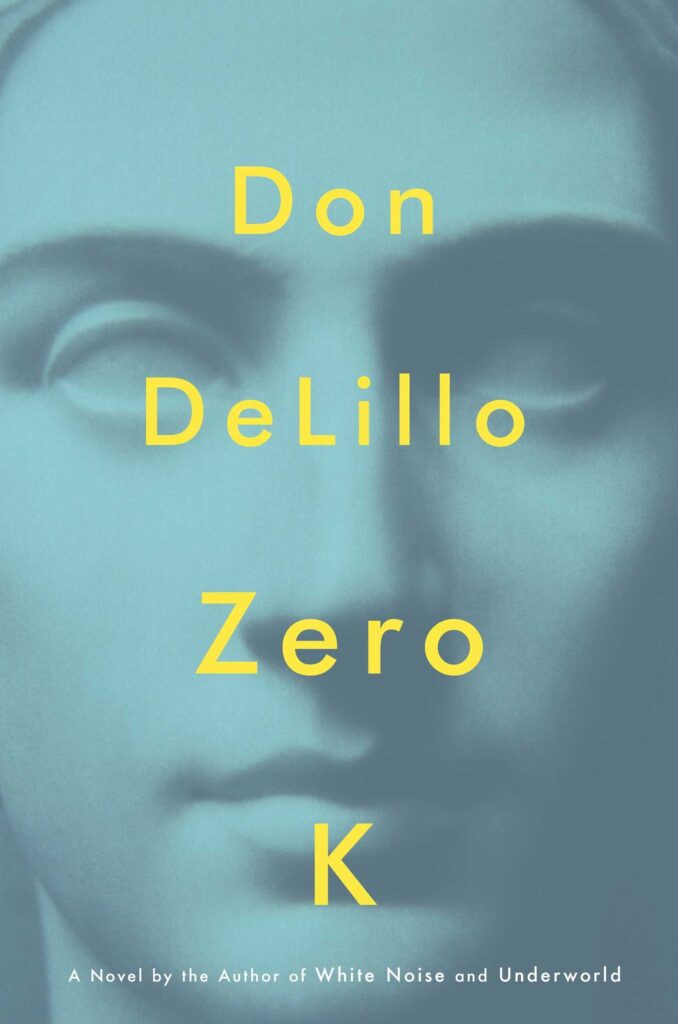 by Don DeLillo
May 10
This spring, National Book Foundation Medal for Distinguished Contribution to American Letters winner Don DeLillo will publish his sixteenth novel, Zero K. The story—which follows the story of a billionaire who tinkers with death-killing technology—has already been picked up by FX for a TV adaptation, but hopefully this summer we'll be seeing these sleek slate-blue book jackets being held by captivated beach-readers. Hey, it's DeLillo; weirder things have happened.
---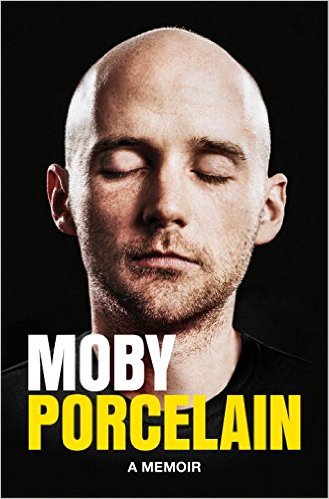 Porcelain
by Moby
May 17
Most know Moby for Play (and for good reason), but his life has been far more multifaceted than even his polyglot musical career would imply; how many other musicians operate vegan restaurants in Silver Lake and New York? Porcelain, his upcoming memoir, promises to somehow bridge the many lives of the "erstwhile Christian/alcoholic vegan electronic music maker," as Dave Eggers has described him.
---
Modern Lovers
by Emma Straub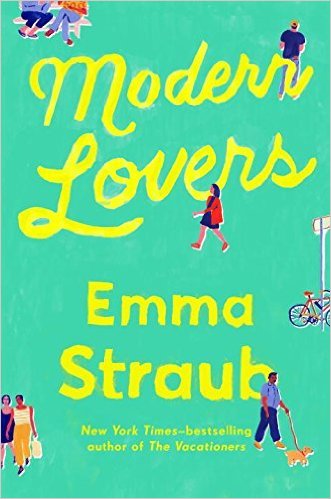 May 31
When they were young, they were in love with rock and roll, and they were out all night. Now the protagonists of Emma Straub's Modern Lovers are sending their own kids off to college and dealing with the sudden realization that they are now deeply, profoundly uncool. As the kids begin to assert their own identities, the confines of a gentrified Brooklyn neighborhood begin to shrink, turning this novel into something of a latter-day Revolutionary Road.
---
Andy Warhol / Ai Weiwei
Warhol Museum, Pittsburgh
June 4–August 28, 2016
When Andy Warhol died in 1987, he left behind an immense legacy of style and artistic talent. Even more important than every screen-printed Brillo box that he gifted to the world, Warhol left behind his crown as the king of Pop Art—challenging future generations to look at modern art differently. Chinese artist Ai Weiwei has picked up that torch and continued Warhol's intelligent takedown of culture within his own life and career. The Warhol Museum in Pittsburgh will showcase works from both artists and hopefully create an international dialogue about how art can change society and vice versa.
---
Moonglow
by Michael Chabon
June 7 (unconfirmed)
Details about Moonglow, Michael Chabon's upcoming ninth novel, have been kept very much under wraps, but considering his track record—from 2000's The Amazing Adventures of Kavalier & Clay to 2012's Telegraph Avenue—there should be no prerequisites for getting excited about the release of one of his books.
---
The Girls
by Emma Cline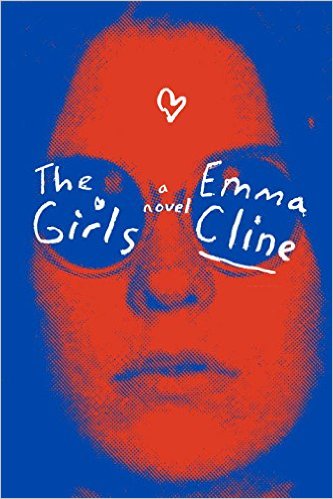 June 14

As our review of Garth Risk Hallberg's City on Fire might have led you to believe, we're suckers for meticulous fictional recreations of culturally important moments. So we were primed for Emma Cline's The Girls, in which a cheerful Bay Area teen named Evie follows another gal named Suzanne south to hang out at Spahn Ranch with a charismatic dude named Charlie. Cline's debut is winning comparisons to The Virgin Suicides and Jennifer Egan's A Visit from the Goon Squad. We're in.
---
Georgia O'Keeffe
Tate Modern, London
July 6–October 30
Tate Modern exhibits are grand, detailed, and exhausting. This summer, the premiere British art museum will give American master Georgia O'Keeffe the Tate Modern treatment and the results will be nothing short of awe-inspiring.
---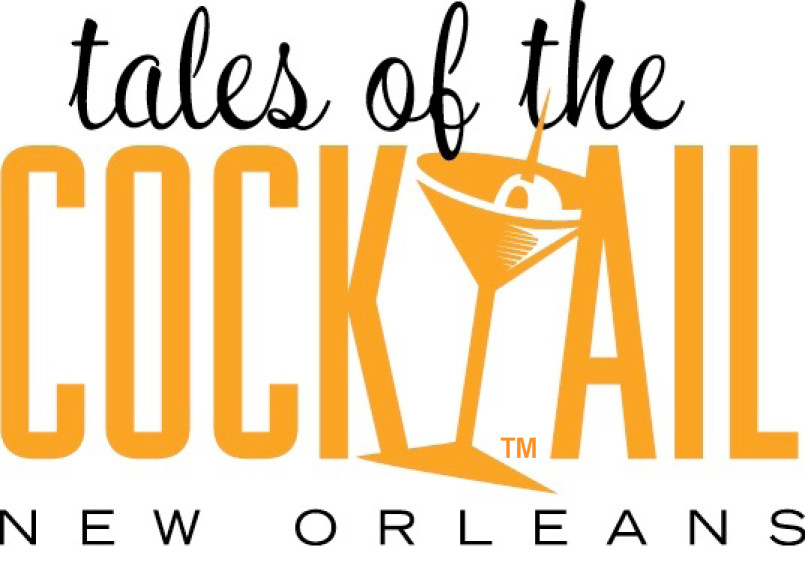 Tales of the Cocktail
New Orleans
July 20–24
How do you lure people into the humid trap of New Orleans in July? With the world's finest convention of cocktail bartenders and craft-drink connoisseurs. Every year, this gathering—part symposium, part networking event, part bacchanal—flips the script on the French Quarter, relegating the daiquiri joints and t-shirts shops to the shadows while bartenders from the international to the local (shoutout to Chris Hannah at French 75) shine. Come here in the summer to find out what you'll be drinking at home in the fall.
---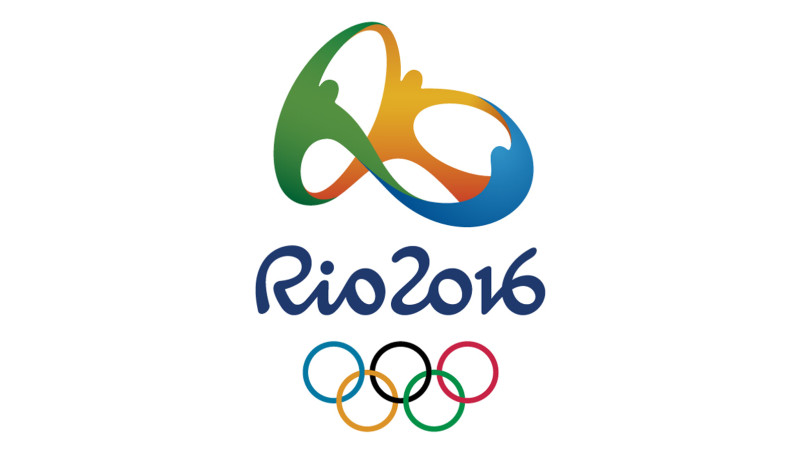 The Summer Olympics
Rio de Janeiro
August 5–21
Okay, sure, we all know that the Olympics are a racket, and that these particular Olympics are beginning to make Sochi look like a winter wonderland. The combined cost of the Summer Games and the 2014 World Cup are bankrupting an unstable Brazil, the water's all fetid, and it won't even be summer in the Southern Hemisphere when the games go down. Those are all real issues. But like the World Cup, the Olympics do provide that ineffable sense of spectacle that makes them impossible to ignore. Plus, you know, any excuse to listen to Jorge Ben.
---
Here I Am
by Jonathan Safran Foer
September 6
Here I Am, Jonathan Safran Foer's first novel since 2005's Extremely Loud and Incredibly Close, is quickly approaching, and with that means an incoming of charmingly flawed characters and atypical literary stylings. This latest effort combines a Jewish family drama with World War III developments, which will appear to be a fairly obvious combination to anyone who has sat through a Sedar before.
---
Jerusalem
by Alan Moore
Fall
Of all the books on this list, Alan Moore's Jerusalem likely has the highest risk/reward ratio. Rumored to be a million words in length, this work of "space-time bending historical fiction" has been in the works for at least a decade. Could be amazing, could be terrible. Either way, we're going to clear some room on our nightstands to give it a shot.
---

Spyjinx
Bad Robot/chAIR
TBD
You'd think that after the massive success of Star Wars: The Force Awakens (and the massive amount of stress spent trying to keep the film's details secret) J. J. Abrams would want to take a well-deserved break, but the director has jumped right into a new venture—video games. Bad Robot, Abrams' production company, is almost ready to launch a new mobile role-playing game about espionage, but, of course, details are all tightly under wraps. Damn you, Abrams!
---

Nintendo NX Console
Very TBD
OK: this one's a bit of a longshot at this point considering that consoles generally take much longer than a year to go from unveiling to release, but Nintendo has been hinting at the impending arrival of the NX for some time now. Get going, guys. 2016 needs a new Legend of Zelda.