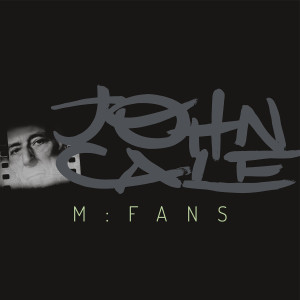 John Cale
Music for a New Society (reissue) 7/10
M:FANS 5/10
DOMINO
In revisiting his stark, deeply charged Music for a New Society, permanent edge-dweller John Cale has booked inclined listeners a fresh ticket to his personal dark place. Originally recorded in a stripped-down process that Cale has referred to as "excruciating," the 1982 album is packaged here with a digitized reimagining, conveniently stamped with the acronym M:FANS. As with most archival innovations, the voyagers who will take away the most from this impromptu appendix are just those: Cale's devout fans. From a musician most commonly identified by the violent, avant-garde explorations of dissonance and feedback that marked Cale's territory in The Velvet Underground, the original Music represented a certain exorcism of the mix, a purge of haunted emotions through which only anarchic piano and percussion remained alongside Cale's impressionistic vocal structures. The resulting record was at once horrific and oddly moving, a kind of forlorn gospel propelled only by its latent hope for a brighter tomorrow.
Though possessed of formidable electronic technique—a technique better suited to original material like 2012's engaging Shifty Adventures in Nookie Wood—M:FANS largely provokes the question "Why fix that which isn't broken?" One acceptable explanation lies in the recent departure of Velvets' soul-man Lou Reed, whose death Cale has cited in his decision to refresh the album. Despite the good intentions behind this resuscitation of Music for a New Society, the unwelcome occupation of those ultra-weighty spaces between renders M:FANS a head-scratching exercise in post-analog experimentation.