Sure, SXSW is the sun around which much of the year in music orbits. But one of its greatest—and most little-known—effects are the satellite festivals that pop up on the road to Austin; all those Econoline vans heading in the same direction makes it easy for cities along the route to throw pit-stop festivals the weekend before or after the mayhem goes down.
Savannah Stopover, which takes place in the charming Southern city the weekend before SXSW, is one such festival. The lineup of rising and reemerging indie-rock bands was announced this week, and it makes a strong case for forgoing Texas altogether. In addition to headliners Ra Ra Riot, Blitzen Trapper, and Yuck, the festival will also boast performances from Porches, Alex G, Hiss Golden Messenger, Prince Rama, White Reaper, PWR BTTMS, Mothers, Diet Cig, and many more. You can check out the rest of the lineup below.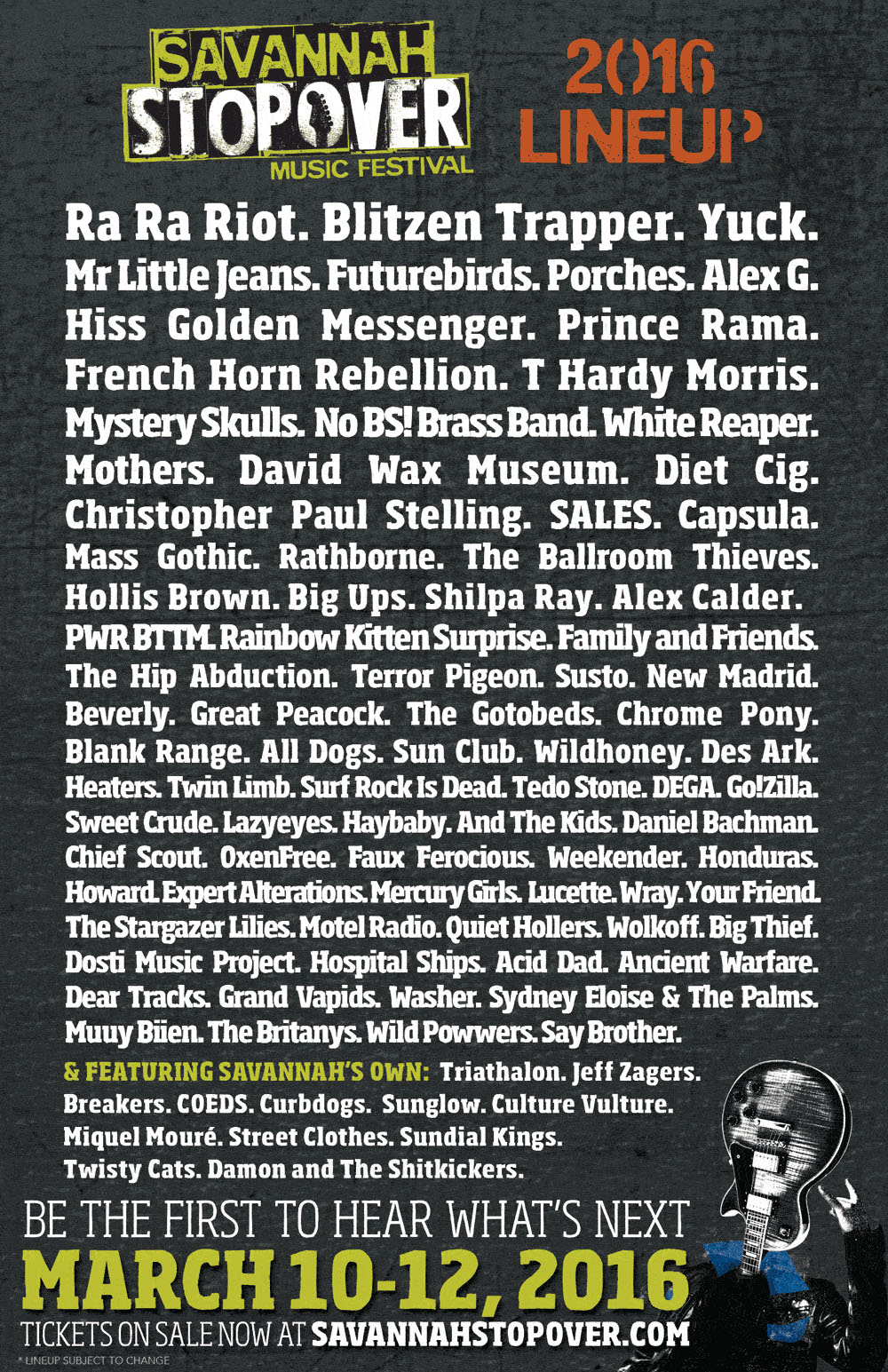 Savannah Stopover runs from March 10 to 12 in Savannah, GA.