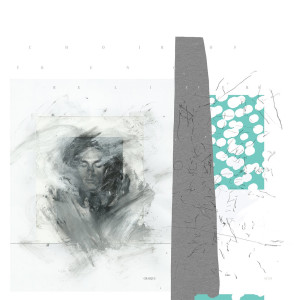 Choir of Young Believers
Grasque
GHOSTLY INTERNATIONAL
5/10
Choir of Young Believers have had a successful career in their home of Denmark over the last ten years, but after their 2012 album Rhine Gold, frontman and songwriter Jannis Noya Makrigiannis was feeling lost at sea. Stepping away from the guitar and piano to reset, the Danish, Greek, and Indonesian singer returned with Grasque, an expansive collection of songs that's markedly different from the band's folk-pop catalog. Listening to Grasque is a test of endurance—at fifty-nine minutes, most of the twelve tracks melt into each other in a way that makes captivated listening quite difficult. Replete with echoing drum fills and atmospheric euro-trash synths that you might hear pipe through the speakers of a spa in 1996, Grasque is all slow jams and Sade-esque vocals trying to soothe your frayed nerves. Makrigiannis indistinguishably switches from English to Greek to Danish throughout the album, and dips into moments of chanting that sound almost spiritual at times. The record might lull you to sleep but you probably won't be mad that you did nod off.