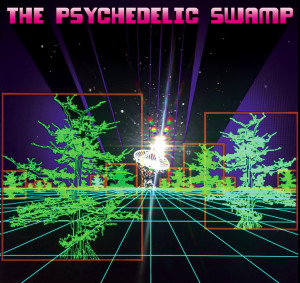 Dr. Dog
The Psychedelic Swamp
ANTI-
8/10
When reading interviews with bands, you're going to get one of two (nearly) fool-proof answers about their new songs/albums/projects: they either want it to sound totally far-out and fresh—just think about every time you've read an article that's got the phrase "the future of" somewhere in it—or they want it to sound classic and timeless. But what about those who live outside of our linear perception of time? In the first season of True Detective, Matthew McConaughey's character Rust Cohle says that time is a flat circle and The Psychedelic Swamp, Dr. Dog's "new" album, might just prove that theory right.
Comprised of an exceptional collection of reworked and rerecorded song ideas and demos from 2001—the lore is that a mysterious envelope showed up at the "Dr. Dog Bungalow" with a tape featuring all thirteen new tracks inside—The Psychedelic Swamp steps outside the Philadelphia band's slightly disappointing trajectory to middle-of-the-road indie rock staples and delivers a brilliant and lush soundscape. Warbling Hammond organ lines, slightly distorted guitar riffs, and warm vocal harmonies float through striking tracks like "Engineer Says," "Golden Hind," and "Fire on My Back." The only way to describe it is, to steal a term from the album itself, "Swampedelic Pop."
The Psychedelic Swamp doesn't sound like the future of indie rock or have the eternal appeal of classic guitar-driven albums, but it doesn't need that—it's filled with the talented and inspired ghosts of Dr. Dog's past.
https://www.youtube.com/watch?v=3AVEwNjD2jw