Join us for the second annual FLOODfest Austin, taking place at this year's SXSW. Building on last year's tremendous success, FLOODfest 2016 will feature some of the festival's biggest names including Vince Staples, MSTRKRFT, Ra Ra Riot, Poliça, and Peaches, as well as rising stars like Hinds, Gallant, The Range, and many more.
FLOODfest's night shows require official SXSW badges for entry. These shows are first come, first served, and exclusively 21+.
Enter your information below to RSVP for our exclusive showcase.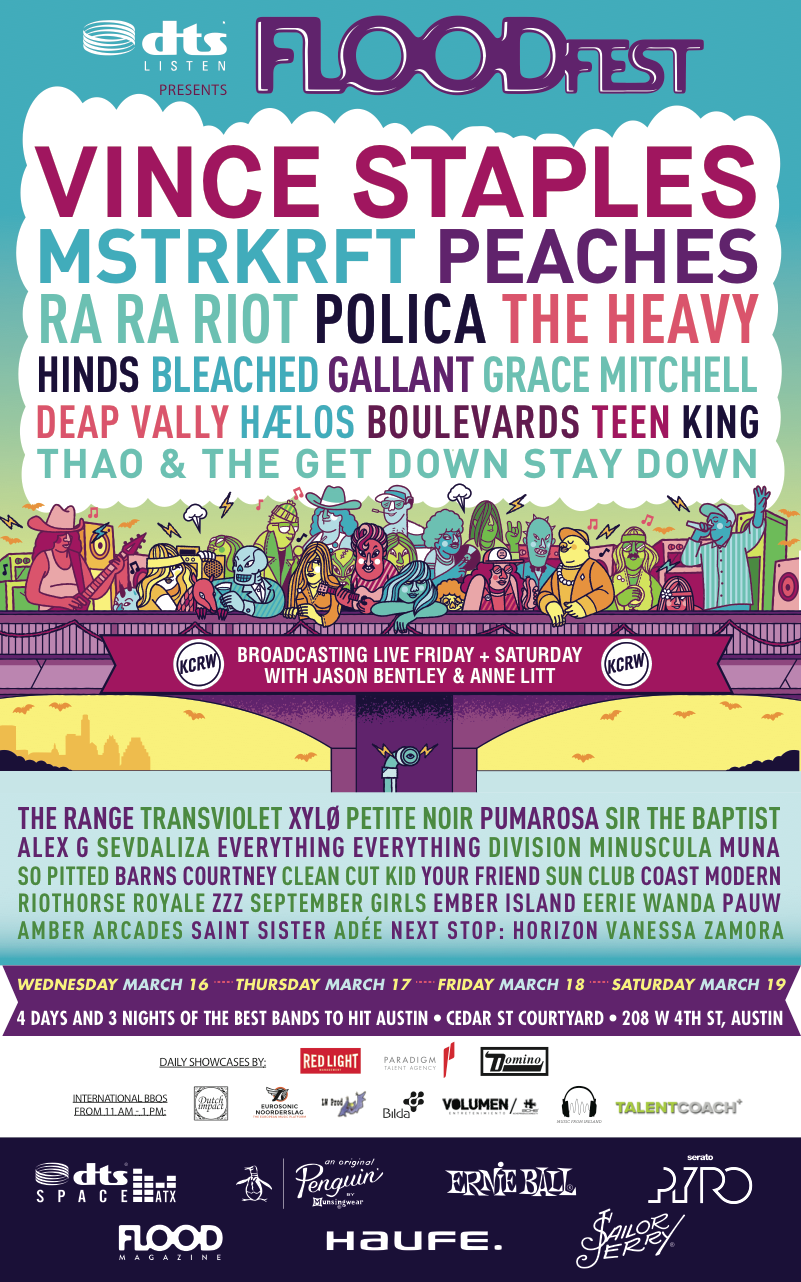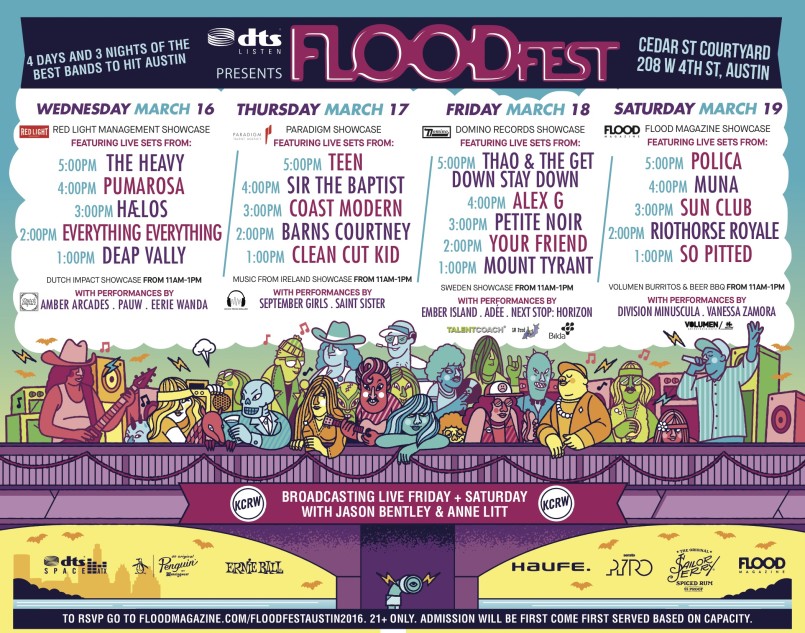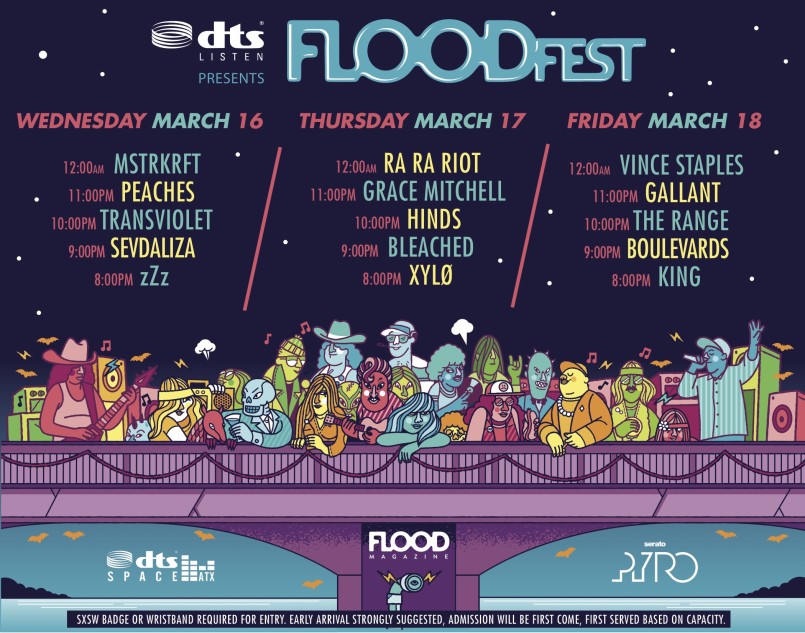 [rsvp_form]
FLOODfest Austin sponsors include title sponsor DTS, Inc., a global leader in audio technology, Original Penguin, Ernie Ball, HAUFE, Sailor Jerry, and Serato Pyro, a free iOS app by Serato that seamlessly mixes music for uninterrupted listening. Don't forget to check out our FLOODfest mix on Serato's PYRO app, which you can download here.