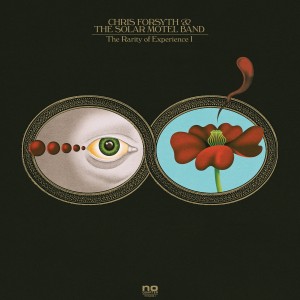 Chris Forsyth & the Solar Motel Band
The Rarity of Experience
NO QUARTER
8/10
Guitarist/songwriter Chris Forsyth first debuted The Solar Motel Band in 2013, and with their first LP, Intensity Ghost, the group showcased a defiantly electric quality that wasn't completely apparent on his solo pieces over the years. The band, a riotous mixture of Crazy Horse and The Dream Syndicate, excelled at drawing droning, melodic riffs and elongating them into eight-minute-plus excursions on their debut, and The Rarity of Experience dives right back in. Or, maybe the new album goes even deeper with songs like "High Castle Rock" bending notes and soaring into the cosmos before even a word is spoken. Song titles like "The First Ten Minutes of Cocksucker Blues" and the unabashed commitment on a slow-burning spin of Richard Thompson's "The Cavalry Cross" prove that the combo knows this particular style of rock music (that of heavy emotional weight, but with royally ragged and glorious guitars) inside and out, and, most importantly, have the guts and the skills to add to the canon.