Kendrick Lamar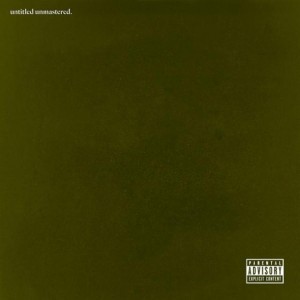 untitled unmastered.
TOP DAWG/AFTERMATH/INTERSCOPE
8/10
And then it simply—as simply as the most respected, volatile voice in rap could have it be—existed, labelled only in time stamps and Xs on treasure maps, leaving the audience to figure out where in time-space Kendrick Lamar meant this new album to fall. And they will; audiences will wring untitled unmastered. of every last drop of meaning, because of that volatility—the literal way in which Lamar seems to live and breathe the act of changing, both as a force of good and of nature.
For all of its contradictions and endless tangents, To Pimp a Butterfly was accurate. It meant many things, but mostly it meant that Lamar was confident and deft enough at making music which risked exposing his personal failures to scrutiny: he may be a powerful voice, but he was more than weak enough to indulge in, and become tainted by, the gross spoils of his position at the top, whether luxury, fame, whatever. Which is why here, on album highlight "​untitled 02 | 06.23.2014.", he laments what being Kendrick Lamar has cost him, wrapping his lithe words (squeaked slightly with mania) around Yung Exclusive and Cardo's anxiety-ridden production: "So many plays on me I finesse / Palisade views with some sex / I lost a lot of love for missionary / This the first time I confess." Being on top, the rudderless sexual grind, above all for doing anything regularly—none of this he has much interest for anymore.
It's never been clearer than throughout untitled unmastered. that the emcee—and arranger and composer and lyricist and ventriloquist, et al.—has no "normal" mode. Even a compilation of demos from the past three years of recording sessions, slipped into countless television appearances, bears a striking coherence. Be it how the "head is the answer / head is the future" chant first appears on "untitled 04 | 08.14.2014" as an acclamation of knowledge, then later on the back end of "untitled 07 | 2014–2016" as a joke about oral sex, or that nothing here is or should be single-worthy, Kendrick Lamar Duckworth still demonstrates he's only capable of greatness. With ever-present help from Thundercat and Bilal, and the ease with which CeeLo Green slips into his vision, there should be no doubt Kendrick knows exactly what he is and should be doing. In a compilation of non-album detritus at that.