If you're not familiar, Head Wound City isn't a new band—the hardcore quintet actually dates back to 2005—but they are stepping into new territory. After more than ten years of playing together, the group, which features The Blood Brothers' Jordan Blilie and Cody Votolato, Yeah Yeah Yeahs' Nick Zinner, and The Locust's Justin Pearson and Gabe Serbian, is getting set to release A New Wave of Violence, their long-awaited debut LP, on May 13 via VICE Records.
In anticipation of the release date—and ahead of the band's big-time spot at this year's FYF Fest—we're presenting a Red Bull Sound Select show of Head Wound City at The Del Monte Speakeasy in Venice Beach, Los Angeles. Going down on Tuesday, May 3, none other than Cherry Glazerr will host the evening, and In The Whale and Teenage Wrist will open up before HWC hits the stage—which'll be nuts, as those who've been to the Speakeasy before will know.

As with all Red Bull Sound Select shows, tickets for the 21+ affair are only $3 if you RSVP, and $12 at the door, so you should obviously RSVP here.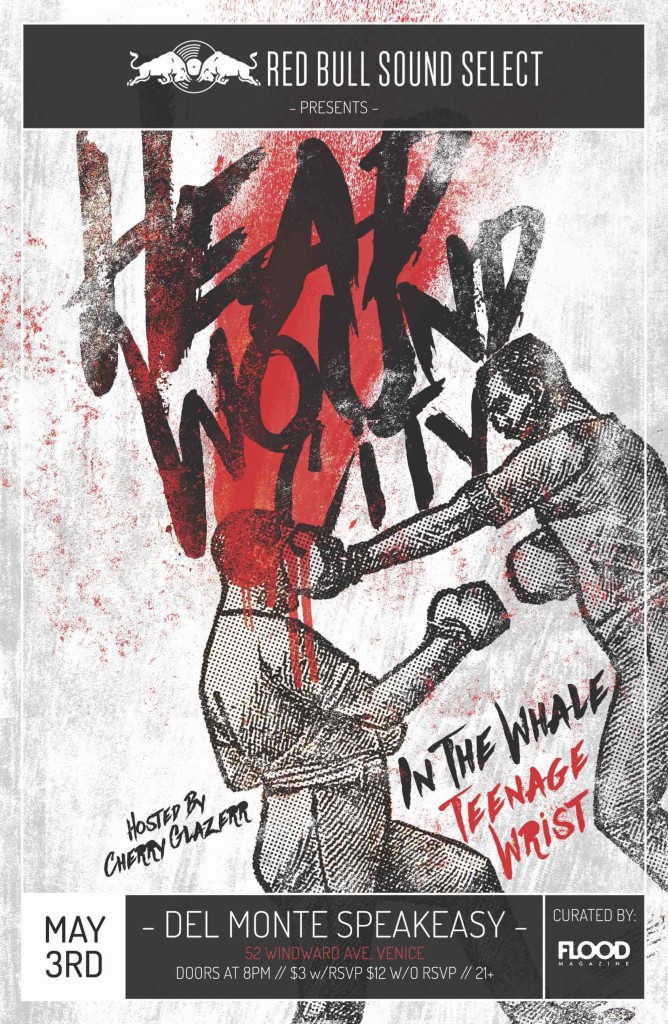 Red Bull Sound Select Presents: Los Angeles
Curated by FLOOD
May 3, 2016
Hosted by: Cherry Glazerr
Featuring:
Head Wound City
In The Whale
Teenage Wrist
21+
The Del Monte Speakeasy
52 Windward Ave.
Venice, California