Konono N°1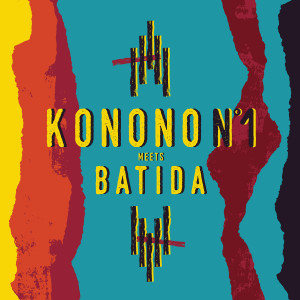 Konono N°1 Meets Batida
CRAMMED DISCS
6/10
Konono N°1 were founded nearly four decades ago in Kinshasa, the capital of the Democratic Republic of the Congo. Kinshasa is one of the most populated cities in Africa, one of the most French-influenced cities in the world, and one of the most crime-addled places on the planet. This mixture helped inspire founder Mingiedi Mawangu to create a sound that reflected the city's traditional rhythms while pulling from some of the urban scrapheap. An electric pick-up added to a thumb piano, jerry-rigged PAs, sticks meet hubcaps, someone shoves a screwdriver in a megaphone, and—boom!—you've got a block party that never needs to end.
Belgian label Crammed Discs found out about the band in the early 2000s, and the result was the hypnotic and insane Congotronics album in 2005—a record that had a DIY sonic aesthetic coupled with a rhythmic pulse that made Western ears pay attention. Congotronics itself became a series of traditional-meets-modern releases based around the Kinshasa sound. Eleven years have passed and collaborations with Björk, Deerhoof, and Herbie Hancock have been come and gone. Founder Mawangu passed away in 2015, but the group endures and have here worked with the Angolan-Portuguese producer Batida, whose edits and remixes of vintage Angolan pop put him in the crosshairs of Congotronics' Vincent Kenis.
Recorded in Lisbon and aided with a few Portuguese voices, Konono N°1's hypnotic swirl of customized kalimbas and booming, trance-inducing percussion is smoothed over only slightly in this iteration. There is a more formal touch of electronic manipulation to some of the tracks, leaving aside some of the rawness that Konono fans may expect—but these are largely evident only on first listen, as a kind of entry point. The tracks here are wisely allowed to elongate—replete with call-and-response vocals, shuffling organic beats, and whistles—into a kind of ritualistic, unstoppable, and ecstatic party music. And while that elongation does occasionally water down the groove, they're always quick to pick it back up.