Brian Eno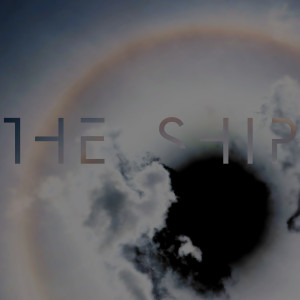 The Ship
WARP
7/10
Vessels have long served as a reference point in the works of Brian Eno, ambient pioneer, landmark producer, and one of the most enduring conceptualists in music. From "The Big Ship" off his 1975 LP Another Green World to the spacecrafts rocketing to the moon that inspired 1983's Apollo: Atmospheres & Soundtracks (featured in Al Reinert's NASA documentary For All Mankind) to his 2010 Warp Records debut, Small Craft on a Milk Sea, ships have formed a thematic through line connecting Eno's sounds. On his new ambient album, The Ship, he evokes one of the most symbolically loaded boats in history: the Titanic.
It's not Eno's first engagement with the Ship of Dreams; in 1975 he produced composer Gavin Bryars' Sinking of the Titanic and released the album on his own Obscure Records label, but on his new record, the Titanic serves as a poignant metaphor for a theme that has long intrigued Eno. "The Titanic was the Unsinkable Ship, the apex of human technical power, set to be Man's greatest triumph over nature," Eno writes on his website. Of course, nature won: the boat sank. And that's not the only human tragedy Eno grapples with on the album, weaving in narratives about World War I, too. "I was thinking of those vast dun Belgian fields where the First World War was agonisingly ground out; and the vast deep ocean where the Titanic sank; and how little difference all that human hope and disappointment made to it."
The Ship contains movements from glacial drones to violent, synthesized brass, and it's punctuated by a multitude of swirling and layered voices; in addition to indecipherable samples, a computer-generated poem read by actor Peter Serafinowicz, Catalan recitations, and siren songs, Eno's own voice is prominent, a rarity in his recent work. As he began to work on the album, he discovered that a low C was within his range—a "fringe benefit" of his aging. It doesn't matter that the note was always available via electronic manipulation—and Eno certainly treats his voice here, in a variety of arcane ways—the low C is an acknowledgement of nature, the slow loosening of the throat over time. The inevitability of the sea eventually swallowing up the boat.
As "The Hour Is Thin" fades, the rapturous chords of The Velvet Underground's "I'm Set Free" enter. "I'm set free to find a new illusion," Eno sings, his voice multi-tracked and blooming, a tender chorale. Lou Reed's complicated artistic legacy tempts one to read the line cynically, but there's an undeniable sweetness to Eno's version of the song. In his hands, it becomes a gentle ode to our total lack of control. "Being transported (and enjoying it) requires that you stop, albeit temporarily, trying to control the whole universe and allow yourself to be carried along by it," Eno said a few years ago when discussing Music for a Small Boat Crossing a Medium Size River, his collaboration with Mexican artist Fernando Ortega. The Ship is the recognition of that idea magnified to grandiose scale, that even aboard the stateliest boat, you're still simply at sea.