It's been a couple of years since we've heard from LA's Allah-Las, but now the quartet are easing us back into the their world with the video for "Famous Phone Figure." The first single from their forthcoming record Calico Review unrolls simply, little more than an easily strummed guitar line and bash of tambourine. While the vintage West Coastism that's been the group's bread and butter since their 2012 self-titled record is still present, there's a distinct twinge of melancholy to the song reminiscent of The Velvet Underground's self-titled record.
Still, there's a richness of sound and maturity of production to "Famous Phone Figure" that elevates it from the increasing pack of bands desperate to sound like they're fighting off a migraine. Maybe it's some old juju from the Pet Sounds sessions left in the soundboard at Valentine Recording Studio, where Calico Review was tracked, but the fullness of the supporting instrumentation here—wheezing organs, hidden mellotrons—gives the song a sense of presence and space, rather than draining it of its blood. While the titular call girl could have come straight from the mind of Lou Reed, the production instead ferries us overseas and into the mulled warmth of Lee Hazlewood's Swedish studios. Despite its soft assertions, this is a song that wants to exist.
You can check out the video for "Famous Phone Figure," as well as Calico Review's details and the Allah-Las' upcoming tour dates, below.
Calico Review track list
1. Strange Heat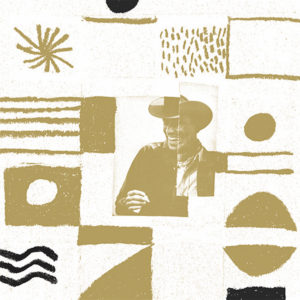 2. Satisfied
3. Could Be You
4. High & Dry
5. Mausoleum
6. Roadside Memorial
7. Autumn Dawn
8. Famous Phone Figure
9. 200 South La Brea
10. Warmed Kippers
11. Terra Ignota
12. Place In The Sun
Allah-Las tour dates
June
17—Levitation Festival—Vancouver, Canada
18—Sunstock Solar Festival—Los Angeles, CA
29—Underground Music Showcase—Denver, CO
August
21—Full Moon Festival—Governors Island, NY
September
5—Beauty Bar—Las Vegas, NV
6—Urban Lounge—Salt Lake City, UT
9—Off Broadway—St. Louis, MO
10—Hi-Tone Café—Memphis, TN
11—Exit/In—Nashville, TN
12—The Basement—Columbus, OH
15—Rock & Roll Hotel—Washington, DC
18—Brighton Music Hall—Boston, MA
19—Johnny Brenda's—Philadelphia, PA
21—La Tulipe—Montreal, QC
22—Lee's Palace—Toronto, ON
23—Double Door—Chicago, IL
24—Turf Club—St. Paul, MN
28—Neumos—Seattle, WA
29—Wonder Ballroom—Portland, OR
October
7—Pappy & Harriet's—Pioneertown, CA
8—The Regent Theater—Los Angeles, CA
Calico Review is out September 9 on Mexican Summer.