Kool Moe Dee, give Michael Collins an A: the man knows how to stick to themes. The LA artist and musician, formerly of Salvia Plath and Run DMT, announced his new project Drugdealer today with a sticky, cotton-mouthed video for the song "Suddenly," from his forthcoming album The End of Comedy. You can check it out below.
With its Cheers-friendly piano runs and brief, buttery sax, "Suddenly"—which features folk singer Natalie Mering, a.k.a. Weyes Blood—is typical of The End of Comedy, a thick and warm record that plays out like a '70s sitcom screened through a smoke-clouded Zenith. As with the music of Ariel Pink and Mild High Club (both Pink and members of Mild High Club appear on the record), "Suddenly" floats around the perimeter of thirty-year-old daytime radio tropes, flirting with the breezy soft rock of Seals & Crofts, say. But its griminess—and this is grimy music, despite its sophistication—suggests the reality that lurked behind all those seasons in the sun. "Suddenly, my eyes are open, and I see you won't be next to me," Mering sings. Surely you can't sit on the beach taking Quaaludes and not start to wonder how it all went wrong and how you might fix it, right?
The End of Comedy track list
1. Theme From Rockaway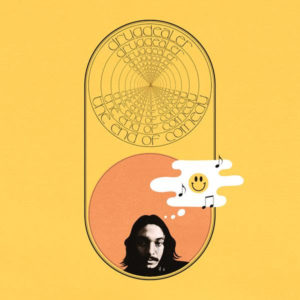 2. The Real World (ft. Sheer Agony)
3. Suddenly (ft. Weyes Blood)
4. Easy To Forget (ft. Ariel Pink)
5. Were You Saying Something?
6. Theme For Alessandro
7. It's Only Raining Right Where You're Standing
8. The End Of Comedy (ft. Weyes Blood)
9. Sea Of Nothing
10. My Life (feat. Danny James)
11. The End
The End of Comedy is out September 9 via Weird World.