If the news that Frank Ocean had not only released a visual album but would also be releasing the official followup to 2012's Channel ORANGE left you a little wary, your lack of faith has been challenged. Today, as promised, Ocean released Blond, the much-anticipated, much-delayed album once known as Boys Don't Cry. Like Endless, it's now streaming exclusively on Apple Music.
Also like Endless, Blond carries a heavy load of collaborators and credits, including André 3000; Beyoncé; Kanye West; Pharrell; Kendrick Lamar; Tyler, The Creator; James Blake; Jamie xx; Amber Coffman; Arca; Rick Rubin; and more. You can see the album's entire list of credits below.
Ocean also released a (NSFW) video for Blond's lead single, "Nikes," which you can watch below, too.
According to Billboard, The Boys Don't Cry zine, the revelation of which last April was the catalyst for all of this, is also being distributed at pop-up shops in New York, London, LA, and Chicago. The silver-wrapped package comes with a copy of Blond, as well as the zine, which includes contributions from Lil B, Kanye West, Tyler, The Creator, James Black, A$AP Rocky, and more.
Ocean also updated his Tumblr with a pair of posts, one of which is apparently a scan from Boys Don't Cry, the other of which thanks those "WHO NEVER LET ME FORGET I HAD TO FINISH. WHICH IS BASICALLY EVERY ONE OF YA'LL."
Album contributors pic.twitter.com/XLNOXTZEIS

— steven j. horowitz (@speriod) August 20, 2016
Blond track list
"Nikes"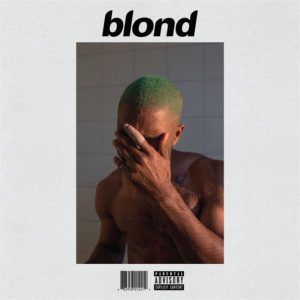 "Ivy"
"Pink + White"
"Be Yourself"
"Solo"
"Skyline To"
"Self Control"
"Good Guy"
"Nights"
"Solo (Reprise)"
"Pretty Sweet"
"Facebook Story"
"Close to You"
"White Ferrari"
"Seigfried"
"Godspeed"
"Futura Free"