Cass McCombs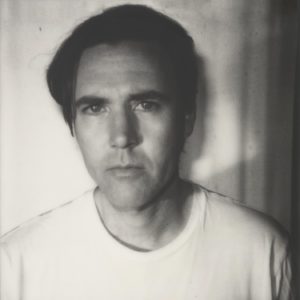 Mangy Love
ANTI-
7/10
From their outermost layers, the songs of Cass McCombs exhibit a churning, hypnotic, structural quality. Often, an identifiable guitar or piano riff folds each melodic line into the next like a magma ripple, while one of McCombs's subversive tales patiently sets and metamorphosizes. But, as it is with any sophisticated piece of art, the formula proves to be mere façade, and however much a listener is willing to engage, the more complexity will be exposed and reward reaped. Mangy Love, his eighth long-player, follows last year's rarities compilation, A Folk Set Apart, and is McCombs's most cohesive album since the sedate playground of 2011's Wit's End. One source of this achievement lies in the seamless production of Elliott Smith veteran Rob Schnapf, who shares credit here with Dan Horne. Another is surely in McCombs's well-aging capacity for subtly ornate musical arrangement, contrasted frequently by volatile lyrical content and his round embrace of all things fringe.
McCombs is the charmer, but he is also the dreamy snake. "I love flutes—such a sweet instrument, the flute," he told me when I talked to him in 2013, and the instrument is tastefully wielded on "Laughter Is the Best Medicine," which features outré musician and dissident Rev. Goat Carson. Album opener "Bum Bum Bum" examines government corruption (a Cass staple) via the lens of a brutal dog-breeding operation.
Juxtaposition also extends to the video element of McCombs's work, and it's easy to recall the jarring footage of heroin addicts paired along with the transportive Rhodes piano of Wit's End's wounded champion, "County Line." Here, the lovely "Medusa's Outhouse," whose slide-guitar lilt is interstitially torn with bubbling glitch, scores a deeply NSFW behind-the-scenes-of-a-porno clip complete with actor confessional. "This is where everyone's dreams go to die," one actor concedes. Lead single "Opposite House," another beauty that encases Angel Olsen's falsetto within its glassine chorus, is a profound meditation on mental struggle. Quoth McCombs, "The opposite of white / Isn't black but rainbow blood / This house is too narrow… Oh why / Why does it rain inside?"
But to think of it all as doom and gloom would again be to sell McCombs short. There is plenty of humor to be found here, at least of a certain wry sort. Over the surf-noir groove of "Cry," he references the regrettable meme, quipping, "Netflix and die." This track is also the closest he's come to '80s Jagger.
Despite feeling like quintessential Cass, stylistically speaking, Mangy Love might also represent McCombs at his most liberated. The dub-tinged "Run Sister Run" contains a series of footloose lyrical enjambments that would make Dylan blush. "Rancid Girl" is a straight-faced Southern rock track. His can be a manic affair at times, and McCombs is sure to never shy away from darkness, but far too much music is bursting from this implacable songwriter to allow for any wallowing. On the gorgeous, choral psych-dirge of "It," he poses the challenge, "I want to know / How can you stop / When there's nowhere to go."
Like a shaggy, strange dog who shows up on your stoop from out of the storm, McCombs may be foaming at the mouth, but somewhere deep down inside, he just wants to love you.