Dinosaur Jr.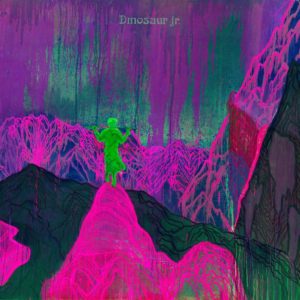 Give a Glimpse of What Yer Not
JAGJAGUAR
7/10
For some of us who lived through them, the '90s are a hazy memory: we know that they happened, but it often takes something particular to remind us of the fact. Music works. In many respects, things were simpler then, musically and otherwise. Great rock bands were impossible to miss, and you knew them all.
While many bands were bigger and more successful, it's been amazing to have the reunited Dinosaur Jr. around to remind us of the catharsis that can come when electric guitars are turned up to twelve and raw, emotional rock and roll is channeled by like-minded musicians. Formed in the mid '80s, Dino Jr. helped define alternative rock in the '90s before taking a near-decade-long break. The original lineup of J Mascis, Lou Barlow, and Murph has been back together for eleven years, and their new album is their eleventh full-length.
Give a Glimpse of What Yer Not is such an encapsulation of the Dinosaur sound that it could stand as an introduction to the band for new fans. Trademark elements—Mascis's fuzzed-out guitar and languid vocals, driving bass and drums, simple, tuneful melodies that come across as instantly familiar, and, despite the band's grunge pedigree, country and jam band–like roots—shine through. Of the eleven songs on the album none should be skipped.
Thirty-three years after its formation, Dinosaur Jr. continues to make sublime, rousing rock and roll. That they have a new release is noteworthy; that it's as good as Give a Glimpse of What Yer Not is extraordinary.