FLOOD's weekly Pop Culture Cure offers an antidote—or ten—to the most upsetting developments of the past week. (Because therapy's expensive, and entertainment's not.)
---
"Baseball. Liberty. Brangelina. America." I think Walt Whitman wrote that—or Nostradamus maybe—but god damn it, whoever it was, he was right. Contemporary America sings of celebrity culture, and when our A-list couples die, they take with them our highest hopes, our manifestest destinies, and our greatest portmanteaus (RIP Bennifer) (or not?). But life must go on, however impoverished. And when the future looks bleak, we have no point but to cast our eyes back to a time when the sun shone brighter, when birds sang more mellifluously, and when tabloids didn't tarnish our dream-visions of reality with the dirty laundry of divorce proceedings or rumors of the same. No. Let's keep things real by keeping things very un-real indeed. To the film room!
Tracy Lord and C. K. Dexter Haven in The Philadelphia Story
The Philadelphia Story takes place at a Philadelphia country estate, where three people love Tracy Lord (played by Katharine Hepburn) but only one can marry her. That problem is what drives the plot. But it's the lines that make the movie. The dialogue as a whole sticks in your ear like a pop song, but this is not a guilty pleasure. There is so much happening in each line that when someone finally does say something direct and simple—something like "You're wonderful," for instance—it sounds like "I love you" is supposed to sound. It sounds like it matters. Watch it and learn what love sounds like.
Karen Sisco and Jack Foley in Out of Sight
Out of Sight is the one with George Clooney before he was a film star and Jennifer Lopez before she was J-Lo. Detroit has never looked better (or bluer), Miami has never looked hotter (or redder), and Elmore Leonard's dialogue has never sounded smarter or sexier than it does here, under Steven Soderbergh's direction. "Cool" looked pretty weird in the '90s, but here '90s cool actually makes some sense. And almost nothing makes more sense than peak J. Lo and peak Clooney (although admittedly their names fail to coagulate into a ready-at-hand portmanteau, but c'est la vie!).
https://www.youtube.com/watch?v=Wu17XxN54ww
Hoda and Kathy Lee on The Today Show
Fueled by wine and a deep but simmering sense of despair, they smile brightest onscreen, but that doesn't mean that their love is any less true. They simply know the cost better than most (the authentic, independent self; the soul), and they have paid it. Cheers to another [redacted] years!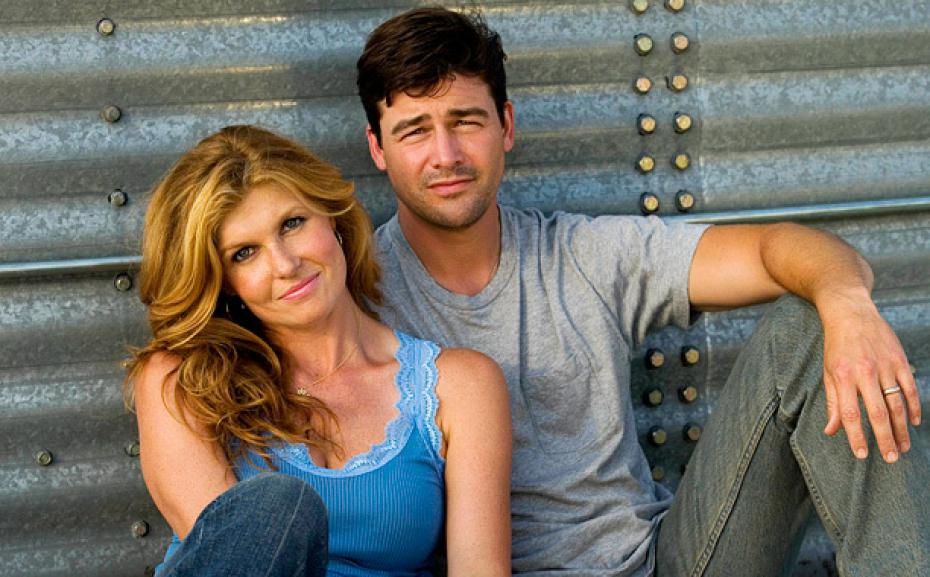 Coach and Tami Taylor in Friday Night Lights
Listen up, it's been over five years since Coach and Mrs. Coach were on TV together, and if you haven't yet given in to what is probably the best soap opera of all time, then what're you waiting for, son? (Or, uh, daughter?) While FNL was built around that most permanent of loves—the teenage variety—Eric and Tami formed the show's moral center, in part because of the depth of their mutual respect and in part because of their willingness to not take themselves too seriously. But mostly it's because of the his and hers closets.
Jeeves and Wooster in the novels of P.G. Wodehouse
Jeeves is a man whose mother named him Jeeves; and, therefore, Jeeves is also, necessarily, a butler. Bertram "Bertie" Wooster, on the other hand, is not much of anything at all. He "is not" almost by profession. He is not employed. He is not unhappy. He is not especially intelligent. And he is not overly bothered by much of anything—except his overbearing aunts. But without Jeeves, Wooster would not be Wooster; and without Wooster, Jeeves would not be Jeeves. Bertie has the problems and Jeeves has the answers, over and over and over again. But the familiar setup operates in the same way that "the apartment" or "the coffee shop" operates in so many classic sitcoms: it allows us to settle in and pay attention to what really matters—namely, the interactions among the characters (and the inspired ways they denigrate each other). These two were made for one another in a way that few characters ever are.
https://www.youtube.com/watch?v=njZBYfNpWoE
Westley and Buttercup The Princess Bride
If anyone can resist the charm and pleasure of The Princess Bride, then that person is
almost certainly an R.O.U.S. (a rodent of unusual size) and not a human being at all. True love is best served as a meta-commentary on the art of fiction.
Dawn and Tim in the UK Office Christmas Special
Before Ricky Gervais became the British Seth MacFarlane (tailored t-shirt, tailored laugh, very scary outlook), he created the television series that reinvigorated sitcoms and updated the way the world looks at office life. The innovation of the faux-documentary style provided David Brent (played by Gervais)—the boss of a small paper company—with the necessary outlet to air his hilariously transparent insecurities even as he insists on playing the role of a contented and successful middle-aged businessman. But that format also allowed so much to happen off-screen and in the background, which opportunity was utilized to the best possible effect in the Christmas episode's final scene, with Yaz playing in the background, mundane office party chatter happening front and center, and Dawn returning, finally and for the last time, to her beloved everyman, tiny Tim.
Darcy and Elizabeth in Pride and Prejudice
Jane Austen's masterpiece functions as both the assassin of all imitators and the staunch defendant of the romantic-comedic genre as a whole. Darcy and Elizabeth are bound to each other. We know that from the first. But we also know that they hate each other. They really do. The balance of that tension between those two essential facts—the fact that Elizabeth and Darcy must wind up together and the fact that they also don't really want to be anywhere near each other—is the fulcrum upon which all romantic comedies lean. But this is the first and the best.
Geneviève and Guy in Umbrellas of Cherbourg
The plot of Umbrellas of Cherbourg turns on an accidental pregnancy, but it does so in a way that feels kind of honest and real, despite the fact that it is one of the trope-iest of all possible tropes. That might seem like a minor accomplishment, but how many movies containing zero percent spoken dialogue/100 percent sung dialogue would you describe as honest or real? The answer is zero. Zero number of zero percent. The movie also looks beautiful, sounds beautiful, and feels tragic even though it tells the story of a doomed young couple (played by Catherine Deneuve and Nino Castelnuovo) that is just about entirely believable. It ends with desolation in the snow (at a gas station), but it ends on a high note (in a minor key). And if that's not the story of first love writ large, then I don't know what is. And that's why this movie about a doomed love affair has to be the last entry on this list: because when love is this beautiful, death is just another way of saying that it haunts us.
See you in our dreams, Brangelina.