Those lucky enough to make it into Kate Bush's twenty-two-day-residency at London's Hammersmith Apollo two years ago were truly witnessing something special: in her nearly-forty-year-career, she had only toured once before…in 1979. So for everyone who wasn't precient enough to know that the teenage phenom behind "Wuthering Heights" was going to become one of the premier art-pop practitioners of all time, this was a second chance.
Now, for every one who was able to make the pilgrimage to the residency, there were a thousand who weren't (our staff says hi), so luckily there's another chance on the horizon. At the end of November, Bush is releasing a massive three-disc live album compiled from her time at the Hammersmith Apollo, with the first disc serving as a sampler across her career (with emphasis on 1993's The Red Shoes), the second disc serving a live version of side two of 1985's Hounds of Love, and the third disc serving as a live version of side two of 2005's Aerial.
The first track shared from this set is from the third disc—a walloping ten-minute version of "Prologue." Head over to Bush's site to hear it.
Before the Dawn track list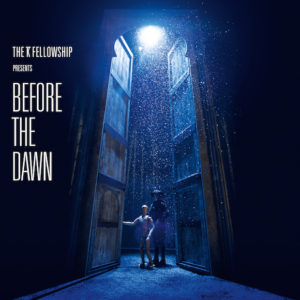 Disc 1
1. "Lily"
2. "Hounds Of Love"
3. "Joanni"
4. "Top Of The City"
5. "Never Be Mine"
6. "Running Up That Hill"
7. "King Of The Mountain"
Disc 2
1. "Astronomer's Call (Spoken Monologue)"
2. "And Dream Of Sheep"
3. "Under Ice"
4. "Waking The Witch"
5. "Watching Them Without Her (Dialogue)"
6. "Watching You Without Me"
7. "Little Light"
8. "Jig Of Life"
9. "Hello Earth"
10. "The Morning Fog
Disc 3
1. "Prelude"
2. "Prologue"
3. "An Architect's Dream"
4. "The Painter's Link"
5. "Sunset"
6. "Aerial Tal"
7. "Somewhere In Between"
8. "Tawny Moon"
9. "Nocturn"
10. "Aerial"
11. "Among Angels"
12. "Cloudbusting"
Before the Dawn is out December 2 via Concord/Fish People.