Jamie Lidell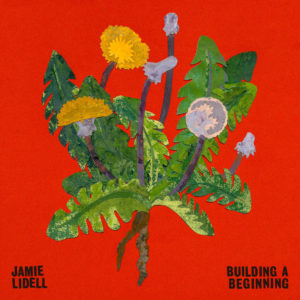 Building a Beginning
JAJULIN
6/10
England can never really turn out enough soul boys. It surely has something to do with living on a generally gloomy island that inspires quite a bit of passionately voiced melancholy. But when Jamie Lidell came on the scene fifteen-plus years ago, Blighty was having a love affair with guitars thanks to The Libertines, The Futureheads, and the like. So the R&B gonzo eventually scored hits in Belgium and Holland, made musical friends with Canadians like Gonzales and Feist, and finally moved to Nashville.
It should be no wonder, then, that his sixth album would be called Building a Beginning. He's said to have reached back to the likes of Stevie Wonder and Chaka Khan for inspiration, and the opening title track bears that out with pure '70s soul, all sexily languid, smooth and sultry. "Julian" follows and doesn't even try to hide its Stevie-ness, while the aching confusion of "Find It Hard to Say" more readily recalls Bill Withers.
Lidell's voice is in particularly good form here, especially on gospel-tinged "How Did I Live Before Your Love," which seems to be speaking to the overall inspiration. Indeed, when on "Walk Right Back" he joyfully sings, "I wanna walk right back to love / Right back to the beginning," there's a keen sense of the melding of both a personal and a musical redemption of sorts.
Maybe Nashville is just where he needs to be, then. This is a confident, romantic, and celebratory record, if a little musically samey at times. But if it's a beginning, one can only imagine what's to come.