Lee Hazlewood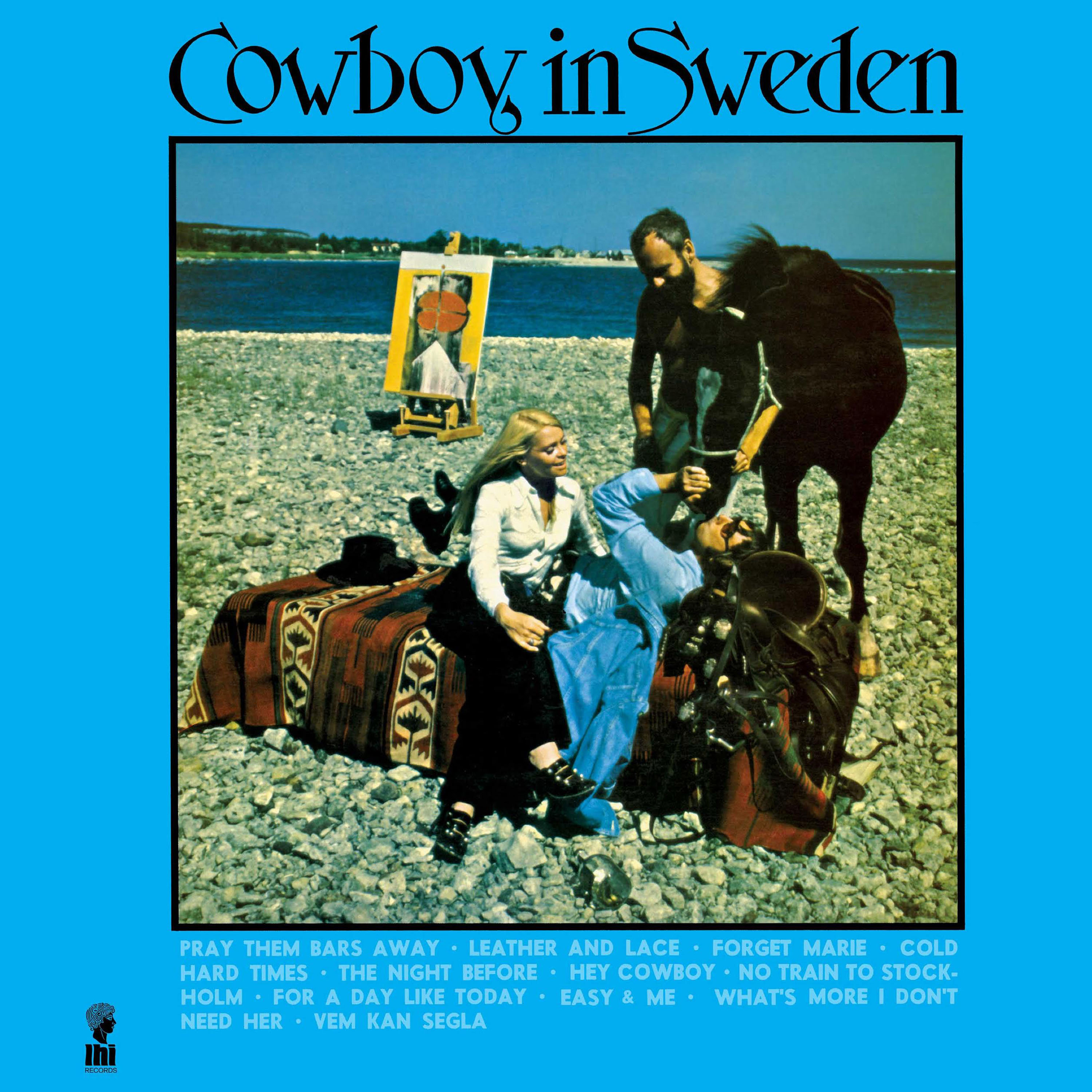 Cowboy in Sweden
LIGHT IN THE ATTIC
8/10
By the end of the 1960s, Lee Hazlewood had had enough of America and its increasingly war-centric politics. Maybe he'd also had enough of the land that hadn't quite cottoned to his leathery vocals, the brief chart success of his duets with Nancy Sinatra notwithstanding. His partnerships with Ann Margret and Suzi Jane Hokom sound pretty great today, but they weren't minting any money at the time. Hazlewood was big in Sweden—they liked his cowboy look and his voice, and they even wanted him to appear on film. So he packed up and headed to the land of blue and yellow.
His newfound comfort on the road helped make 1970's Cowboy in Sweden (the newly reissued soundtrack to the aforementioned film) the most rewarding piece of music to come from Hazlewood's time in Scandinavia. Recorded over a three-year period of wandering that culminated with his settling in the land of the midnight sun, the album is filled with songs that were tracked in Paris, London, Los Angeles, and Stockholm.
Opener "Pray Them Bars Away" is one from Hollywood—a dark, double entendre–driven number that tells you how Hazlewood viewed his time on the West Coast by this point in his career (the bars in question not being limited to those lining the Sunset Strip). Things jump quickly into more lush soundscapes on the Nina Lizell duet "Leather and Lace," their interplay marked by the dark/light vocal tango that colors Hazlewood's best tracks. Another Lizell-featuring track, the standout "Hey Cowboy," is a weird little call-and-response number that finds her wondering how a rugged American ended up in Sweden; "Hang around me and I'll undo your mind," he sings. Despite not featuring Hazlewood's voice at all, "For a Day Like Today" remains of his finest efforts: Suzi Jane Hokom delivers her lines with lyrical finality while the bucolic, dream folk structure give it more weight.
At this point in his career, Hazlewood and Hokom—his former lover and a force in her own right who had produced The International Submarine Band's excellent Safe at Home—couldn't even be in the studio together, and "For a Day Like Today" would be the last single issued by his LHI label. It feels like an elegy, which is how much of Cowboy in Sweden comes across. It's a lament for the dreams that went awry on the West Coast in the '60s—and a signal of hope and belief in a new and better world across the Atlantic.