Childish Gambino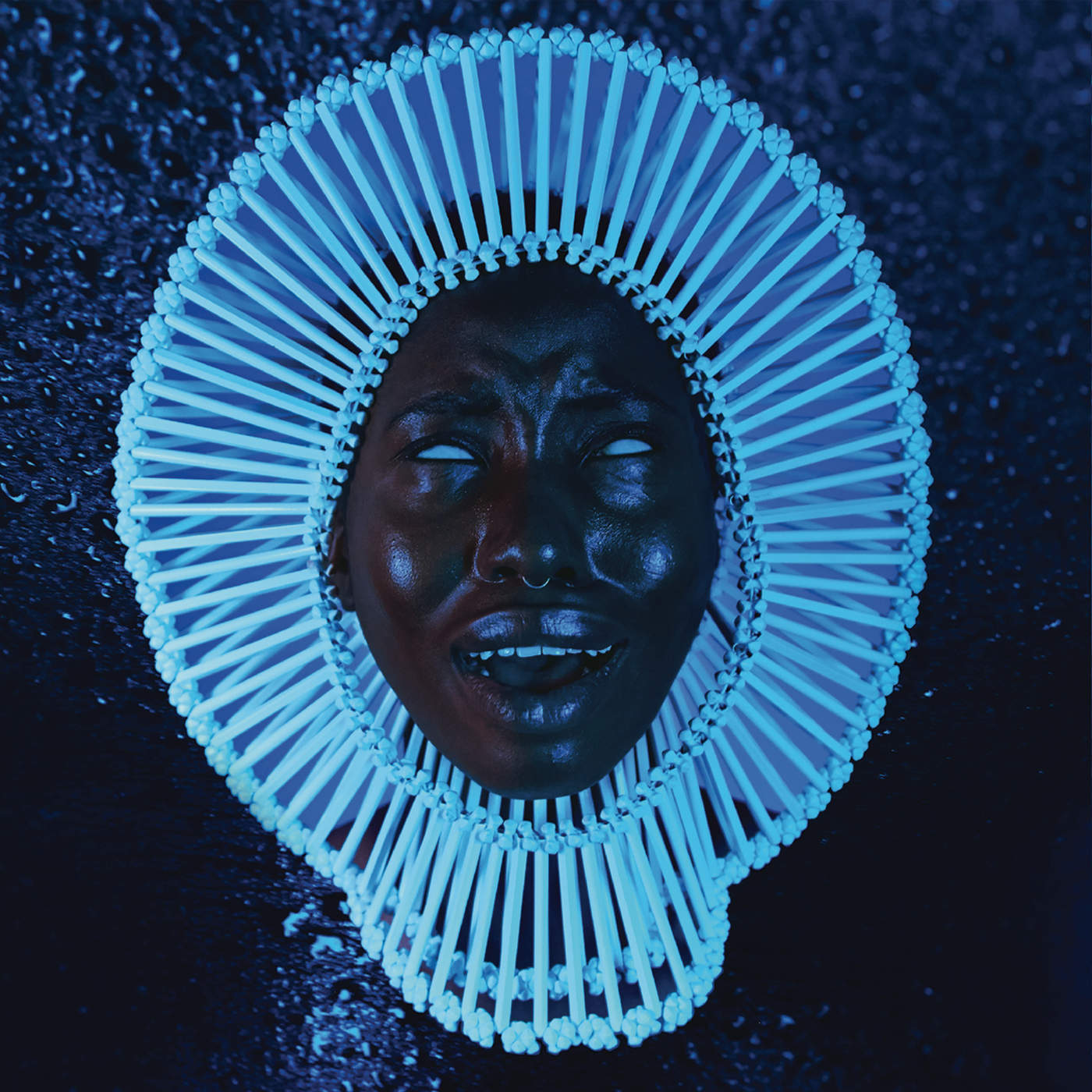 "Awaken, My Love!"
GLASSNOTE
7/10
For someone as undeniably talented as he is, Donald Glover's albums as Childish Gambino always seemed to exude self-conscious effort.
There's a thin line between trying and trying too hard, and records like Camp and Because the Internet often landed on the wrong side of that line. They were fueled by Glover's desire to be taken seriously as a capital-A artist, the kind his writing credits on 30 Rock and breakout role as Troy on Community consistently indicated he was. But no matter how "real" he got—reflecting on masculinity, sex, and drugs with his trademark wit—Glover seemed more concerned with the mechanics of music than the spirit of it. And he seemed to realize it: the projects that orbited Because the Internet—its accompanying screenplay and the short film Clapping for the Wrong Reasons—felt designed to convey the emotional content the record itself couldn't deliver.
But in 2016, following a long social-media absence, Glover's emerged more focused than ever before. His auteur television program Atlanta, a darkly funny look at life in the titular city, emerged as one of the year's best television shows, and soon after, he was cast as a young Lando Calrissian in the upcoming Star Wars Han Solo film. Not content with just those milestones, he released "Awaken, My Love!"—dropped late in the year à la Beyoncé or Black Messiah—an album so steeped in psychedelic funk traditions it inspired no less an authority than Questlove to wake D'Angelo himself up at four in the morning and demand he listen.
Eschewing actual rapping, Glover adopts an older set of signifiers. He's set up shop aboard George Clinton's Mothership ("Me and Your Mama," "Boogieman") incorporating elements of Sly Stone's protest funk (the blatantly titled homage "Riot"), Dungeon Family and OutKast's trunk-rattling Southern grit ("Terrified"), Prince's erudite R&B ("Redbone"), and Stevie Wonder's anthemic psychedelia ("Stand Tall"). Like so many retro-leaning artists before him, Glover riffles through classic sounds for a lens through which to view his modern anxieties.
Previous Gambino records proved that Glover is an adept vocalist, but he's never before sounded so expressive. He employs a remarkable falsetto on "Redbone" (wrapping his voice around the words "peanut butter chocolate cake and Kool-Aid") and jumps for Marvin Gaye heights on the strutting, acoustic guitar–bolstered coda of "Stand Tall."
Like his voice, the record's best moments are viscerally pleasurable. It's filled with exceptional musical moments, like when Glover proclaims "This isn't just puppy love" before pushing his voice into a sheet of echoing fuzz on "Me and Your Mama," or when he emits an anguished little yelp between lines on "Baby Boy." But he makes room for modern experimentation, too: the bubbling "California" reimagines the cloud rap of Lil Yachty as interpreted by Harry Nilsson. The track doesn't land the way the rest of the album does, but its Auto-Tuned vocals indicate Glover's willingness to explore terrain beyond old-school pastiche.
Despite that respite of sunshine-dappled pop, a line of dread unites the record. "Zombies" addresses consumerism via horror-movie imagery and "Boogieman" is an exploration of American society's lingering fear of black men: "If he's scared of me / How can we be free?"
But "Awaken, My Love!" was in part inspired by Glover's father's record collection, which was filled with albums by The Isley Brothers and Funkadelic, and he finds comfort in that generational connection. Glover-fils continually returns to familial language, citing mamas, brothers, daddies, and the bonds between them. By the time the record reaches its abrupt end, it's the mother character delivering the repeated refrain of "Keep all your dreams, keep standing tall." It's a message of hope delivered by an archetypal figure.
It takes a lot of hard work to make something sound effortless, and working within the confines of dependably groovy musical forms, he nails the approach. If he keeps on this path, honing and refining his historical influences, he could well create a future funk form, but "Awaken, My Love!" isn't bogged down by "transitional record" hesitation. It's deeply felt and focused—a welcome and brazenly funky closer to end this hellish year.