The Weeknd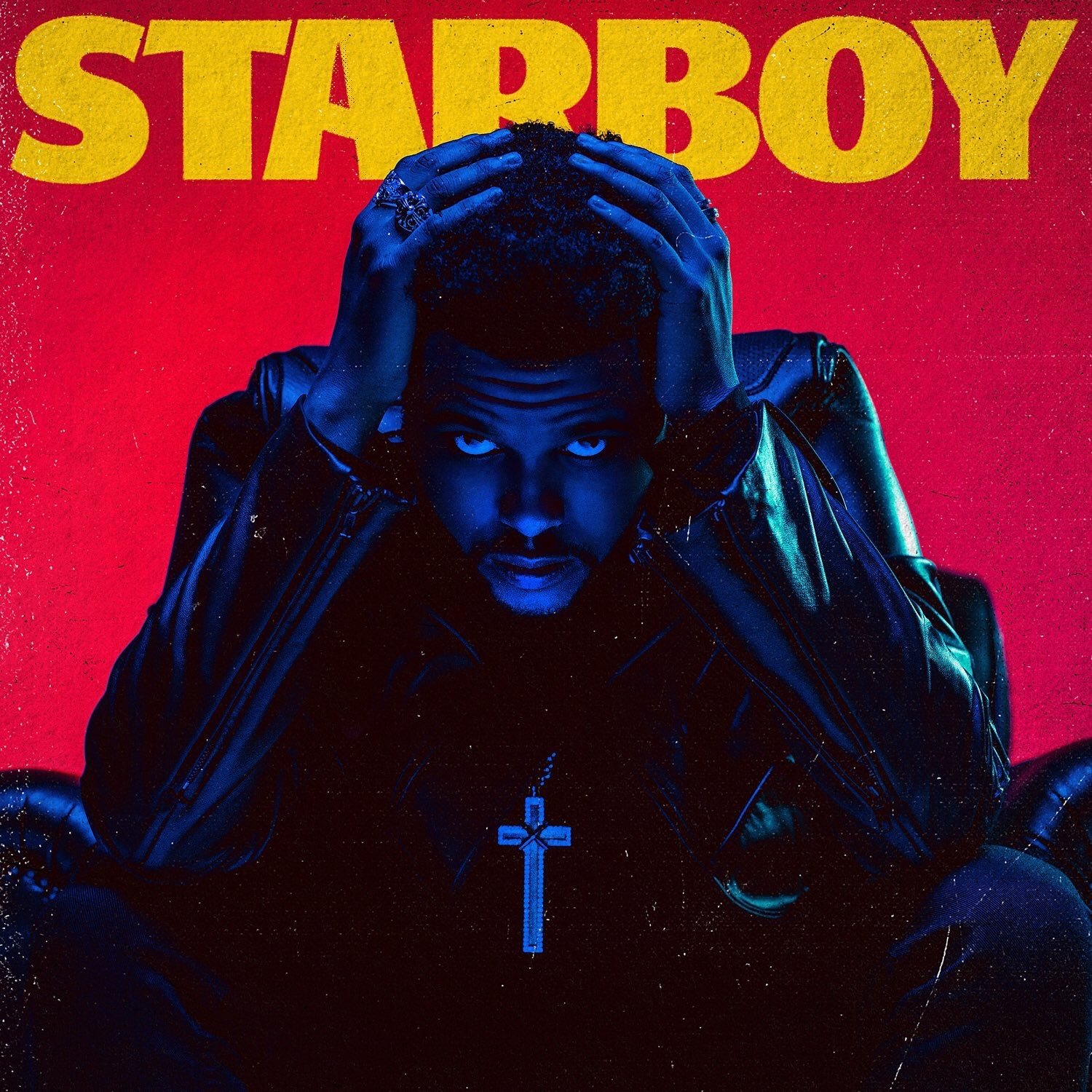 Starboy
REPUBLIC
4/10
On Starboy, Abel Tesfaye continues marching toward unflappable, solid-gold mediocrity. That Future stops by for the mechanical, somnambulant jam "All I Know" makes sense given the degree of ambition that Tesfaye has set as a standard at this point in his ballooning career: only Future could stand toe-to-toe with The Weeknd; they are the two hardest-working Lazy Guys in music. Future protégé 21 Savage is on his way up, sure, doing his damnedest to release as much grim cloud rap as possible, but he can only smell the new leather of these guys' red Lambs for now, so set in their ways are these two platinum poseurs.
Which means that Starboy is absolutely nothing new, surprising, or sincere coming from Tesfaye and Co. As a serviceable-enough follow-up to last year's Beauty Behind the Madness—as well as a slight re-do of the bottom-scraping Kiss Land (2013)—it's rapt with the same sad-sack bullshit, asinine stabs at humility, and total lack of self-awareness that has plagued The Weeknd since his first tape—not to mention the same deep, penetrating, insecure urge to be Michael Jackson (not to emulate him, but to be him) that Tesfaye has betrayed since his "Dirty Diana" cover on Echoes of Silence.
The most immediate sign of The Weeknd's attempt at "maturing" as an artist is that Starboy isn't downright gross—though there are still the workmanlike accounts of meaningless fornication (which are about as sexy as an appendectomy), as well as tasteless dumbfuck lines like "Reminder"'s "Got a sweet Asian chick, she go lo mein" (to find a 2016 example of a non-casually-racist way to use "lo mein" to describe intercourse, see Danny Brown's "Pneumonia"). Tesfaye at times seems genuinely concerned with emulating his King of Pop idol to the extent that he's slowly abandoning the hard-edged nihilism and thug-lite ennui that made his previous two albums such a slog. "Secrets" samples Tears for Fears while copping the chorus of The Romantics' highest-profile hit, "Talking in Your Sleep," coasting on the latter's catchiness while avoiding anything that could be construed as unethical sexual practices. "Rockin'" is as inimitably compelling as Tesfaye's smash, the Tom Cruise–approved "I Can't Feel My Face," which makes sense because Max Martin leads production here as well, loaning a jungle-tainted two-step underbelly to the otherwise typical tale of no-strings-attached coupling and other such boring licentiousness. "False Alarm," helmed by Weeknd mainstay Doc McKinney and—as it usually happens with big albums like this—like five other dudes, completely drowns under its high-concept u-turn, but it at least seems to be having a good time, which probably couldn't be said for pretty much any Weeknd song, ever.
Starboy, though, inevitably fails in the same way every Weeknd album has failed since his Trilogy comp: It's eight or nine songs too long; it's depressingly static; it's dizzyingly false. While the two Daft Punk–produced tracks (bookending the album) provide Starboy with the precise tone of retro-worship Tesfaye needs to prove he actually is talented enough to take over MJ's contemporary mantle, the other sixteen tracks gumming up its long middle stretch settle quickly into straight-down-the-middle emo-R&B. Whether he's playing a part, promoting the persona of a celebrity with narcissistic personality disorder, or he's actually as sad and shitty as he claims, it hardly matters: The Weeknd isn't interesting enough to draw a deeper look.