John Cale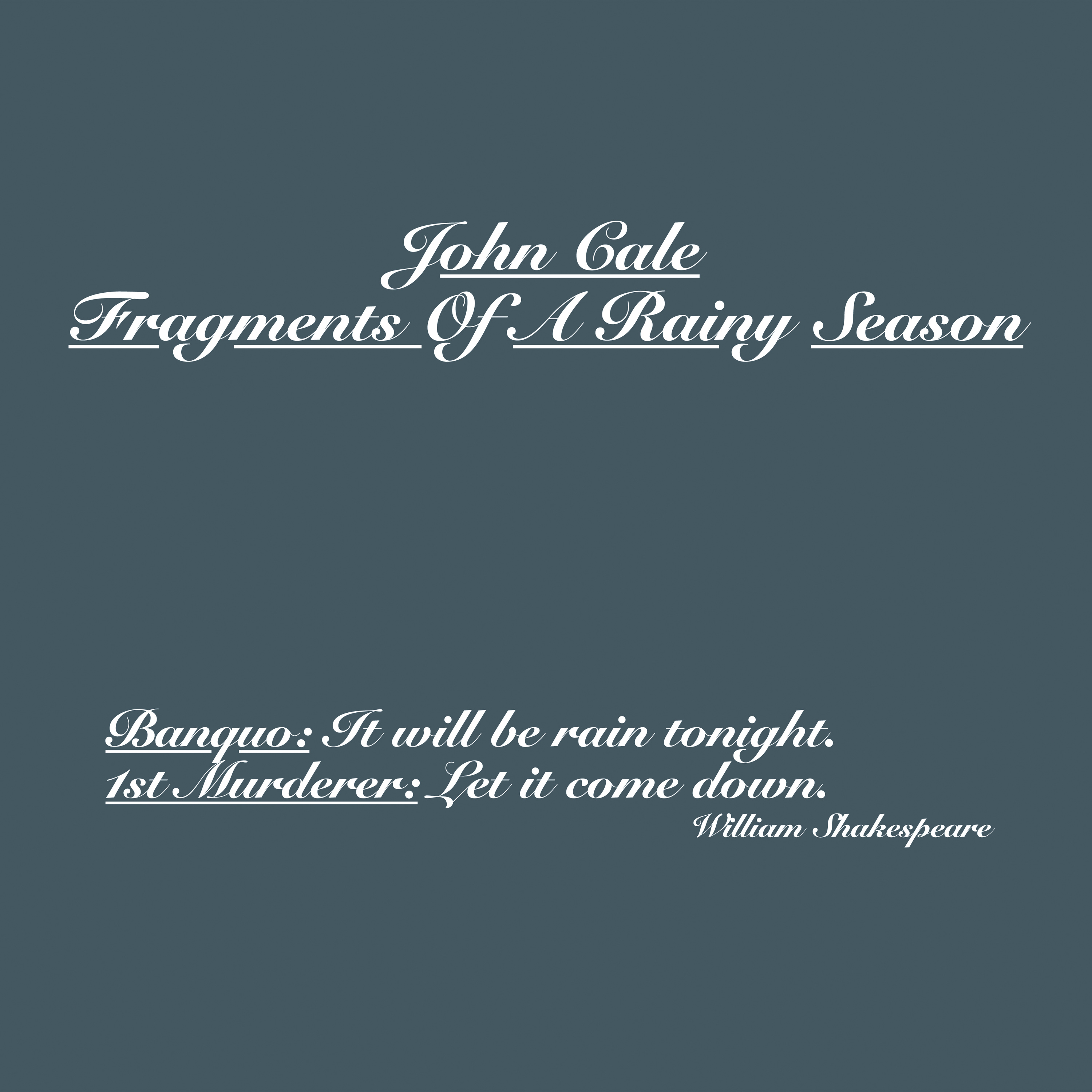 Fragments of a Rainy Season
DOMINO
7/10
When Lou Reed died in 2013, it in a way emphasized the creative imperative of John Cale. Both were survivors of one of the most important and influential rock bands of all time, and what they did together still matters immensely. And while Reed's solo catalog has received extensive attention, it's important to also revisit specific important moments in Cale's career—as in this welcome reissue of his 1992 live album Fragments of a Rainy Season.
The album itself remains a fascinating concept: Cale and his piano (sometimes guitar) alone and laid bare on stage. He runs through his peripatetic catalog, pulling something new out of so many of the songs. "Fear (Is a Man's Best Friend)" is the stark confessional it was perhaps always meant to be, with Cale telling of his "darkness warmer than a bedroom floor." Most exhilarating is his staccato piano attack on "Paris 1919," this stripped-down version coming off like a teutonic cabaret tune from between the wars.
What's most striking is how vulnerable Cale sounds throughout. Voicing the words of fellow Welshman Dylan Thomas for "On a Wedding Anniversary," he's making a stark and desperate observation or confession: "The sky is torn across / This ragged anniversary of two." He and his twelve-string drag every bit of heartbreak and more out of "Amsterdam," as he laments how "Her life has settled for the best of things / That I couldn't give her." His cover of "Hallelujah," which became nearly as much a signature of Cale's as it was of Leonard Cohen's, is chill-inducing.
John Cale has always been a romantic in the classical sense, which means accepting that his is a vocation of hopelessness and tragedy. So even the inclusion of VU's Lou Reed–penned heroin anthem "I'm Waiting for the Man" is deeply personal, as Cale spent most of the '70s and '80s in the throes of addiction. As with much of the rest of this striking collection, it is an (at-times adapted but nevertheless) autobiography in song.