The xx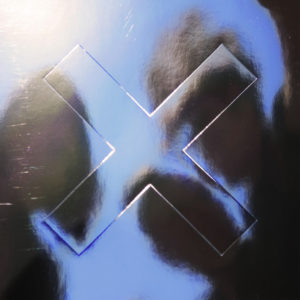 I See You
YOUNG TURKS
6/10
I See You opens with peppy trumpet fanfare and deep wells of melancholy—two things that might not belong together anywhere else but on an album from The xx. At this point it's hard to imagine them ever making a record that could fairly be characterized as joyful; that aforementioned cheerful burst of horns, giving way to thick bass lines stretched out like taffy, may be the closest this latest LP gets to euphoria, to the sound of a couple being swept along in their romance—a romance that they both know could be a house of cards. "I'm going to pretend that I'm not scared," say Oliver Sim and Romy Madley Croft in unison over production work from Jamie xx. The effort is admirable, if not persuasive.
The erstwhile minimalists have never made a record that sounds so glossy and full, and though the rest of I See You dials back on the brass-band jubilance, it's all got a glistening pop sheen. There's not enough production polish in the world to mask the uncertainty of it, though, the hurt and the vulnerability. Song after song finds the band reaching for something good and true, for intimacy, for understanding—but their voices shake and their hands tremble. They're searching for forever, and they've got a sinking feeling that there's no such thing.
"Say Something Loving" throbs with a gentle pulse; the song is a nest of echoes and distortions, and it sounds like it could unravel at any second. "Say something loving," the singers plead. "I just don't remember the thrill of affection." "Performance" is even sadder; here, the narrator's best option is to act like things are fine, to settle for make-believe until the real thing comes along. "On Hold," meanwhile, is a big pop single that thinly masks a crumbling bond between two star-crossed lovers; turns out fate got it all wrong.
More than anything, I See You bears witness to the seductive pull of sorrow; the melancholy throughout is welcoming rather than off-putting. Loving another person may be like building a sandcastle as the tide comes in—only, what if it isn't? And anyway, there's not much to do but to try. If everything crumbles, we can always take solace in sad songs.