Hand Habits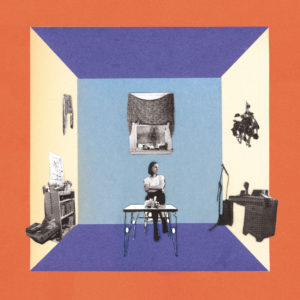 Wildly Idle (Humble Before the Void)
WOODSIST
7/10
Hand Habits is the recording moniker of writer and guitarist Meg Duffy, who made her name shredding with melodic grace as a part of Kevin Morby's touring band. Like Morby, Duffy is out to craft the perfect pop moment, bathed in moonlight. Think of the small town drama of Gene Pitney's "Town Without Pity," but refracted through Galaxie 500's haze; the songs comprising her solo debut, Wildly Idle (Humble Before the Void), are confident tracks with great power poise.
"Flower Glass" opens up the album, setting the tone with a barely perceptible rhythm augmented by sparkling guitar and Duffy's hovering whisper. There are refrains and hooks, but they reveal themselves slowly. Little couplets pop up that seem like tributes to girl groups of yore, but they also have a narcotized haze about them that echoes Neil Young circa On the Beach. "In Between" is another solid slice of Blue Velvet–esque doomed nostalgia—a '50s throwback with decidedly perfect, dead-eyed vocals from Duffy.
But Wildly Idle isn't all dark and dewy. In "All the While," a blissful standout, a serene jangle turns into a back-alley rumble as Duffy's vocals step aside and her searing guitar takes over. It would be nice if there was more of that contrast between the dreamy shuffle and the electric ripping. That said, there is an airy, homemade weirdness that pops up throughout the album, including shorter interstitial bits that feel like fragmented takes on the Durutti Column, adding depth as they fade in and out between weepers. These hand-tooled bits of experimentation bring the sweeter moments into fuller focus, helping to ingrain the LP a bit further into the cortex.