BACKSTORY: An artist and publishing professional whose illustrated works consistently ask interesting questions about the relationships between people and places
FROM: Green Bay, Wisconsin; now based in Brooklyn, New York
YOU MIGHT KNOW HER FROM: The New Yorker, where she's currently contributing a series on the loneliness of various experiences (the subway nap, the parking-lot phone call, the longing for other people's apartments)
NOW: Keeping the independent publishing dream alive at Sarabande Books, where she's the managing editor, and promoting her graphic memoir Imagine Wanting Only This, out via Pantheon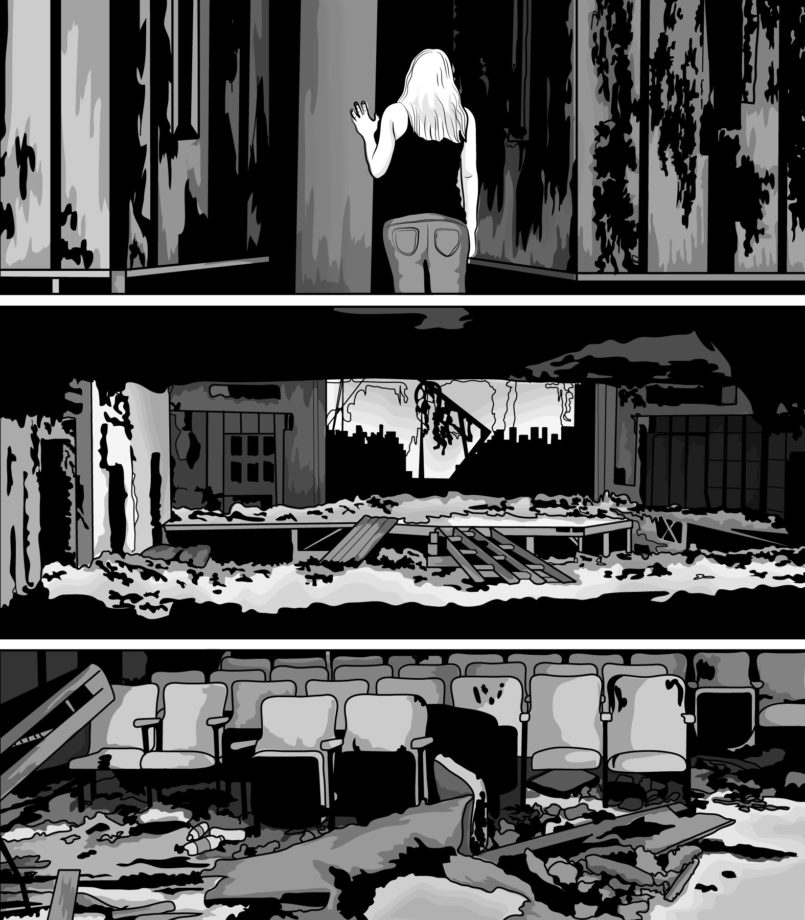 Kristen Radtke's Imagine Wanting Only This was one of the most anticipated books of 2017, but it's not at all the kind of book that she first set out to write. Her original idea was for a collection of essays about the ruins that she seemed driven to explore. But as the prose spilled into images, and as the hybridized essays extended into something that might become a book, she was left to confront a somewhat frightening reality: She was writing a graphic memoir. And if her publisher had its way, she was going to have to be more than just a background character.
"'Memoir' was a dirty word in my MFA program," Radtke says, and she readily confesses that she wasn't well-read in graphic nonfiction when she began the project. The resulting book, however, operates at once as personal essay, memoir, and meditation on the topic of annihilation. One particularly arresting chapter weaves together an anecdote about one of Radtke's ancestors, an account of a devastating firestorm in Peshtigo, Wisconsin, and a historical discussion about the development of napalm in the American West (where 6,400 sheep bled to death after grazing on poisoned grass).
The book also concludes with imagined visions of New York City overtaken by the sea and the words "You will have touched nothing on the earth."
"'Memoir' was a dirty word in my MFA program."
Does that sound bleak? You would be forgiven for thinking so. But it doesn't land that way. There is a kind of warning here, certainly—we're all gonna die, after all—but the book as a whole is neither depressing nor nihilistic. Radtke reckons with ghosts and ruins by allowing them to speak for themselves—by allowing them to be silent. And there's a real sense of peace in that experience.
"I have a friend who copes with bad news by saying something to the effect of, 'Fuck it, the world's gonna end anyway.' That gives me a great deal of anxiety, but also some degree of comfort," she says. "I also have a lot of male friends—artists mainly—who want to be studied someday. I have no desire for the world to ever have a Radtke scholar—although that would be cool! I [just] don't need [my work] to live on in the world after I'm gone."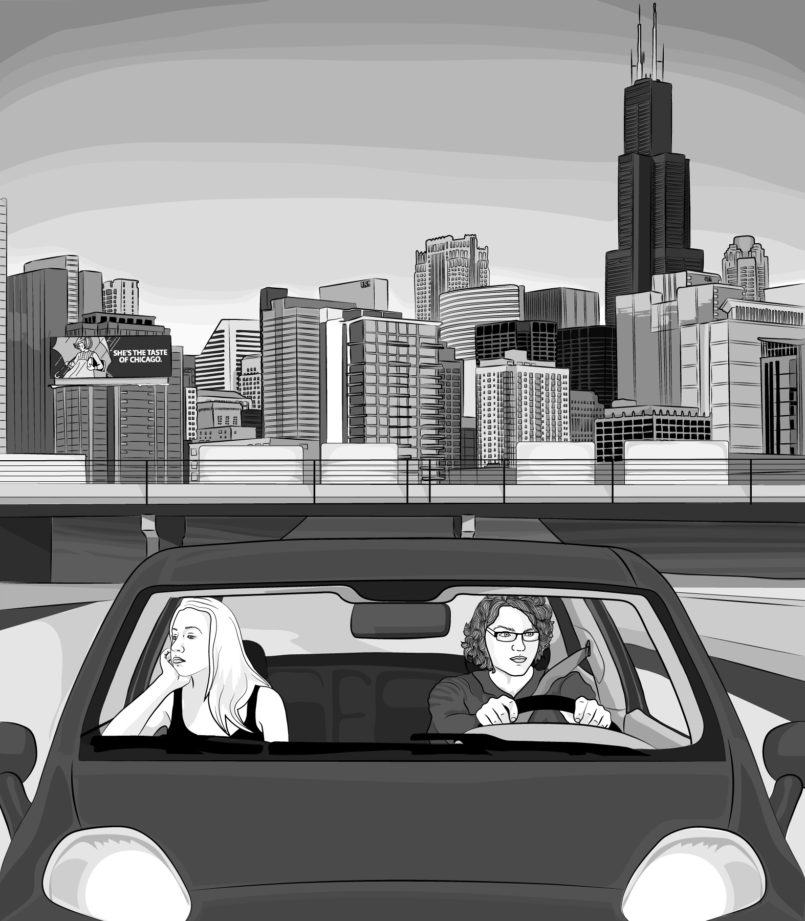 There's nothing like writing a book about the end of all things to give a body some perspective, one would suppose. That said, don't be fooled by the philosophical modesty; Imagine Wanting Only This is a very ambitious book. But it's also just a book. We can't take it with us when the waves come rolling over our cities, when the fires raze our towns, when our hearts give out. No one and nothing is immortal—and no amount of awards or honors can change that fact.
Nevertheless, Radtke is already working on another book. Because, as she puts it, "Everything will be dark and done, of course. But that doesn't mean we shouldn't try to do as much as we can in the meantime." FL
This article appears in FLOOD 6. You can download or purchase the magazine here.