Algiers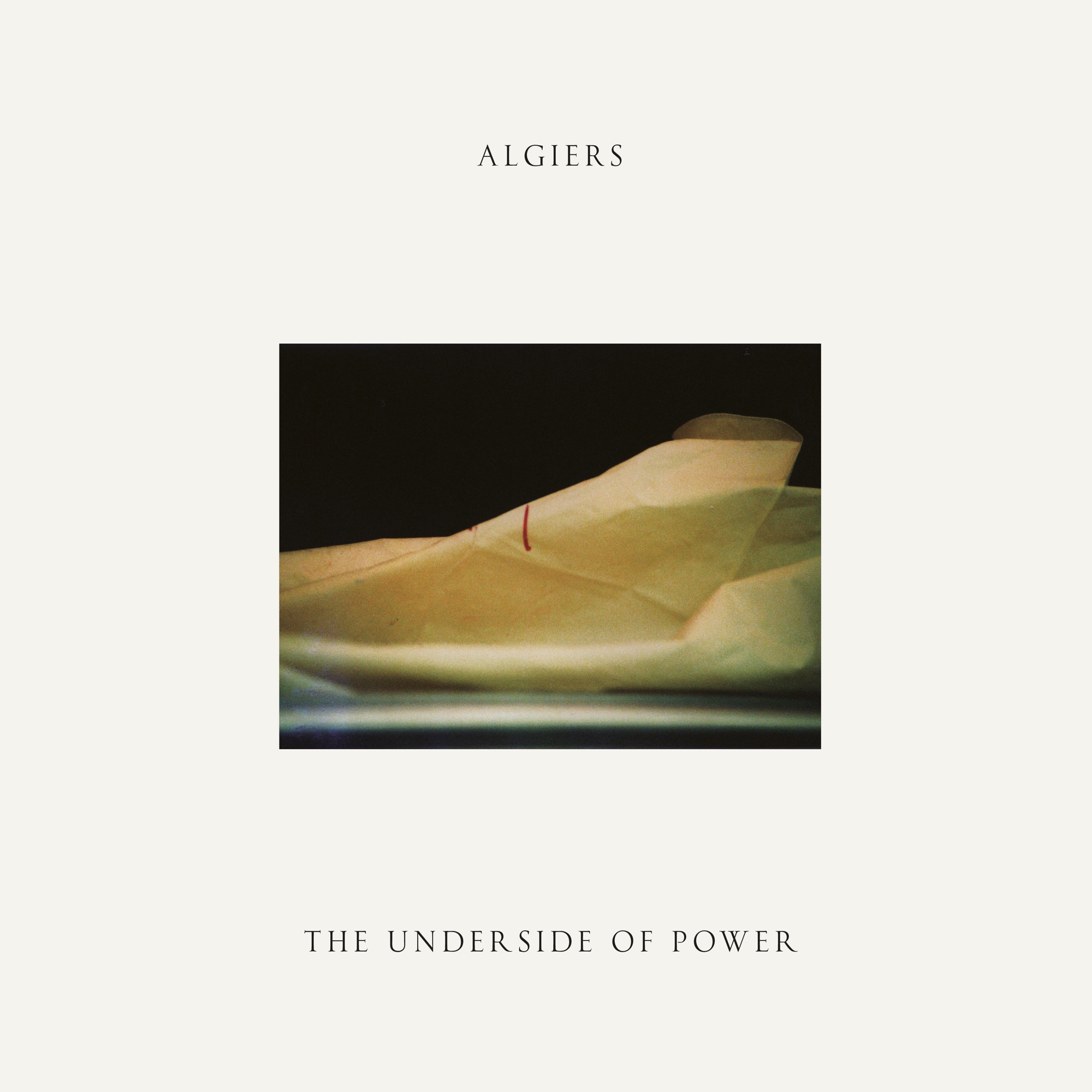 The Underside of Power
MATADOR
7/10
Algiers are not taking this whole Trump thing in stride.
Like their 2015 self-titled debut, their sophomore effort The Underside of Power is explicit in its message: This could be bad, and it won't be the last time, so don't get comfortable. "It's been the same evil power since in '63 / They hang in Homewood, Alabama, with the whitest sheets," Georgian lead vocalist Franklin James Fisher howls on "Cleveland." Sonically, it falls into some purgatory between experimental rock, trip hop, and work song, with a pitch-dark aesthetic that borders even on horrorcore.
At times, it can come across as trying a tad too hard ("It is they who mangle our horizons of our defeat at Cavalry" might as well be an Underoath lyric), but overall, this marriage of bold lyricism and incendiary production is right on target—after all, rock history proves that if you're going to try and awaken the world with a new message, you'd better wake them up with new sounds, too.
The record begins with "Walk Like a Panther," built from a wall of thundering trap drums, clashing with the guitars in all the right wrong ways. The heart-sinking piano dirge of "Mme Rieux" could raise the brow of a Greenwood brother, and it finds Fisher flaunting his Off-Broadway-Bobby-Womack vocal prowess. The grotesque church choir sample of "Cleveland" abruptly follows, anchoring a song that shouts out the names of people of color who were killed as "victims of state sanctioned violence.".
The title track builds with a jarring one-note synth chug and a breathy Billy Idol–esque haunt from Fisher: "In division, what's stripped away is made the same on the other side." It's the perfect nod to the hypocrisy of our democracy, but could easily double as a nod to the corporatization of rock and roll. The bridge features an explosive breakbeat from drummer Matt Tong—the kind he used to deploy for Bloc Party. In the chorus, Fisher squeals a falsetto break, not an atom removed from Little Richard. "I've seen the underside of power / It's a game that can't go on."
On just their second album, Algiers doesn't let on a hint of fear for commercial alienation, and while they may not be on their way to arena marquees, they're well on their way toward a Todd Rundgren or Kool Keith kind of namesake for surrealist musicianship.