Broken Social Scene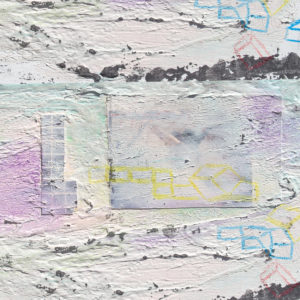 Hug of Thunder
ARTS + CRAFTS
7/10
Broken Social Scene has the ability to elicit an incomparable range of emotions. The loose conglomeration of musicians have wrangled together all fifteen original members to release Hug of Thunder. The album successfully delivers the broad swath of feeling—from euphoria to gentle nostalgia to bone-deep longing—that's been their signature since 2002's You Forgot It in People. In that way, Hug of Thunder feels like precisely that: a hug of thunder. It has a warm familiarity—after all, the band is nearing its twentieth anniversary—while also being a powerful, swirling, somewhat intimidating creation.
Like You Forgot It in People and their 2005 self-titled album, BSS's latest work emphasizes the variety of voices and instrumentation that give them their unique character; the project has been a launch pad for solo careers and a side gig for members of other bands (Feist and Emily Haines of Metric's membership predates their fame), all while continuing to produce remarkable music as a group. Albums like Hug of Thunder are possible when several musicians, all talented in their own right, set aside their egos to create something truly beautiful together.
And the band continues to attract artists. "Stay Happy" showcases newcomer Ariel Engle, of the Canadian band AroarA. While her vocals are fluttering and light, she demands attention, and stands out even in a field as crowded as this; Engle makes the group's core sound fresh.
At the center of the album is a dedication to hopefulness and unity, even during a time when the world seems increasingly divided and unfriendly. Bandleader Kevin Drew commented in an interview with Sirius XM, "It was important for all of us to come together, because it's the only thing we can politically do at this moment in time." It's an idea that Engle captures in "Gonna Get Better," her crooning capturing this attitude perfectly: "Things will get better / 'cause they can't get worse." And anything Broken Social Scene sings, we are happy to believe in.