Joe Henderson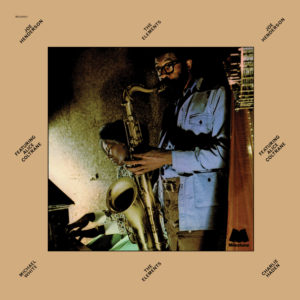 The Elements
JAZZ DISPENSARY
9/10
For as much as the spiritual jazz movement of the 1970s reached for the stars, the great triumph of The Elements is how earthbound it feels. Across four exploratory and wildly divergent full-bodied rumbles, Joe Henderson and his band of cosmonauts explore outer and inner space in equal measure, grasping for transcendence in the gritty stuff of ash and clay.
It's an adventurous turn from Henderson, a sax man who tempered his avant-garde inclinations with hard-bop tropes on several fine Blue Note dates of the 1960s, and later made a masterpiece with his fairly straight-laced Billy Strayhorn tribute Lush Life. The Elements is something altogether different; its lengthy pieces were all born of free-form jams and improvisations, with minimal overdubbing done after the fact. His co-conspirators include the groove-minded percussionist Kenneth Nash; violinist Michael White, whose scorching solo in the opening song is an album highlight; bassist Charlie Haden, an incredibly square-looking fellow who somehow found his way onto some of the most out-there and essential records in all of jazz; and Alice Coltrane, who drops clusters of chords from her harp and piano and whose own forays into the mystic are guideposts here.
The four songs here are named for fire, air, water, and earth—a conceptual framework that is by no means empty. "Fire" is indeed a burner, Haden's bass anchoring the piece in funk and the soloists each taking a smoldering turn at the fore. "Air" feels featherweight and drifting, with hand percussion like wind chimes. For "Water," Henderson puts his horn through some heavy treatments, and the song carves out an unpredictable path. "Earth" returns to the bedrock of funk, drums and bass banging out a carnal groove.
The overall experience is immersive: Even the loosest, most free-flowing songs seem dogged in their pursuit of an ontological purity, as though the musicians are trying to escape all distractions and encumbrances and disappear into the elements themselves. At times, as with the treated sax work on "Water," the music is a little bit demanding; at other times, as with "Fire," it's simply irresistible. But everything on the record rewards careful attention; it's the work of musicians who are able to listen not only to each other but to the rhythms of the planet, and to translate them into something that's moving to both body and soul.